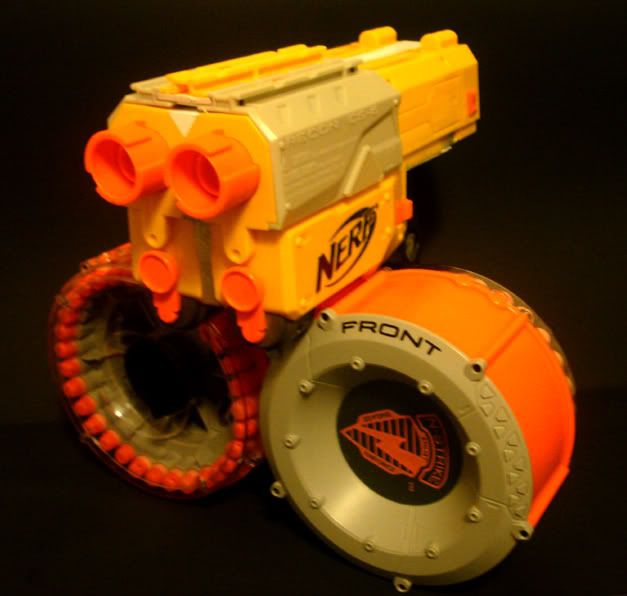 So I've had this idea for a while now, and finally got it working. I have two modded Recons fused together side by side linked to the same handle and trigger. I also got the Raider drum to work flipped to either side, so each one can have a 35 round drum.
It's heavy, but not as unweildly as you'd think, and cocking it isn't much of a problem. The locks on the slide and clip catch are removed, so you can clear jams easier. I toyed around with having the trigger fire one barrel with half a pull and the other all the way, but it was too unreliable, so for now they both fire at once.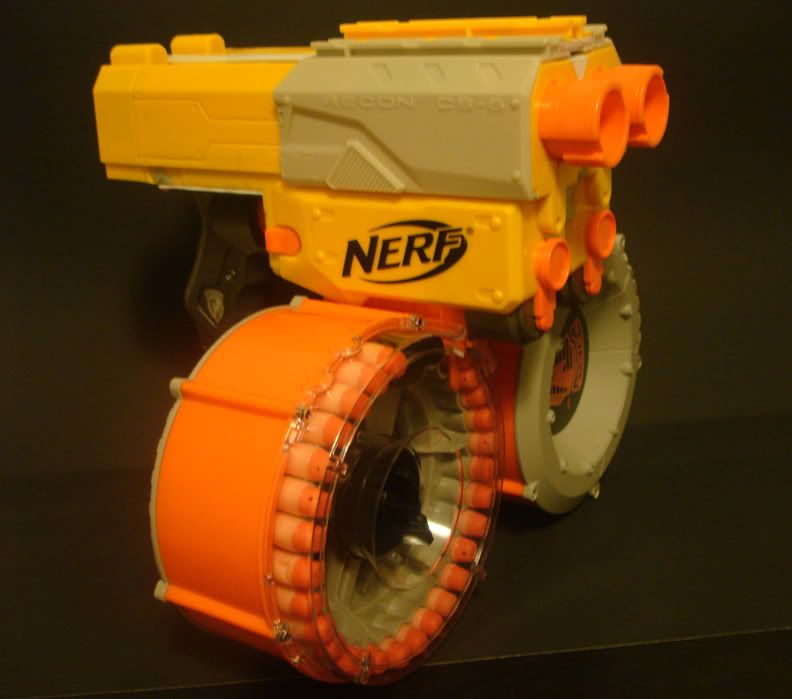 I'm still doing a bit of body work to it, and then it's going to be painted. Also, a bit of warning for people who try to make this: A) It's expensive. $30 each for 2 Raiders and $20 each for 2 Recons makes it $100 retail. (You still get two clip-fed Raiders out of it in the end, but it's a lot of cash for blasters you're going to hack up)
There is a ton of work involved in getting everything linked together. Don't expect to finish it over one evening.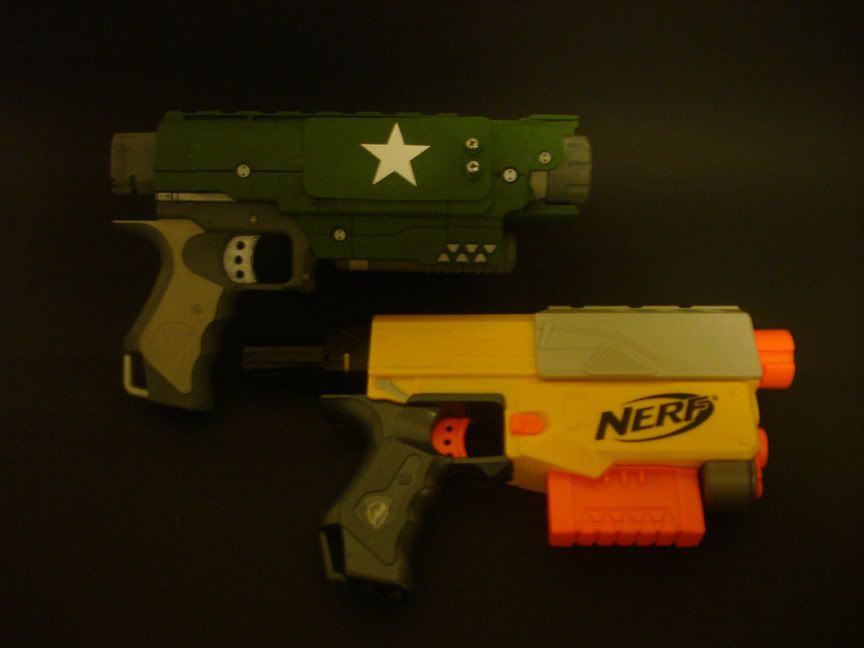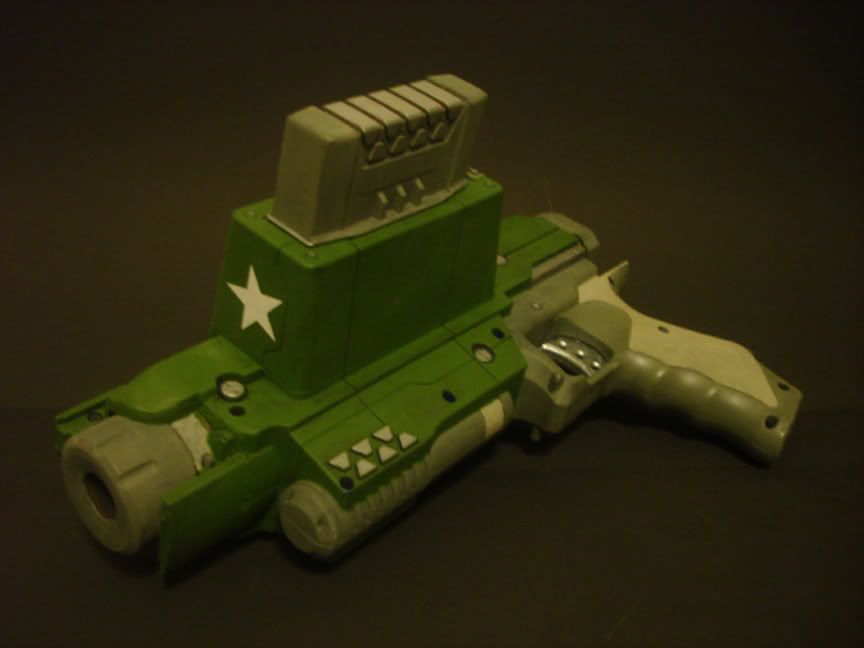 and here's what I did to one of the Recons. They make good compact pistols when you chop down the barrel. I had to widen the jam door and make a side cocking slide to work in place of the foregrip pump.