Hi folks, hippo here with an overview (not a writeup) posted on NHQ and FU that was requested by someone here, It has now been reworked quite a bit, but It served me quite well at BAFF 5, and will be seeing more action at BAFF 6. On a side note, I apologize to those who were expecting a writeup and just wanted to make that clear, enjoy: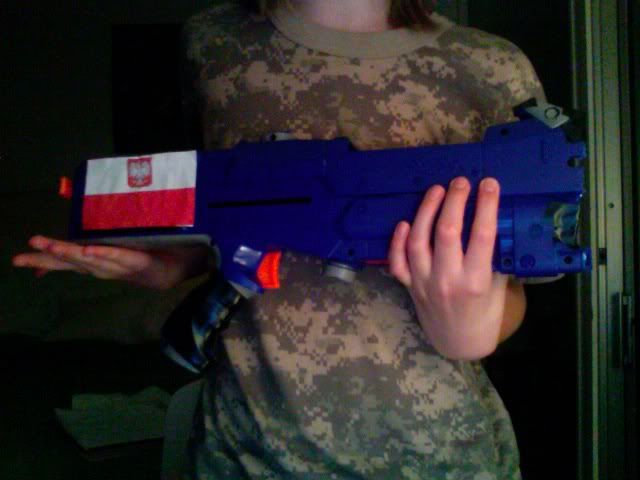 Materials:
>1 Longshot
>PVC of preferred length
>1 Airzone arrow or similar material
>Hot Glue
>An extra catch spring
>1 NF spring
>1 NF plunger rod
Part 1, the Priming mech and springs: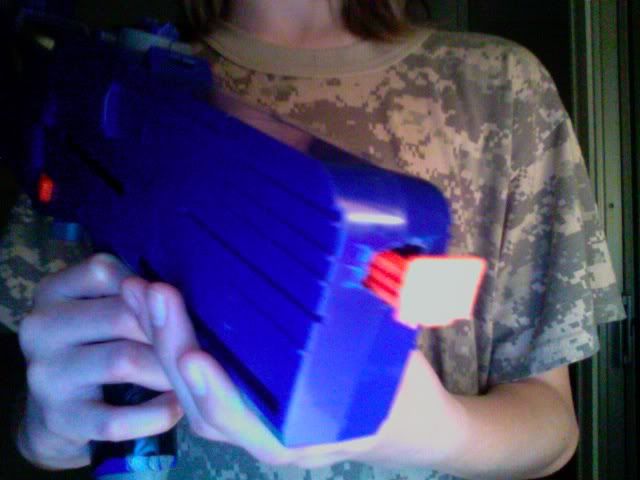 Okay, I set this up like a classic springer, and since PVC can't fit in a Longshot's plunger tube, I had to make it a pullback. I slapped on a NF spring, and made appropriate reinforcements, as long as I don't prime it too fast, It doesn't go off.
Part 2, the barrel:
I'm a sucker for accuracy, so I decided to chamber my signature blaster with my ammo of choice, mega stefans. So with this in mind, it's dead accurate at close range, Nerf is a fast, close range sport, so accuracy is key. Sloppy minimization's on the front were made to accommodate the PVC's length.
Part 3, the seal and barrel connection: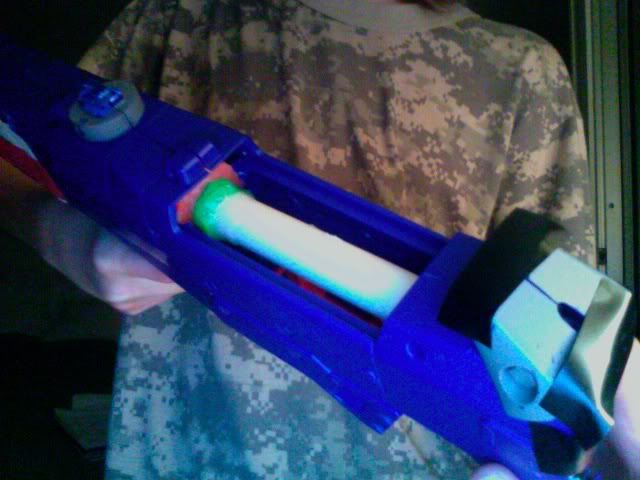 Since PVC doesn't fit onto a longshot's plunger tube effectively, I sliced a hollow portion of an air zone arrow off, and used the piece to support the PVC, It worked quite nicely, I also padded the plunger tube.
Part 4, other aspects:
I wanted my signature blaster to be personal and unique, and after feeling a jolt of patriotism from my quarter of Polish-ness, I slapped a Polish flag on the side, and dubbed it the most outrageous and unpronounceable Polish/Slavic name I could think of: Zbigniew, those who attended BAFF 5 will saw this guy in CTF and Zombies, It was quite reliable.
Edited by Hippopotamus, 07 March 2010 - 08:10 PM.