I made a working prototype 2k tank. The keyword is prototype. I have lost ambition for this project because I hate airguns.
First off things that still need to be done.
-Up the pvc size to 3/4"
-Use aluminum rod instead of brass tubing
-Add trigger spring (not to hard if you take up the original pin)
-Fine tune it find potential leak points.
Well here is what I did.
I drilled 13/32 holes in the middle of 2 1/2 pvc plugs. I got the center by wrapping a sharpie in tape then sticking it in the plug.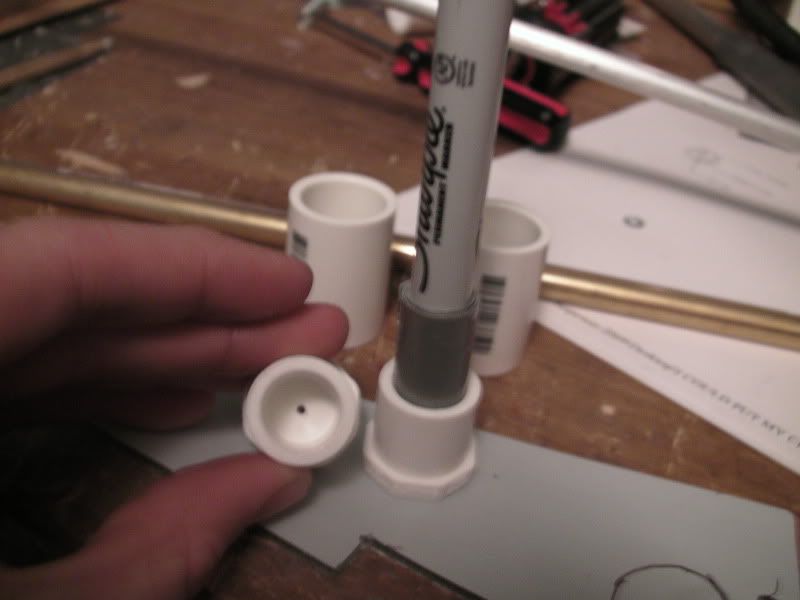 Cement the plugs in couplers; one should have a 1/4 hole drilled in it for tubing.
Cut a 3.7" length of 13/32 brass and cut a notch in it about 3/4 from the end. I would use a pipe cutters for this, so the ridge stops the firing pin. As you should guess the hole is 3/4" away from the cut end.
Slide the brass into on of the plugs it should stick out about 1/8. Then cement a 1.25" length of 1/2 pvc in that coupler.
Last, cement the other plug on that. The brass should stick out both ends.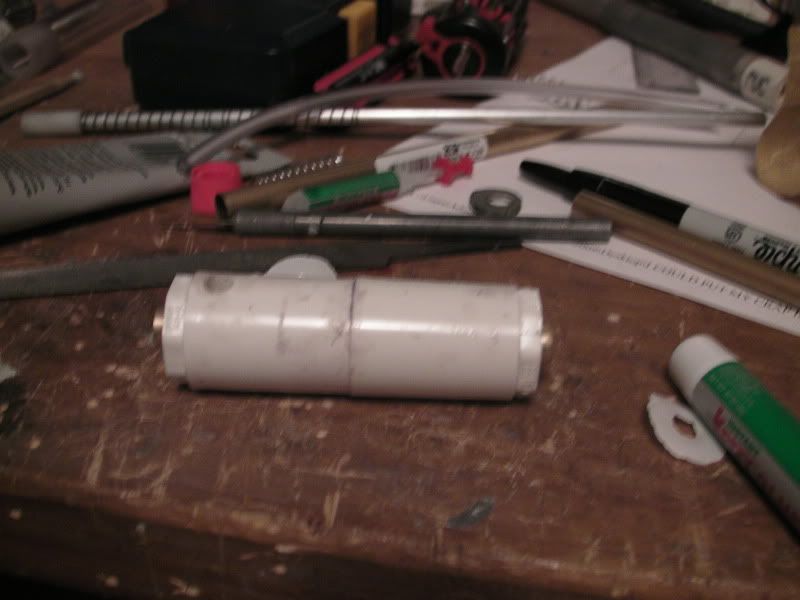 Goop some tubing in the 1/4 hole.
Your firing pin is something with 3/8 od and is solid all the way through like aluminum rod. Don't use 3/8 brass tube like me.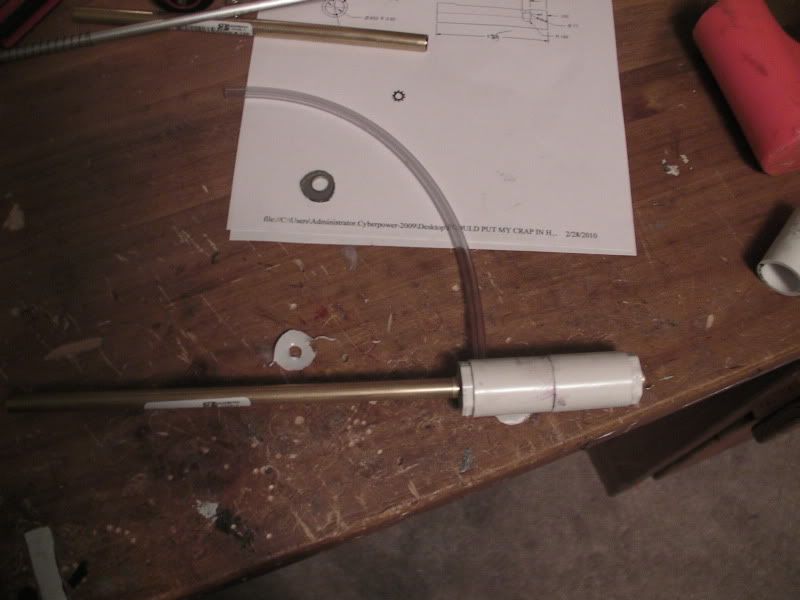 The original pin was a 3/8 stub of aluminum rod on a pin of 1/4 aluminum rod, like so. (these aren't the real dimensions.)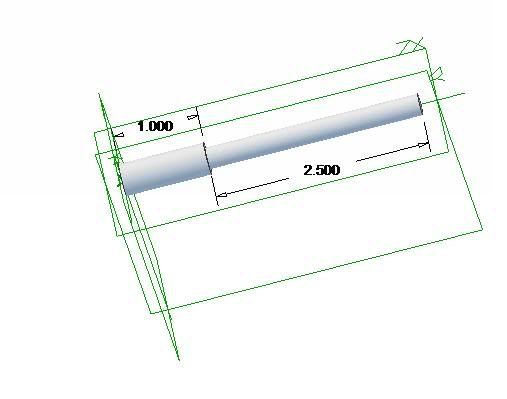 Here is a proof it works video.
As I said in the beginning I have lost ambition for this project, and lots of stuff still has to be done. I hope I can pass this project onto the rest of the NIC so they can pick up were I'm leaving off.
It works by pumping it up. Then when you pull the 3/8 tube back it passes over the hole which lets the air out into the barrel.
Edited by louiec3, 02 March 2010 - 06:13 PM.