First off I have to say I love the concept of a Tetra strike. Small enough to be a sidearm but having 4 barrels that can be fired together or seperate gives it a little more punch then your average pistol.
Things you Need
Tetra Strike blaster
Screwdriver
E-Tape
PETG (I used 16 inches. 4 for each barrel)
Epoxy
Star Head Screwdriver
Hacksaw or Dremel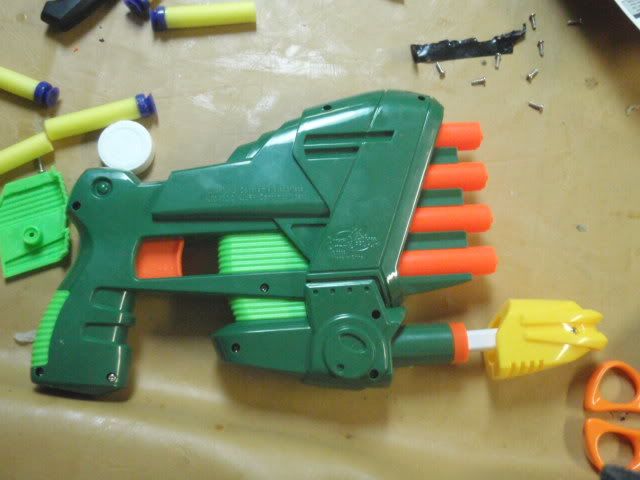 Take your Tetra Strike and remove all of the screws.
There is a green grip on the back of the gun that will need to be pried off with a flathead screwdriver. Its pretty easy and can go back on after you are done modding the gun.
Pry or cut this orange nub off. Sadly there is no way to keep it intact as even if you can get it off without breaking it it will not fit over the pump head.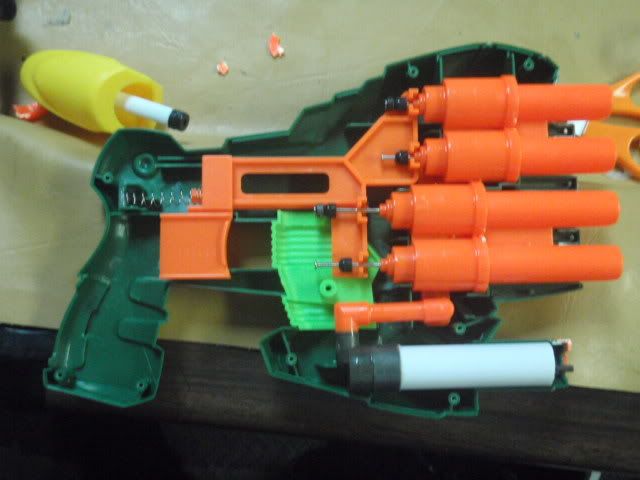 Have a look at the internals. Oh by the way don't do what I did, I was a little too rough with prying that last orange part off and somehow broke the handle for the plunger off. *Whoops* Thankfully I was able to put it back on with a bit of Super Glue.
Unfortunatally PETG won't fit down the barrels as they are. This is a shame as they would do a great job to keep the barrels stright (If you're into that kinda thing.) For me I plan on having my Tetra strike fire all shots at once to increase my chances of hitting someone when I fire at them, that being said I want my barrels slightly angled so I decided to get rid of the barrels all together.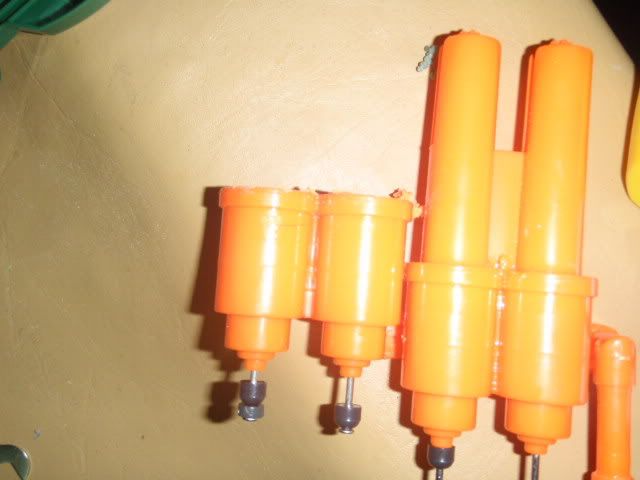 The first Tetra strike I worked on I did this with my dremel and a rotary bit. I don't recomend doing this as if you cut too far down its very easy for the blast chamber to spring a leak hence why I cut my second tetra strike with a hacksaw. I placed the blade against the chamber and cut as close as possible without actually cutting any of the chamber.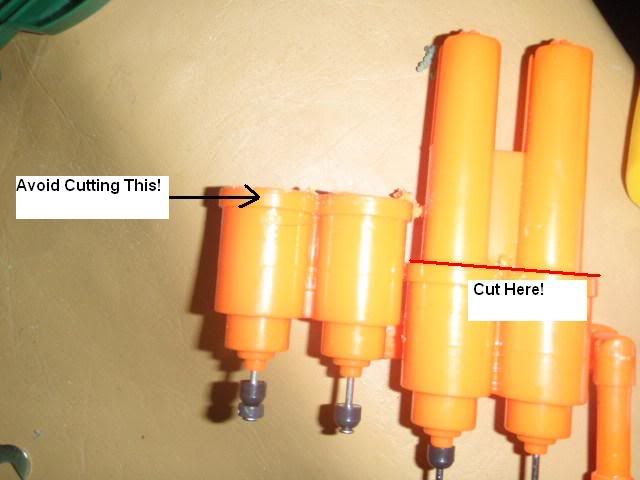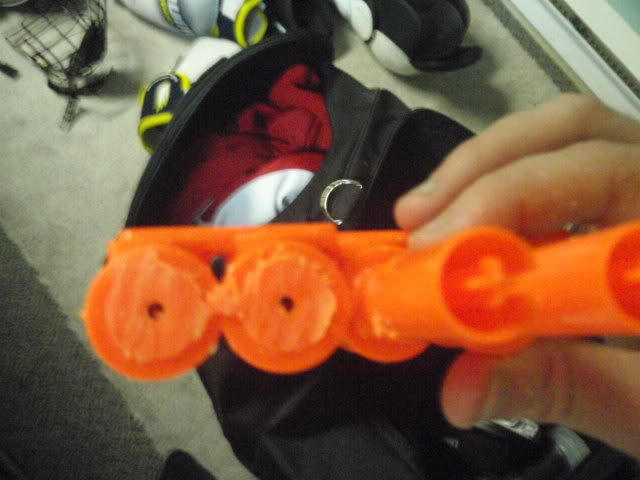 When you are done it should look like this.
Still more to post please wait for comments