VIDEO
Let me know what you think. Thanks for watching.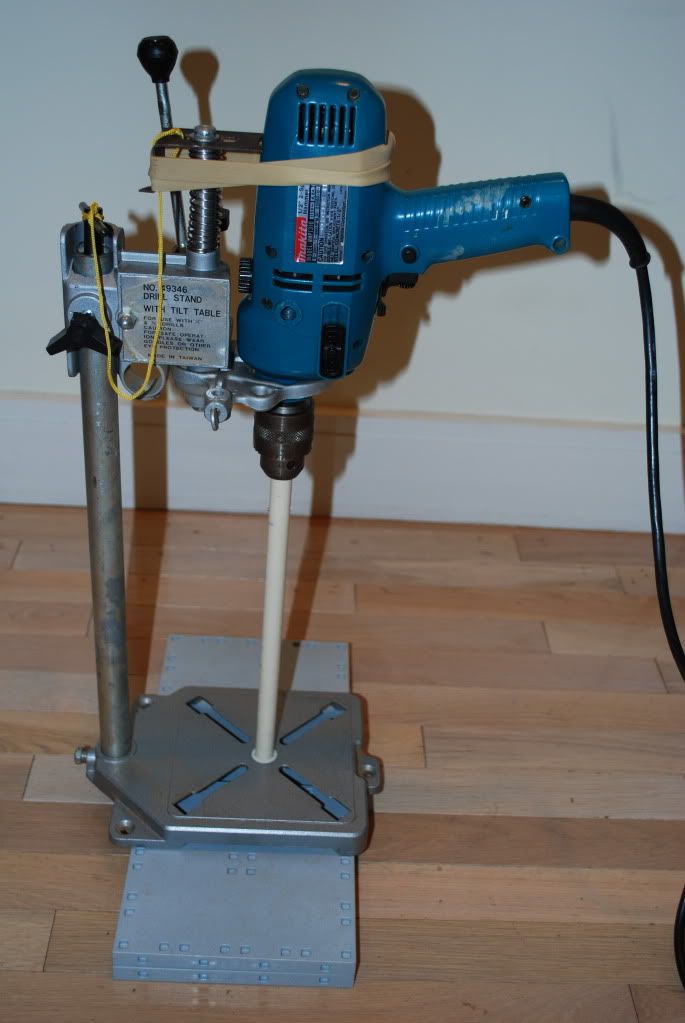 Here are some pictures of how I got the CPVC to lock into the chuck:
The blue (or purple) pen body is filled with hot glue and has a hole drilled through both sides which lines up with an identical set of holes in NF laser tube that has a larger outer diameter than the pen body and therefore allows the pen body to fit inside with a tight squeeze. A metal pin is then hammered through the holes to ensure that the reducers do not fall out. As I just said, it's basically just a system of reducers to make it possible for the CPVC to be "anchored" in.
Edited by cheesypiza001, 07 March 2010 - 09:04 AM.