First off I opened it up some of the screws where hard to turn.
Here are some closer looks for you modders out there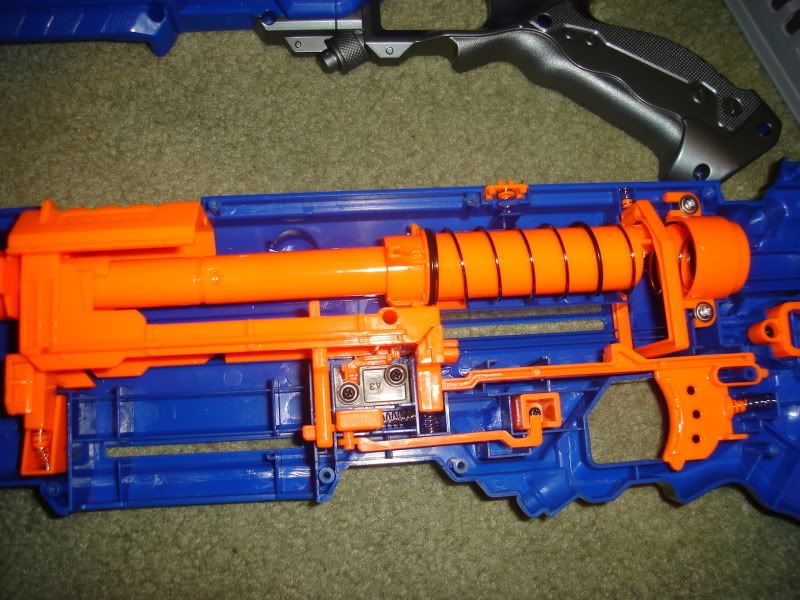 Now these little Bastards are what lock the stock of the gun into the middle section. When you buy the gun DO NOT put the stock right into the slot it will stick and not be removable unless you open it up.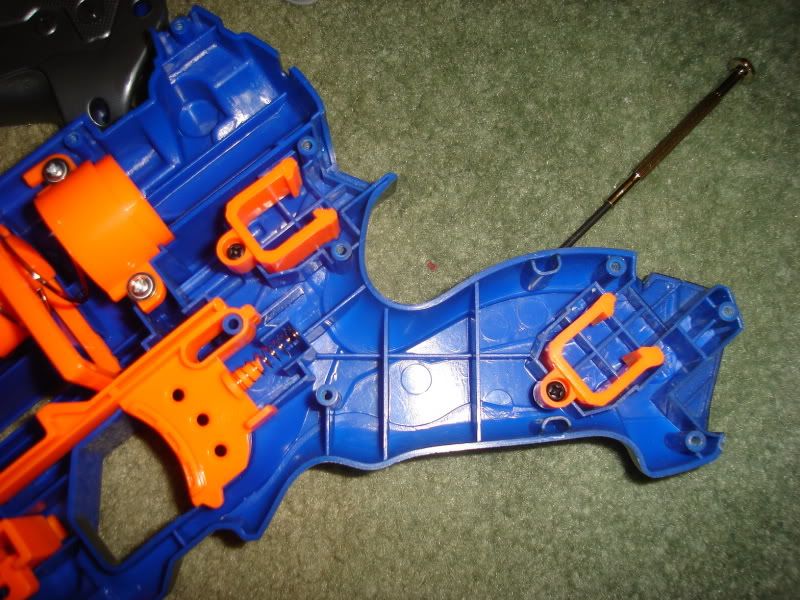 The simple solution to the HUGE problem is is to just cut the plastic "lips" off. I cut mine off with some heavy duty scissors.
Now put the clips back in (don't forget the screws)
Now you will have a stock that can be put in and removed. The stock still fits very snugly and is still pretty tough to pull out. So no performance is lost.
Also I did use the search function and couldn't find anything but if this has been done before sorry. It is after all my first post here.
Edited by Ppowers737, 26 January 2010 - 03:38 AM.