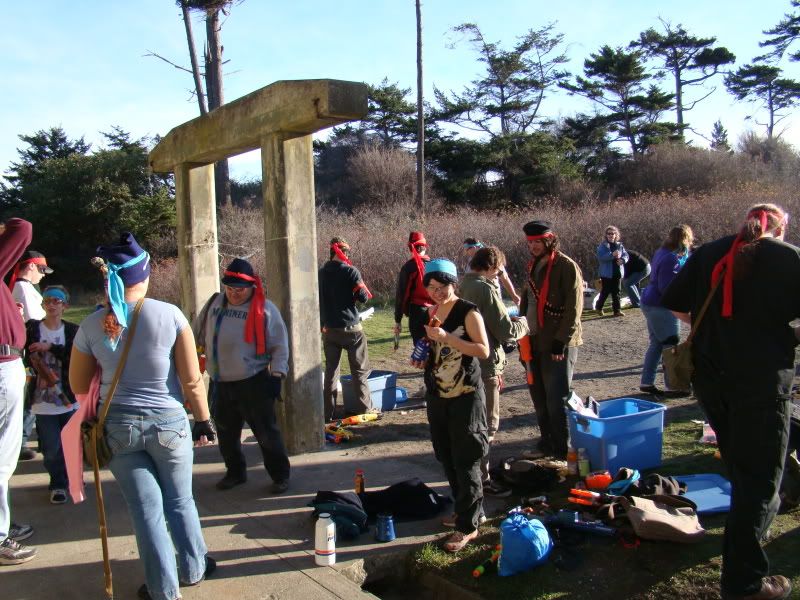 During both World Wars,
Battery Kinzie
defended Puget Sound from enemy warships. Built to withstand direct hits from battleships, it is constructed in a similar style as German bunkers on D-Day. 3 stories of concrete rooms and hallways form a perfect place for indoor/outdoor Nerf warfare!
Previous Wars listed on NerfHaven:
Oct 2009
,
Dec 2009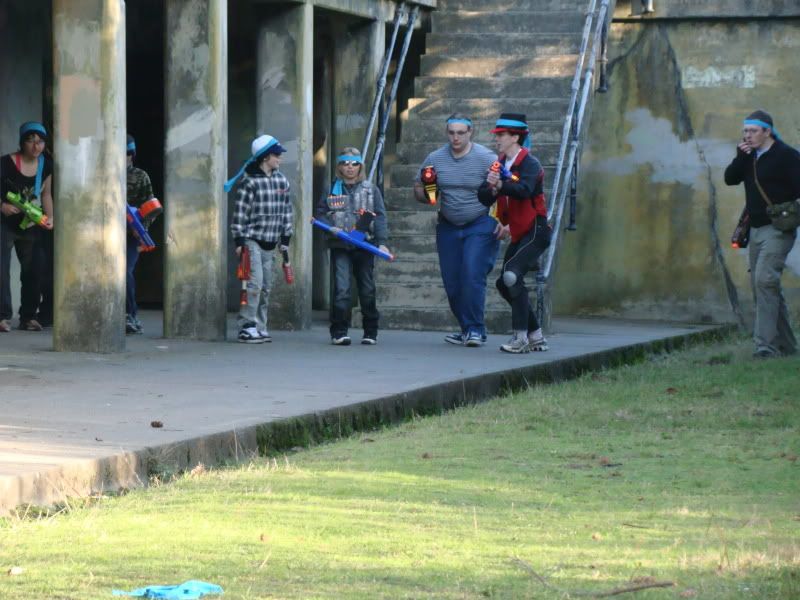 Date: Sunday, February 28th, rain or shine!

Time: 11 am until dusk.

Location: Battery Kinzie in Fort Worden State Park, Port Townsend, Washington.
Directions. Battery Kinzie is located in the northeast corner of Fort Worden State Park in Port Townsend, WA. This is about a 2 hour drive+ferry from the greater Seattle area. Upon entering the park, you will want to turn east on Eisenhower Ave and then north on Harbor Defense Way. The three parking lots are located on the left just before you approach the lighthouse. Battery Kinzie is directly north of the parking lots.
Google Maps Location
Cost: The State Park is free. Carpooling is encouraged and seats are available for those in King County.
Sandwiches, soda, and water will be provided. Please let me know if you are planning on coming so I can bring enough for everyone.
Loaner weapons are available along with plenty of Nerf ammo. Due to a missing loaner longshot and other problems, you will now need to reserve loaners in advance.
Loaner Weapons
All of our normal games are back and we will be introducing a new
squad-based
game this war. Players are encouraged to bring their friends and create their own 3 or 4-person squad together. Players not belonging to prearranged squads will still be able to play, as we will form them into squads will other players. More information in a later post.
Rules:
All players under 18 need parental consent.

Eye Protection required. We have extras.

Official Nerf Ammo only. Other brands are generally acceptable.

Nerf Melee weapons allowed for zombie rounds.

All modded blasters are subject to approval.

This is a state park. We keep it clean, respect other guests, and behave ourselves.

Any threats of actual violence, unsafe play, or other nonsense will not be tolerated.
Edited by Gunther, 18 January 2010 - 09:24 PM.