So lately I've been looking around to make some kind of grenade launcher. Couldn't find any write-ups so i made my own for under ten bucks. By the way, thanks alot for wasdf's recon-m4 mod.
This is my first post. soo here goes.
Things needed:
#2 philips screwdriver
buzz bee mega missile
hot glue gun
key ring
recon tactical light (or any tactical rail accessory you no longer want)
First, you'll have to break open a Mega Missile. Take everything out of the shell. You won't need the trigger.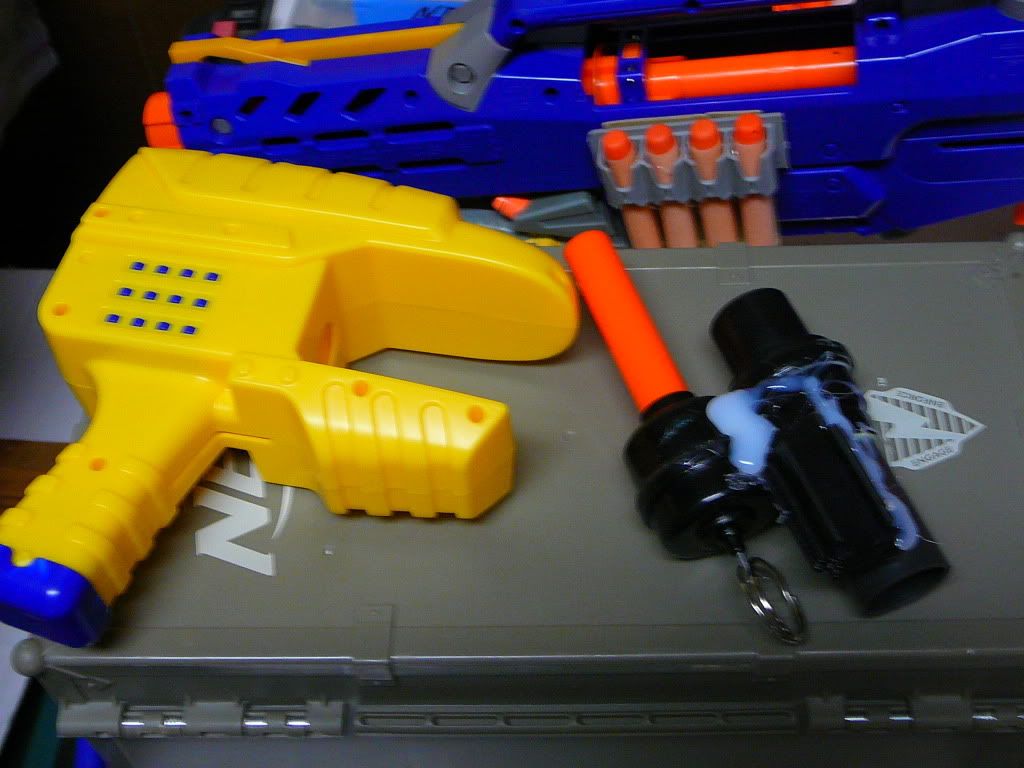 Next, take apart the tactical light or whatever. Remove the tactical rail clip-on piece.
Hot glue this onto the mega missile assembly, with the orange thing on the left.
Finally, put the key ring onto the nail-looking thing on the back of the assembly
Now show that thing off!
Range is around 25 feet with 20 pumps. I havent worked out how to do a more convenient pump yet.