Okay so I'm in the process of making the Maverick the most Trustworthy Sceondary
NO this isn't your average BBBB with a Mav attached
This is a Maverick with a 4B tank
Here is my progress so far, I've been working on it for 3 days now and I was reading this thread and this member added a 3k into a mav, and used a pulley system with the trigger, eventually the posts would break off so I'm looking for a trigger design for my mav. I have a few but I don't have any BONDO or epoxy putty.
And I was here to ask if PLUMBERS PUTTY can work as a substitute
Here are my leads so far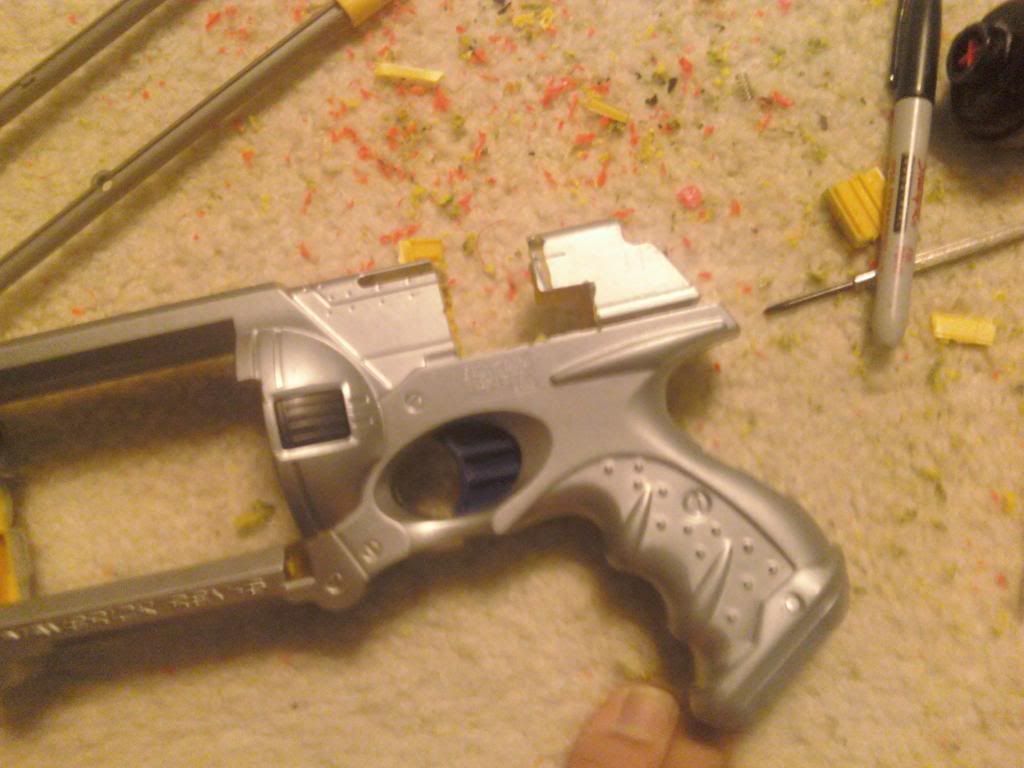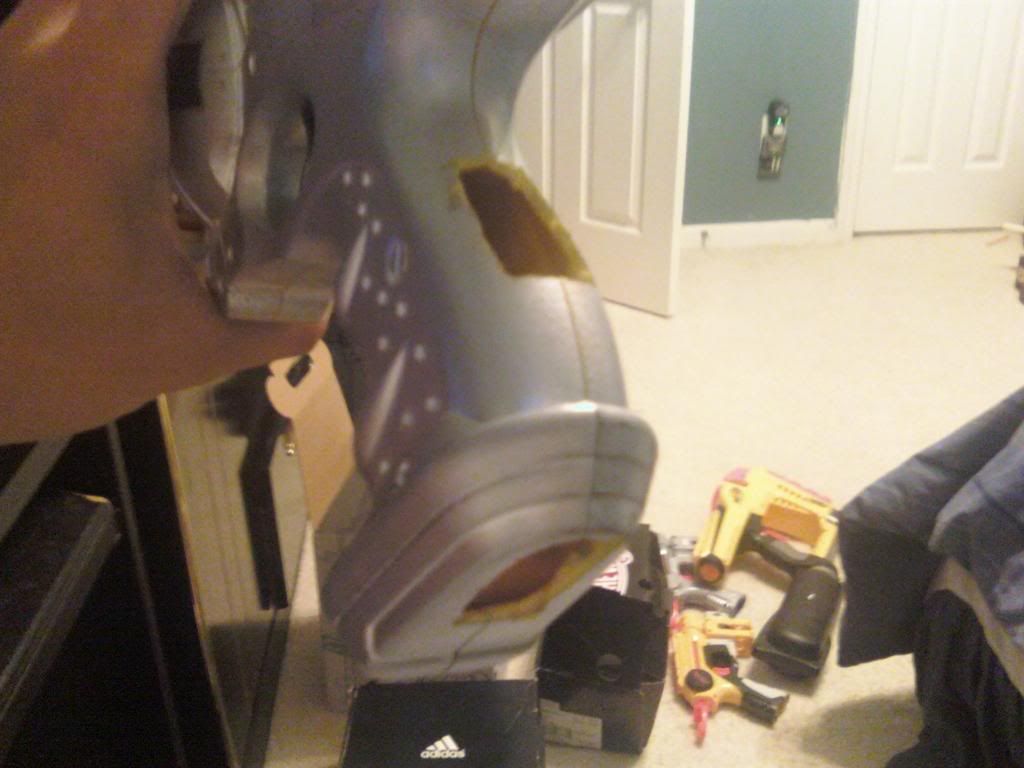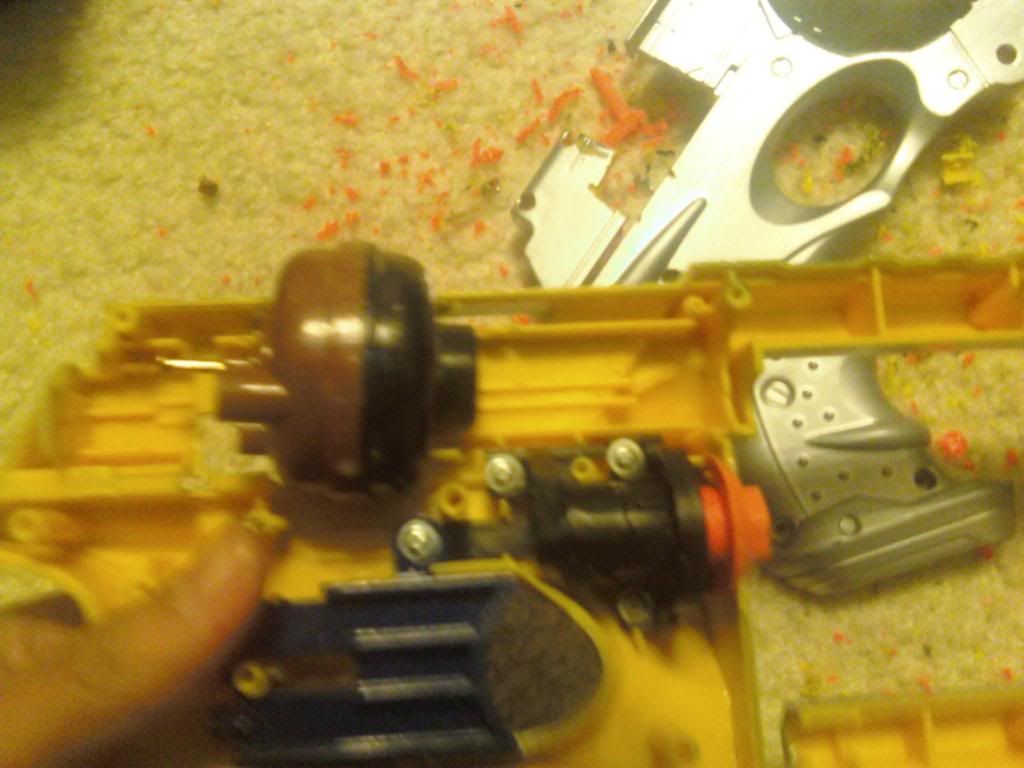 The Extended tanks will be hooked up to the Recon Stock I added into the Mav (You just gotta have stock.)
I found that the Back part of the 4B tank is just an extension so I cut the front off (and because the tank broke on be I salvaged the front end) and I'm planning to attach 2 tanks extensions to the tank, one on each side of the 4B tank, and with both extensions they will be connected with Vinyl tubing, ALONG with a ball valve, to allow a somewhat semi auto ability (hopefully 3 for each tanks = 6 shots with a maybe 2k range because the back part of the 4B tank is gone)
The handle is still a natural feel when you grip it even with the stock in the way.
The again we all have different Tastes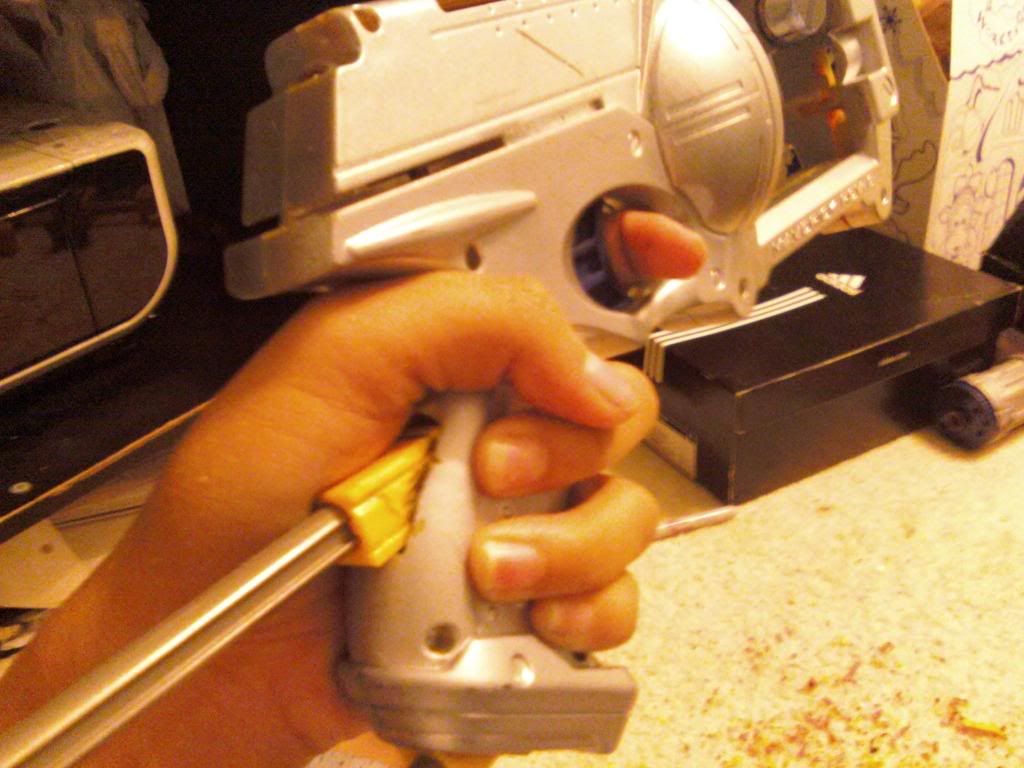 AND yes the Shell has to be cut a bit more flush for the Tank to hold it