So yeah, I found this compact air compressor at Kmart a couple months ago.
I thought nothing of it. Then, a week or so ago, my dad came home with a solid state (I believe it's called) 12v battery, about 8 inches long. So a mini 12v battery. Well, these compressors (shown above) are powered by 12v batteries, which are in cars (duh), shown by the fact that there power source is a cigar AC input. Now, the problem with most 12v batteries, is that there to heavy, and there acid based. Well, this battery is small, weighs about 8 pounds, and is not acid based. And Acid based battery, when turned on it's side or upside-down, will destroy the battery, but it was not so in this case. So I hoped down to KMart and picked myself up one of these over the weekend, as well as a titan.
The titan was easy, all I did was slap an 8 shot RSCB on the top of it, take the front handle off, and glue the pump in place at the extended most position. Then, I took some tubing, and connected it to where the stock pump leads to (pics in the morning), and lead it to the outside of the shell. I attached a tire valve to the end of said tubing, making sure the tbuing was near the length of my fully extended arm.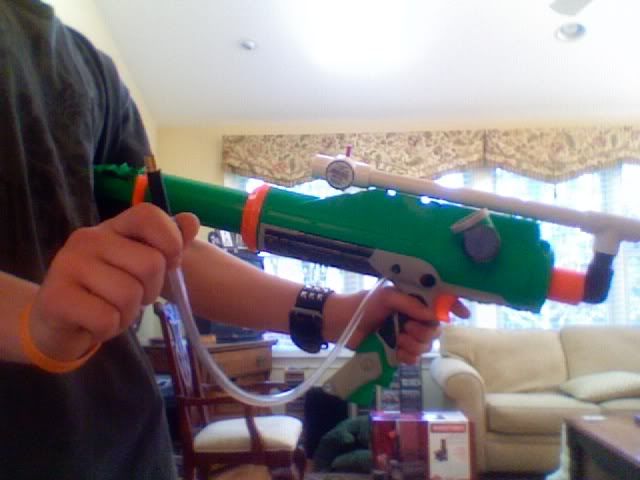 Then, I test fit the compressor in a small shoulder pack.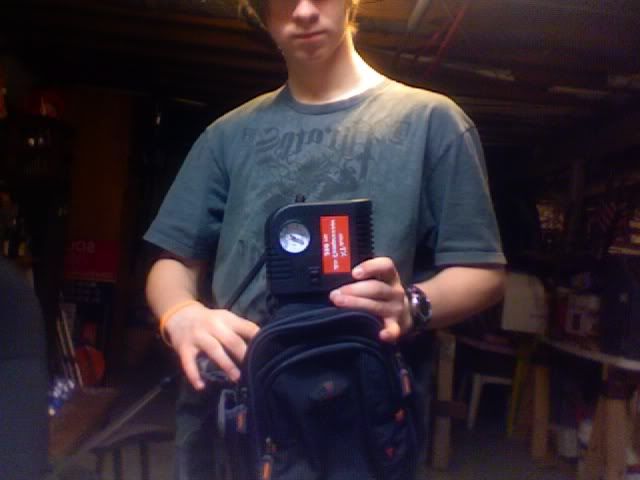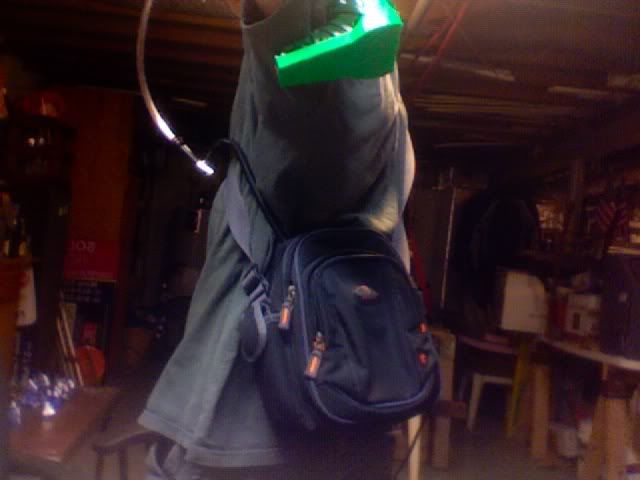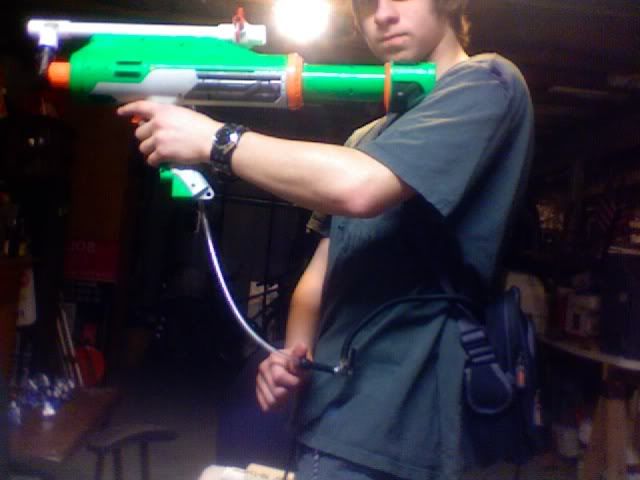 All that's left to do is hook up the battery and a quick release switch for it. It was wired as so...
Sorry for the crude schematic, but you get the point. That fit snuggly all together in the pack. The end result...
Click here
A practically (sort of) semi auto titan. Takes less then 3 second to fill the tank, and the RSCB provides for 8 shots. I'm happy with it. Will never be used in a war, I just wanted a way to power air guns other then HPA without having to pump, and I think I've succeeded. As for the Battery, I am looking into a way to buy them online, for there not easy to find as the size and non acid based way that mine is. But the whole price (including the titan) was around under $80.
Any questions?