I was walking down the street when I saw this laying next to a trash can. I was not about to keep walking without picking this beast up.
It is marked as Hasbro 2003 and it is huge. I believe that it is supposed to have a large inflatable body, which I do not have, but here is the base of the rocket next to a NF.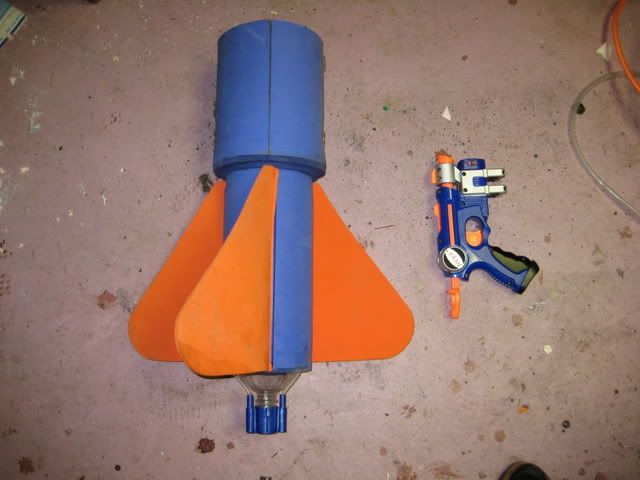 Here are the parts as far as I can tell. I will be cracking it open soon and will post pictures when I have them. I just thought I would get it up here sooner rather than later.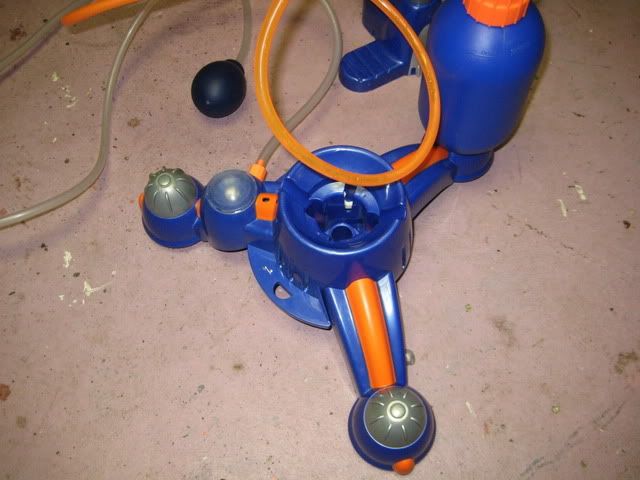 The right hand leg has an air/water thank on it, the other two legs have leveling screws on them. The upper left leg has a plastic dome on it with a ball barring that engages a safety when it is level. In the center top of the picture you can see the squeeze bulb that operates as a trigger. Something I did not get a picture of is that there is a safety mechanism in the top of the "rocket" where the inflatable top should be. I have gotten it to dry fire, and it is terrifying.