Hey all,
I modded my recon... Only to find that it now shoots all of 10-20 ft! WORSE than stock! I'm not sure what I did wrong. I removed the ARs, did a pen mod, padded the plunger head (male end), removed all locks, AND made a power stock. Still, only about 10-20 ft. I've seen people post some nice ranges for a recon (in the 60s and occasionally the 70s) and i just cannot figure out how! the AR was drilled out with a 1/2" drill bit if it is any help...
PICS: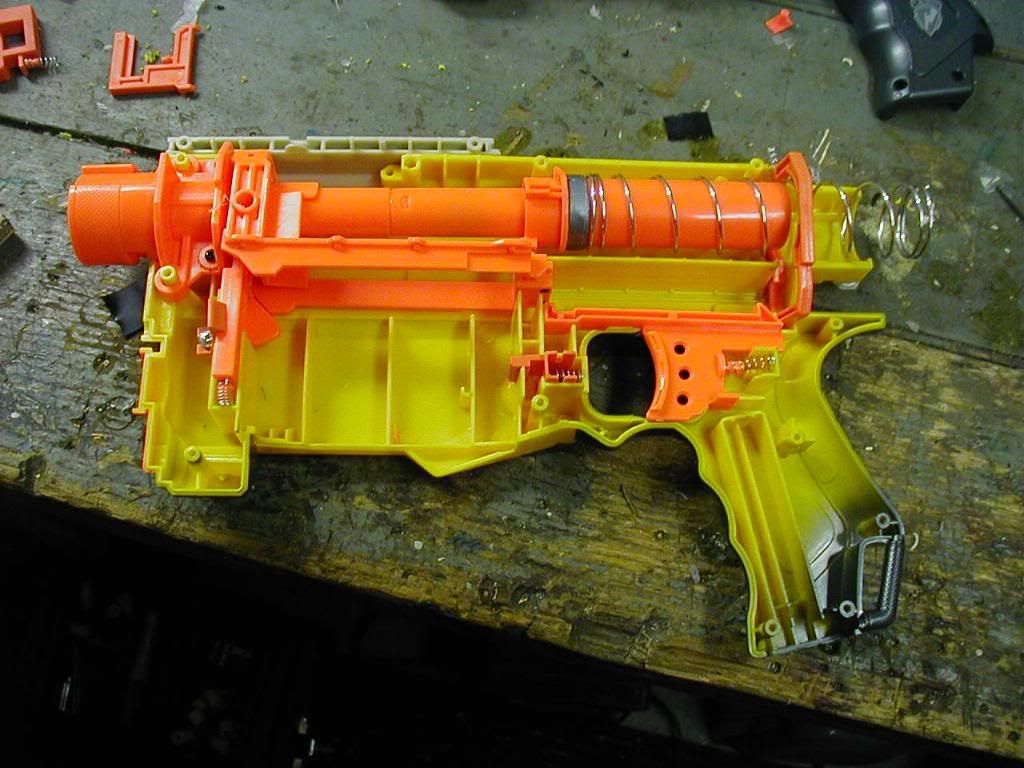 Internals
female plunger component with about a 1/4" of duct tape to compress spring more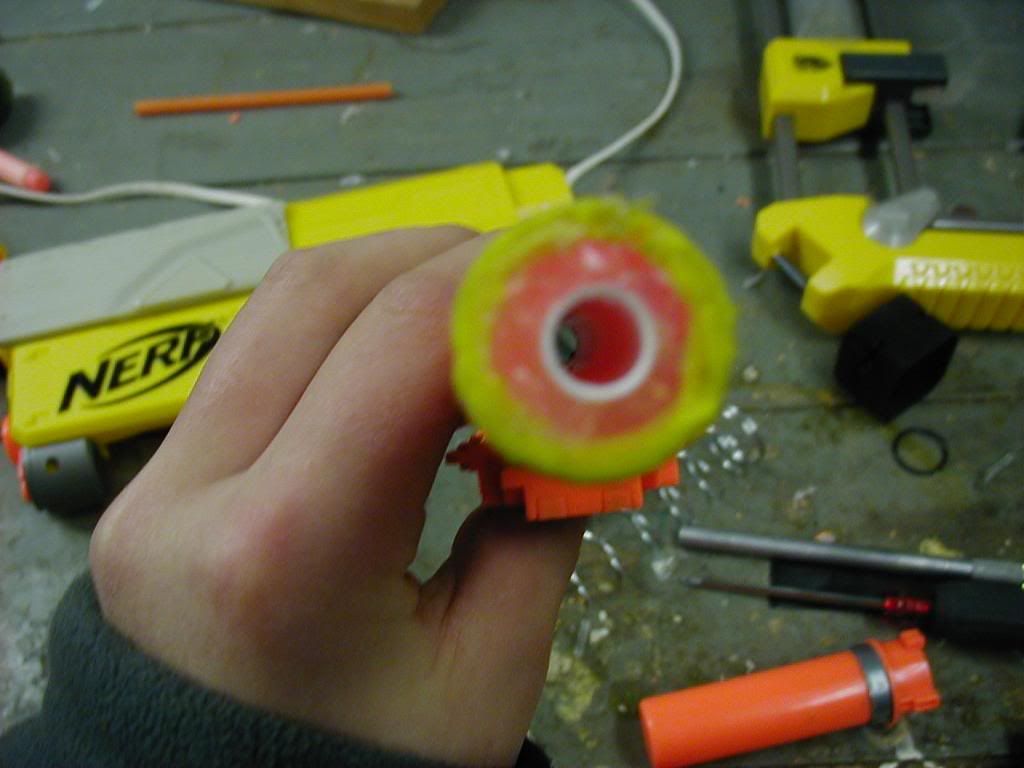 end of the male plunger component: white circle is the pen barrel, dead space is not filled-it's sealed with hot glue
Power stock: has a NF spring in it- I tried an ACE #49 but that wouldn't compress.