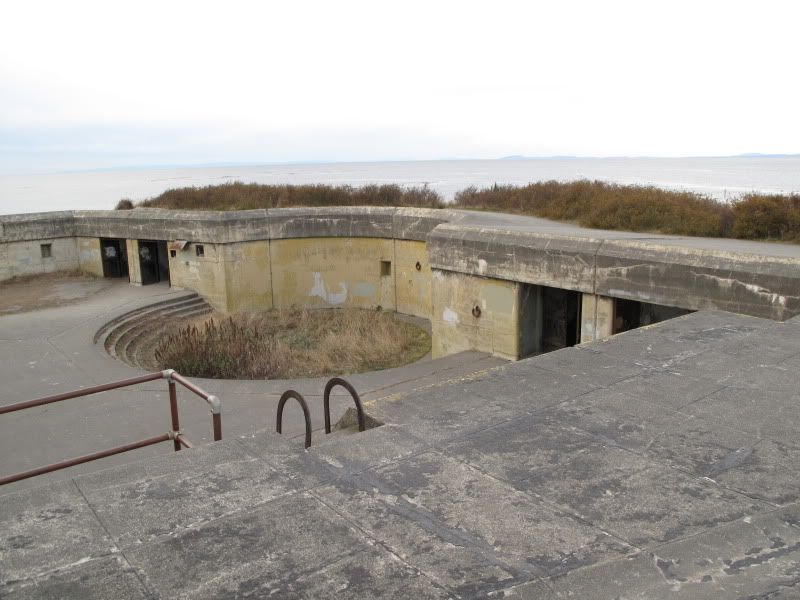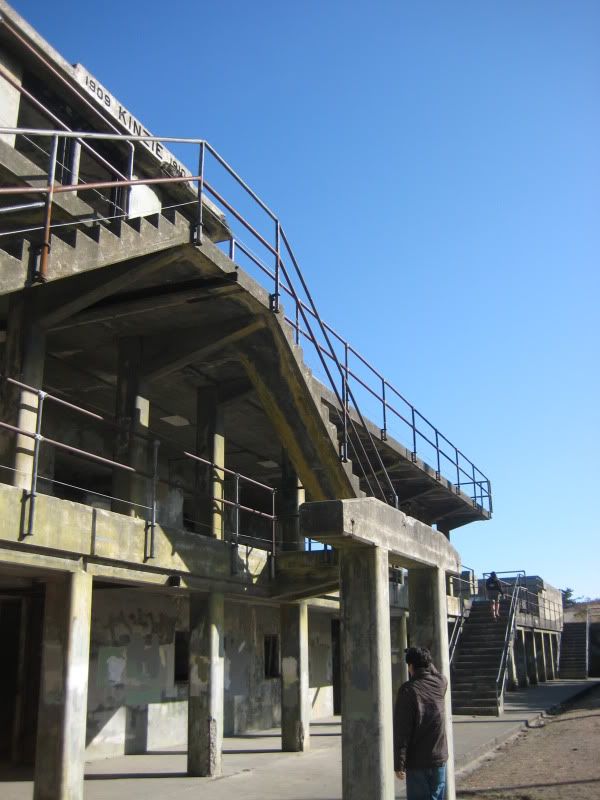 During both World Wars,
Battery Kinzie
defended Puget Sound from enemy warships. Built to withstand direct hits from battleships, it is constructed in a similar style as German bunkers on D-Day. 3 stories of concrete rooms and hallways form a perfect place for indoor/outdoor Nerf warfare!
This is our 5th and final Nerf war this year in Fort Worden.
Date: Sunday, December 6th
Time: 11 am until dusk
Location: Battery Kinzie in Fort Worden State Park, Port Townsend, WA
Directions. Battery Kinzie is located in the northeast corner of Fort Worden State Park in Port Townsend, WA. Upon entering the park, you will want to turn east on Eisenhower Ave and then north on Harbor Defense Way. The three parking lots are located on the left just before you approach the lighthouse. Battery Kinzie is directly north of the parking lots. Google maps location: 48.142478, -122.760850
Cost: The State Park is free. Carpooling is encouraged and seats are available.
Sandwiches, soda, and water will be provided.
Loaner weapons are available.
Bring rain and cold weather gear. The battery is mostly indoors, but this is on the coast!
Rules:
All players under 18 need parental consent. That means they have to speak to ME directly. I need to do this for each war. I can meet or call your parents before the war if you would like. Lawsuits suck.
Eye Protection. We have extras.
OFFICIAL NERF AMMO ONLY. We picked up a wide variety (White, black, gray, and red) of dangerous homemade ammo with metal weights and washers poking out at the end of the day last time. They look like they didn't stand up to the concrete very well and we have no interest in having those things fired at us. I just picked up over 100 streamlines to replenish the communal ammo, so there is plenty to spare.
All modded blasters are subject to approval. These are point blank range firefights!
This is a state park. We keep it clean, respect other guests, and behave ourselves.
Any threats of actual violence, unsafe play, or other nonsense will not be tolerated.
If you are interested, reply or contact me via PM. An accurate headcount helps with the logistics.
Any suggestions or game ideas should be sent via PM for best response.