To me, the most hateful part of building a SNAP is making the handle. It's always been frustrating that I can build a SNAP plunger body in about 20 minutes...and then spend 40 getting the handle shape right and attached. Nevermind that it still usually requires adhesives. Ugh.
Well, here's my quick and dirty solution.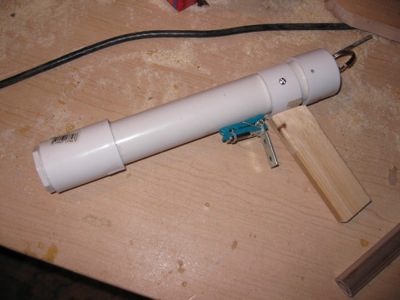 I built this version in 10 minutes (five of which were used taking pictures, and trying to find a 1.25" coupler.) Here's the method:
Cut a coupler the size of your plunger tube in half (in my case, 1.25") and then cut out a section, like so: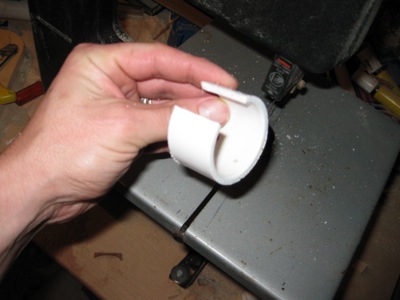 Cut/sand/chew off whatever's left of the inside ridge, and smooth off the edges.
Choose your wood for the handle. For this sample, I'm using pine firring strip (both because it's 59 cents for 8 feet, and because it has slightly rounded edges, so it's more comfortable right off the bat.)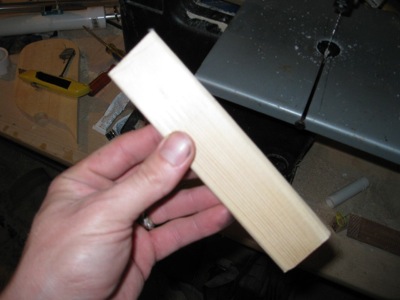 Mark off the angle you want, and cut.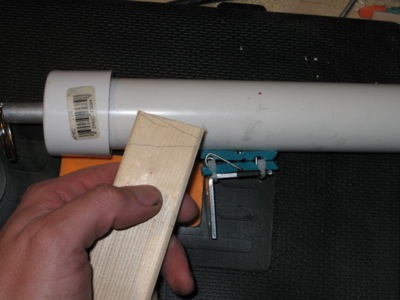 Extra credit: you can sand a slight curve into the angled end, to better seat the coupler. A shallow v would work as well, just something to help keep the coupler from rocking back and forth on the handle. I used a sanding bobbin on a drill press, but you could also wrap the plunger tube in 60-grit sandpaper, and use it as a sanding block on the handle end.
Drill two holes into the bottom of the coupler. Be sure to add deep pilot holes to the handle, or it will more than likely crack.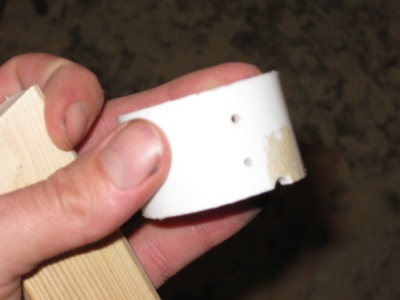 Screw it together. I used 1.25" drywall screws. A touch of countersinking is a good idea for the screw holes on the PVC, or the screw heads will interfere with the next step.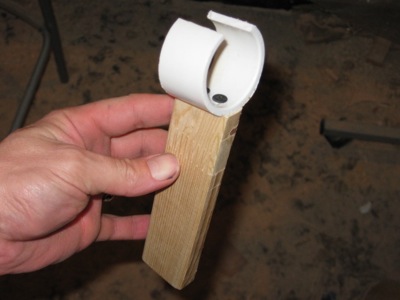 ASSEMBLY: Put the gap at the top of the handle assembly against the plunger tube and push. It'll take a bit of force, but it will snap into place. Position it where you want, and screw it down. Wrap the handle with hockey tape. Done.
The fun thing about this system is that it's somewhat modular: handles can easily be removed and replaced, and custom handles can be made fairly easily. The handle in the writeup is quick and dirty, but you can of course shape it, or use other woods. I built this one out of maple and mahogany for the SNAP-4.*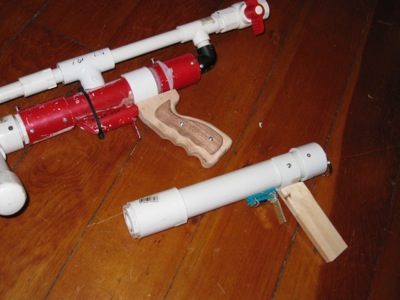 *Note: as presented, this system doesn't work on a reverse plunger, as the final screws would interfere with the plunger path. However, I tried it out at CHANO 3 on the SNAP-4, and even without screws, it worked very well (handle only came off once). With the two screws in place, it's not going anywhere.
Edited by Carbon, 23 February 2015 - 11:38 AM.