I did this modification a long, long time ago. I probably did it in like June '08, but I could never find springs to make it work properly. I need springs that are stronger than AR springs but weaker than...anything else I can find. I figured it would be easier to post this and let other people in on the search for springs.
The idea behind this is to double the amount of ammo you can carry. If the right springs were found, a douple LS mag could hold up to 28 shots, but even 10 per side would allow for 20 shots, so if you made two of them, you'd have 40+ shots on tap before needing to reload.
Here are some pictures of a normal LS mad modded to hold 12 darts. It works, but the springs are too weak for it to work properly.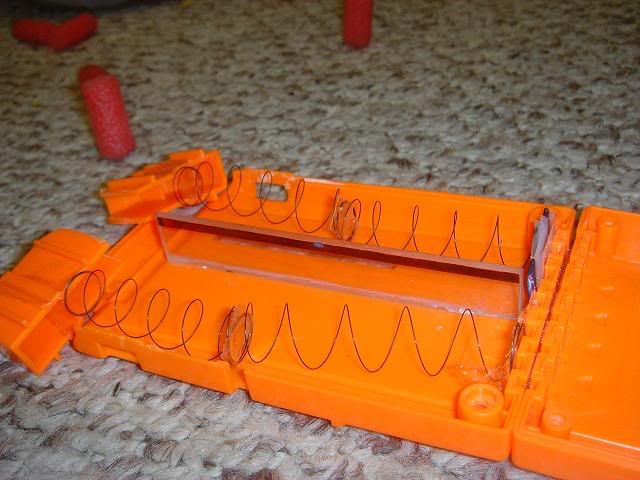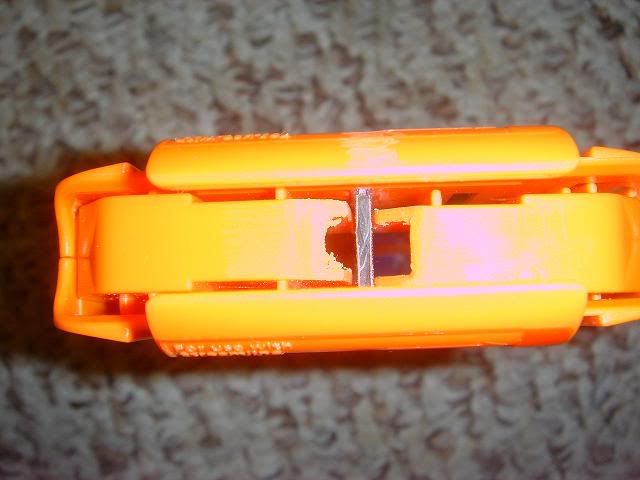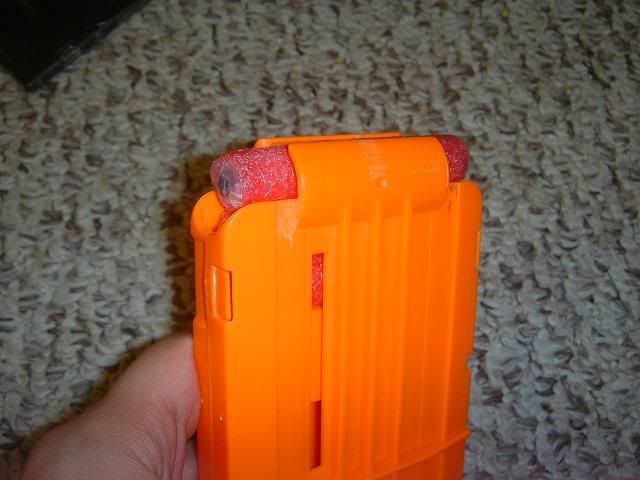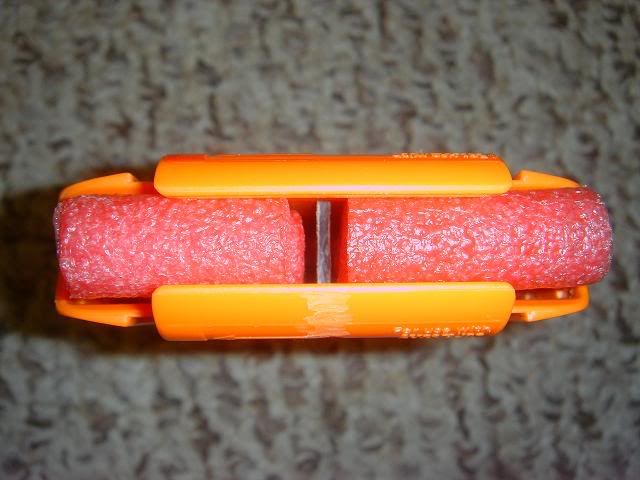 If you don't understand from the pictures, you have to shoot 6 shots and then flip the mag around the other direction. You then have another six shots.
Edited by slowguitarman, 14 October 2009 - 07:34 PM.