Gentlemen.
It's been a while, no? I was about to apologize for my hiatus, but I've never really been one for apologies so let's get right down to it.
OMC and I will be co-hosting this one at the Labyrinth. Most of you should be familiar with this venue by now...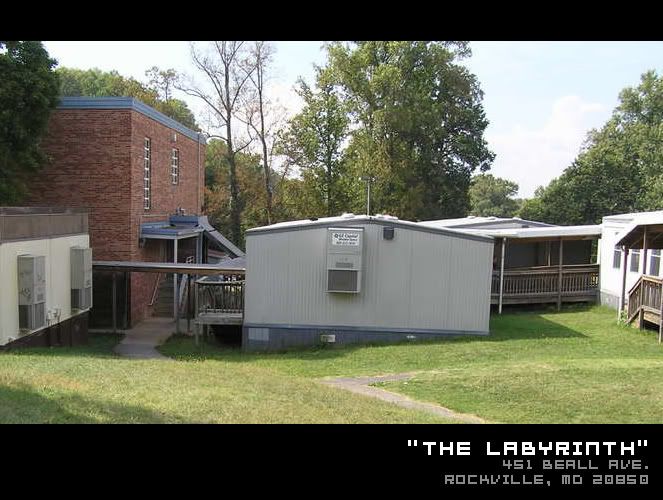 THE WAR IS CANCELED.
SPREAD THE WORD.
SEE YOU ASSHATS IN THE SPRING.
The What: Fall DCNO (last one of the '09 season)
The Who: See the "Roster" section below.
The When: Saturday, November 14th.
The Where: "The Labyrinth" 451 Beall Ave, Rockville, MD 20850
The How: See the "Rules" section below.
Starting: 10am, on the dot. Be ready to go.
Ending: 5pm, but we'll play it by ear.
Lunch: Bag lunch preferred, but I'm sure some people are dining out.



Roster: 22-27
Groove
rork
Vengeful Waffle
fallinouttadabox
ice
diamondbacknf1626 +1
Jlego
bpso86
ThatWasRandom
Galaxy613
Eboreg
Muttonchops
dizzyduck
Capt. Slug
Phree Agent +1
1337 +1
Naes Draw +?
Cappy
Icespartan_114 +1
Zaxbys
rork +2
Rules:



Pretty standard Mag-7 stuff. This is a small, action-packed field so leave your powerful penis cannons of death at home.
If you are uncertain if you can use a certain blaster, show up early so I can give you the obligatory "yay" or "nay." The following are banned:
5K's, Titans & Titan variants (Chimeras, etc).
Air powered homemades
Doomsayers
-Groove