This write up is following my needs and my preference, you can/will need to alter the design to fit your crossbows specifications.
This write up will show you how to replace/repair your crossbow's plunger head. You will need the following:
Power drill with assorted drill bits
Two inch bolt (depending on your preference, the diameter of the bolt will vary, and a nut)
Polycarbonate or another strong material capable of keeping your springs compressed
Epoxy putty
dremel (or something to cut through a metal bolt)
rubber washer
a piece of leather
Step one:
Chop off the tip of your plunger rod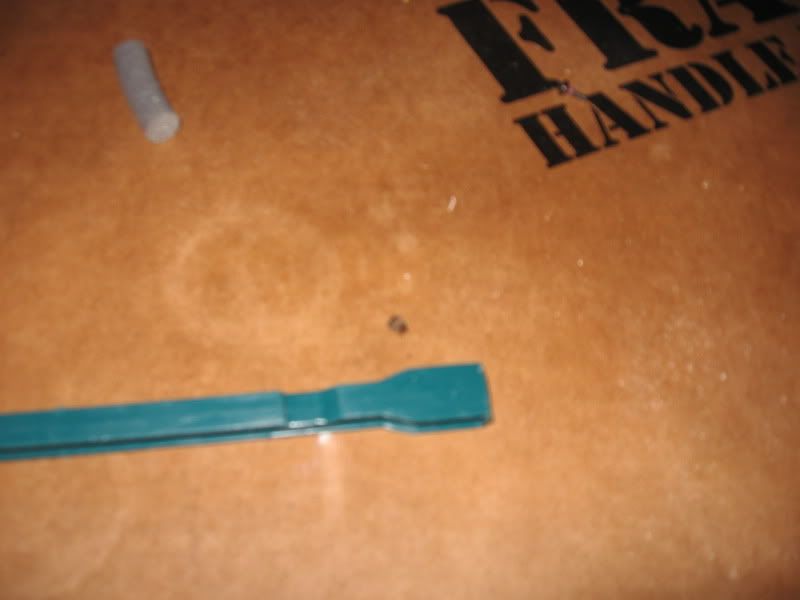 Step Two:
Drill a hole big enough to fit your bolt snugly down the center of the front of the plunger rod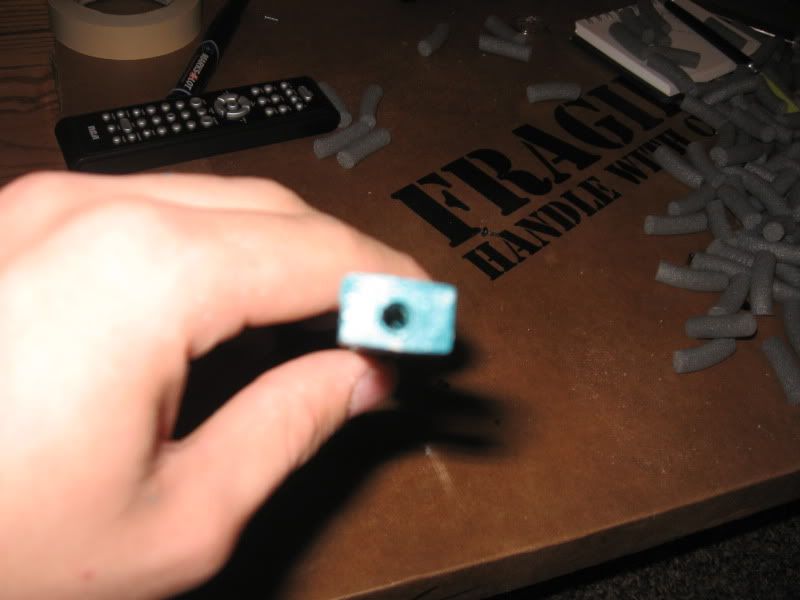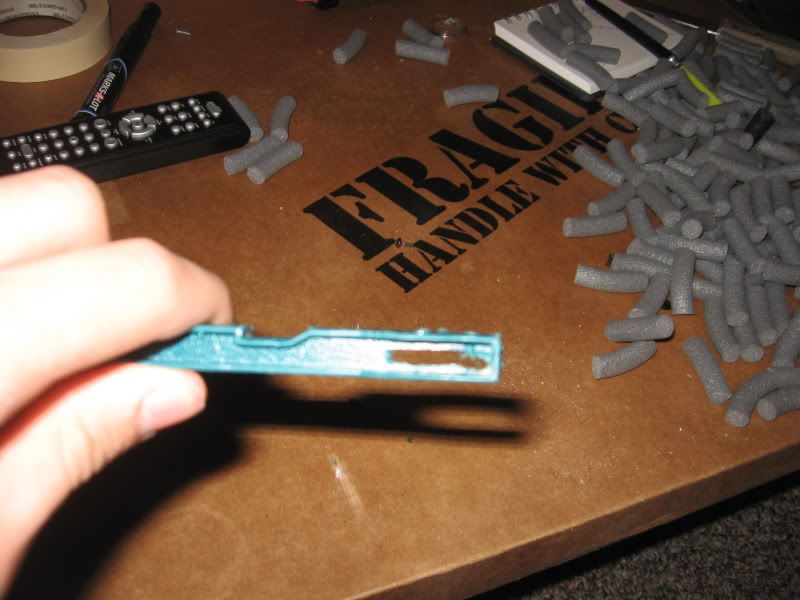 Step Three:
Drill 4 (it's actually 8) holes through these spots on your plunger rod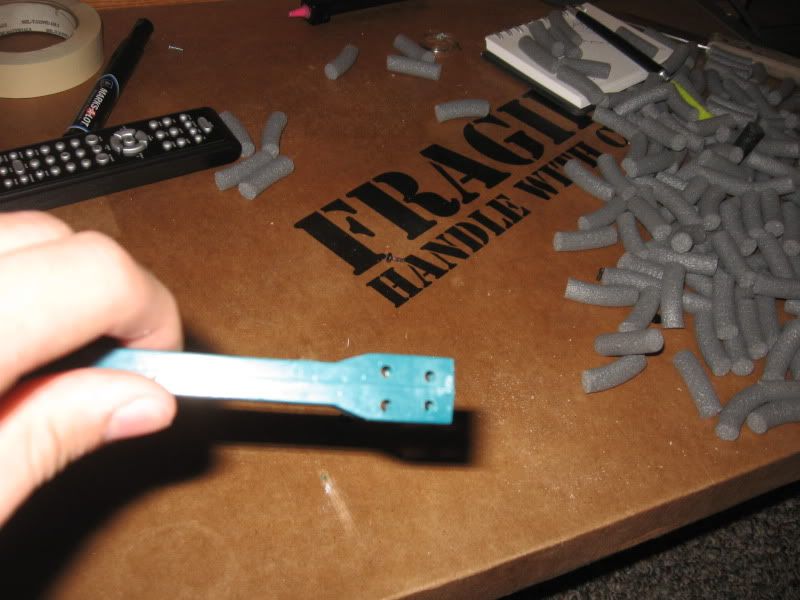 This helps later on, trust me.
Step Four:
Take your 2 inch bolt, and dremel off head of the bolt, then take some pliers and twist it into the hole in the front of the plunger rod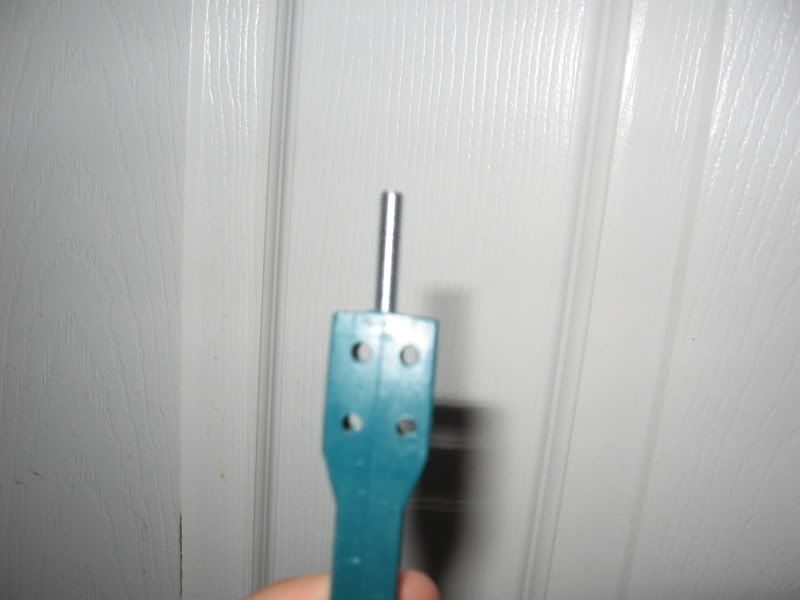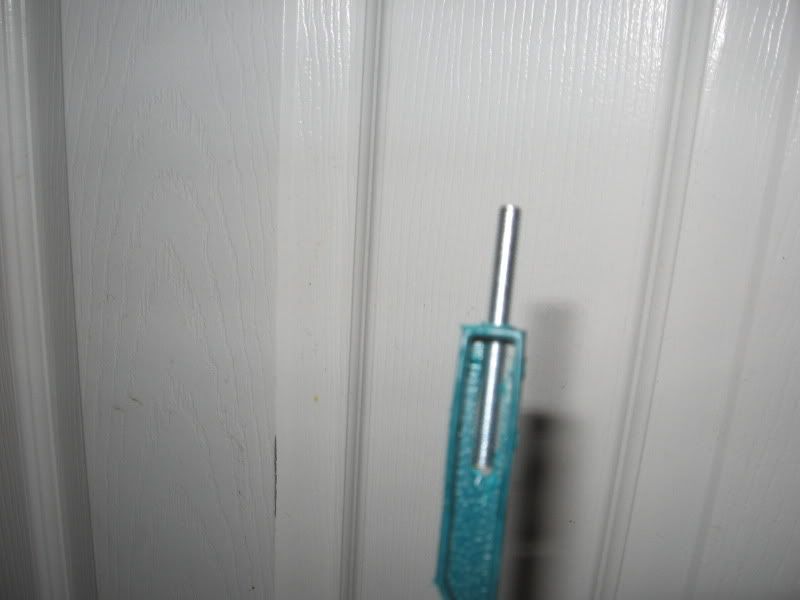 Step Five:
Take your polycarbonate, and cut out 2 circles that fit losely in your plunger tube, making sure they're wider than your spring of choice's diameter.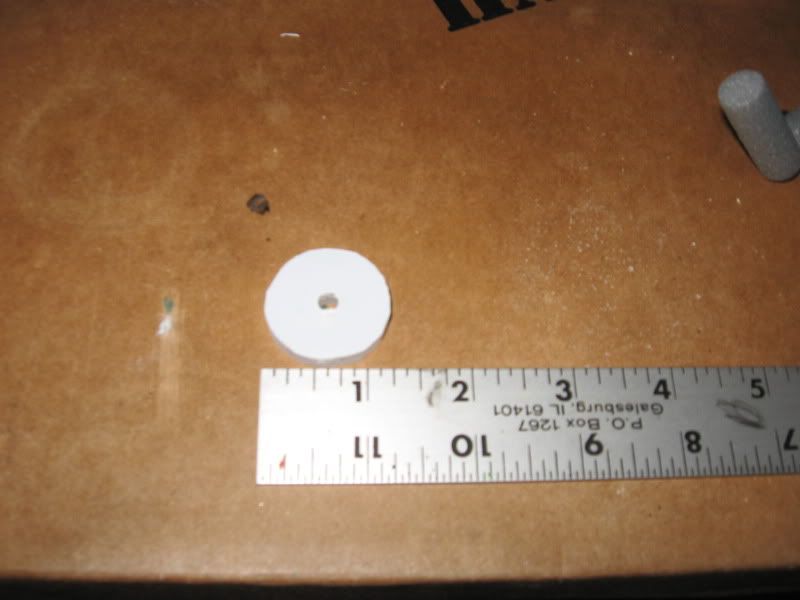 Final Steps:
Take your epoxy putty and TIGHTLY pack it around the sides of your bolt, making sure the epoxy leaks into those 8 holes you drilled from before. I'm not going to recommend anything else than epoxy putty to do this, because of the constant (and extreme) pressure trying to push the bolt out.
Now, taken your poly. circles, rubber washer, and leather and put them on in this order. The leather provides cushioning.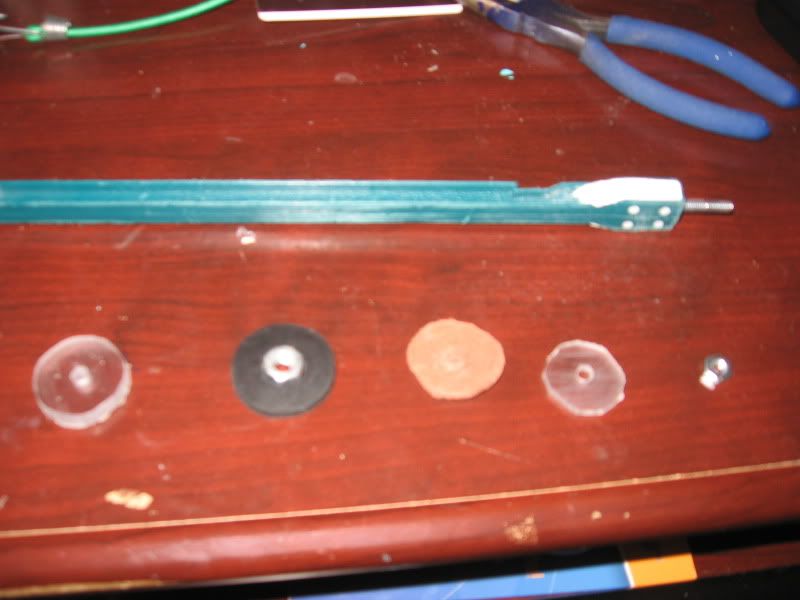 There you go, you now have a very efficient set up. Like I said in the beginning, with how many different plunger tube sizes and lengths people vary, I can't really give everything the correct answers. I use the same plunger tubes in +bows, so I just used the rubber washers that fit those. I'm sure with some scissors you could make the rubber washer/fashion something to fit your plunger tube.
Any questions?
Edited by Soothsayer, 13 September 2009 - 06:54 PM.