For those of you who haven't seen it, it is just a rip off the nerf Arrow Storm. It shoots about 30' out of the box, and the barrels have a slight upward angle of about 10 degrees.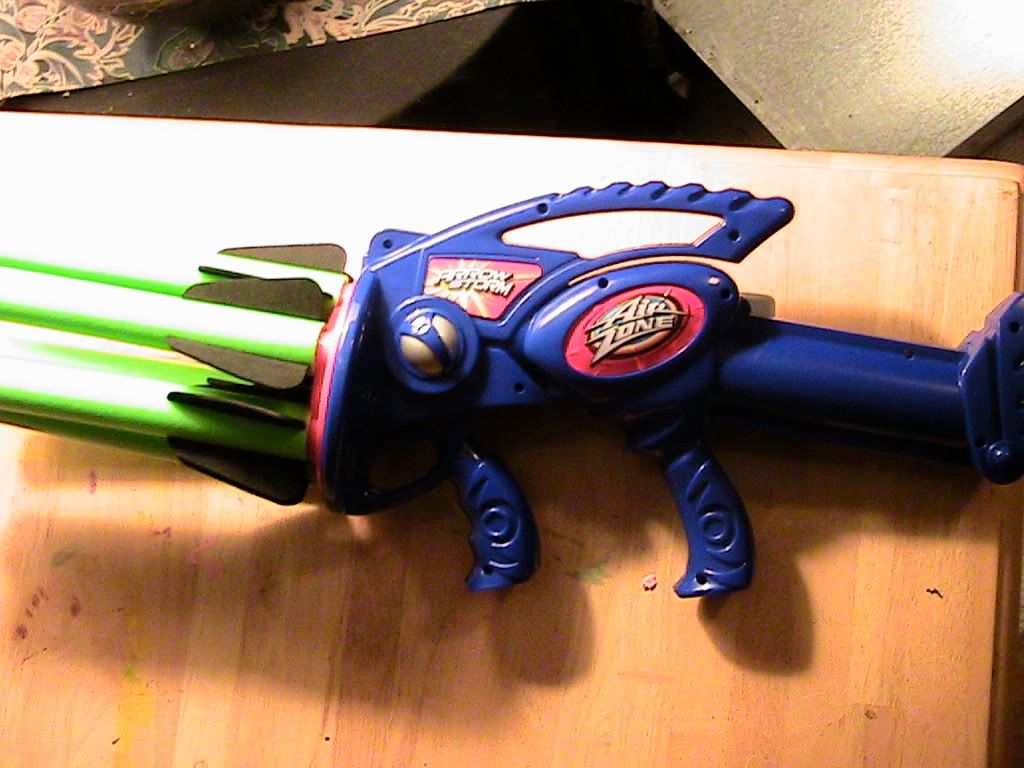 When you first open up the gun the huge spring will shoot out the back. (You do NOT need to cut it so it fits conformably.)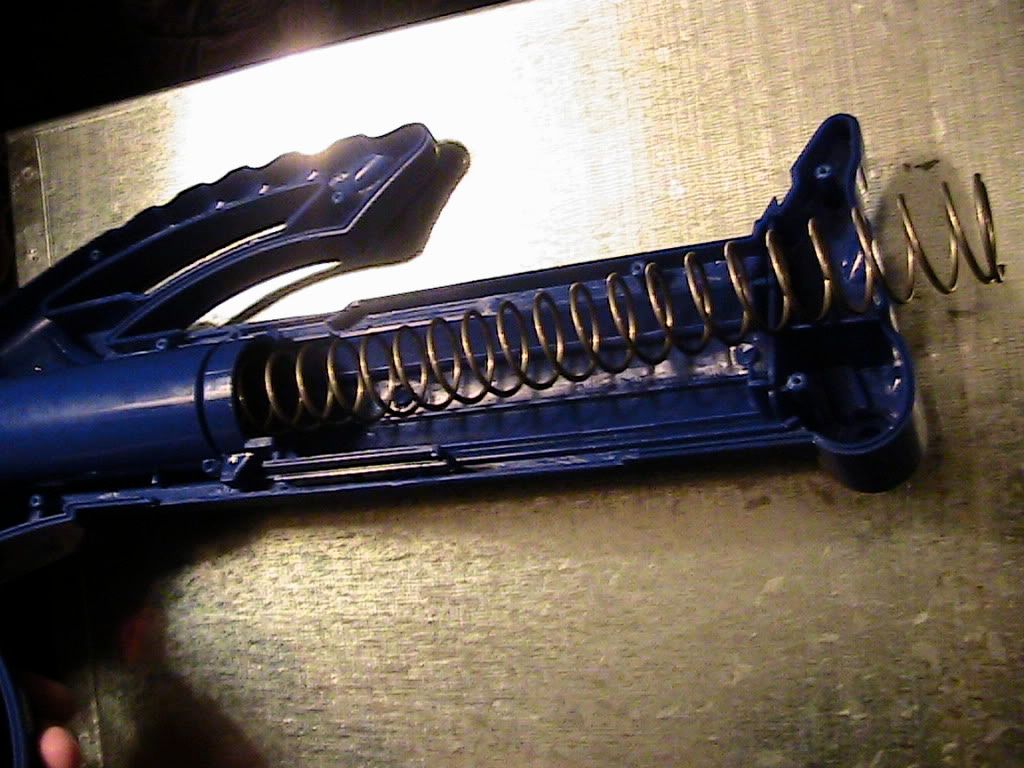 You will notice that there is nothing to guide the spring back. So as the spring is pulled back and fired, it rubs against the inner wall of the gun. This is what causes the ridiculously loud sound when priming and firing the weapon.
To fix this I used the stock lonshot barrel as a guide for the spring. (any hard tubing around 3/4in will work) Cut this piece so it is almost 4 inches long. Then glue it to the back and place the spring around it.
Next take a look at the top of the plunger shell. You will see a small hole, cover with glue.
(Its hard to see in the photo)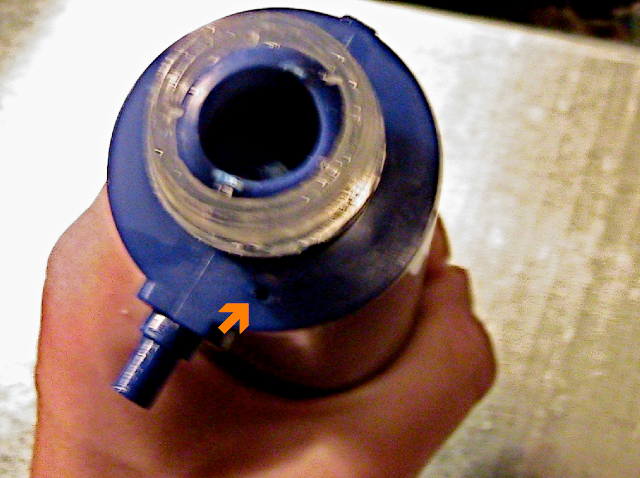 I removed the Ar's on the outside but haven't CPVC'd it yet.
I am really excited to make it shoot darts because it is so effective with the missiles.
The ranges were measured straight from the video. The last one was angled so it doesnt really count.
50'
51'
51'
47'
51'
56' (Angled one)
Edited by nerfnerd88, 20 August 2009 - 05:14 PM.