Ok. I just saw BritNerfMogul's topic about how he needed Crossbow/PAS measurements, and in the past, I have yearned to know exact dimensions of a gun before I bought them, but never could. Hours upon hours and trying to accurately scale pictures from my screen was all in vain. I never did find any of those gun comparisons that I needed.
If you see any pictures of any guns in very crappy quality, respectably (is that a word?) post and put a new one in the same format.
So, a topic for those of us looking for these. If you have any guns, in stock, or near stock/non-interfering modifications (like, don't post a minimized Nitefinder, as that's fucking pointless.) PLEASE, take a picture on a tile floor or any other area of direct comparison WHILE ALL PUMPS OR COCKING MECHS ARE EXTENDED and post in the following format:
*POSTABLE picture link in code box*
*Scale amount (e.g, 1 tile = 3 inches, etc.)*
*FULL gun name*
*Name you want credit given to*
Thanks.
I'll start off with a few of my guns.
------------------------------------------------------------------------------------------------------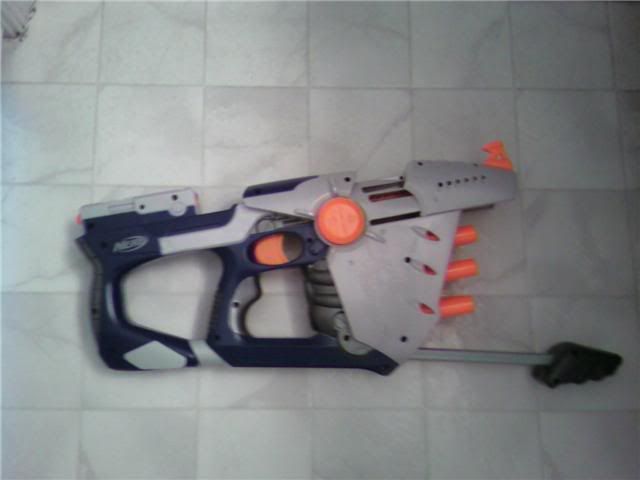 1 tile = 4.5 inches
Nerf Hornet
By: ilzot
------------------------------------------------------------------------------------------------------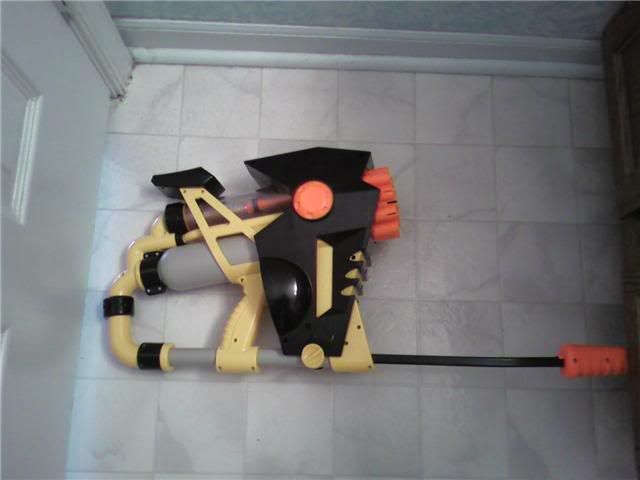 1 tile = 4.5 inches
Nerf Rapid Fire 20
By: ilzot
------------------------------------------------------------------------------------------------------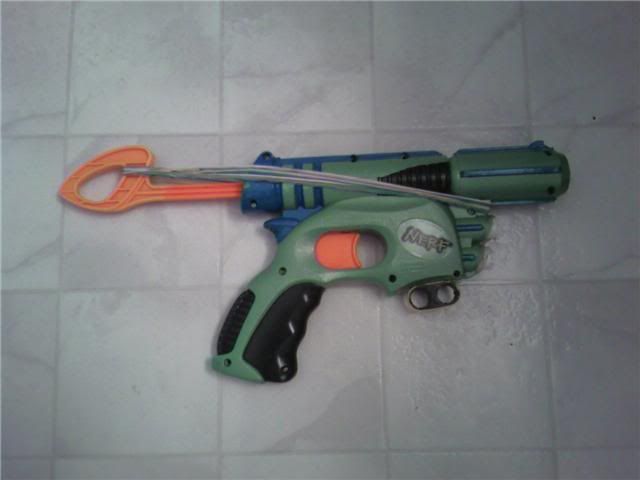 1 tile = 4.5 inches
Nerf Tech Target (Mega Style)
By: ilzot
------------------------------------------------------------------------------------------------------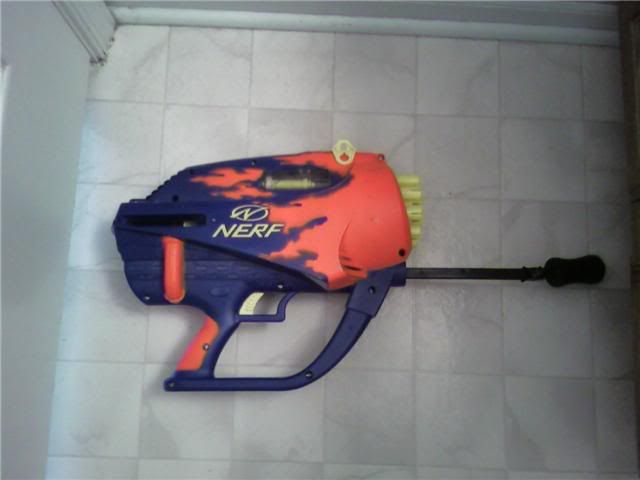 1 tile = 4.5 inches
Nerf Wildfire
By: ilzot
------------------------------------------------------------------------------------------------------