Ok guy's I'm starting a new series of very short very simple mod's that almost anyone can do.
First off here's singling a BBBB.
What you need:
A drill
1 bbbb
Let's get started,now what your going to do is drill out the orange cap so that the long black tube becomes your barrel.
Drill out this:
So it becomes this: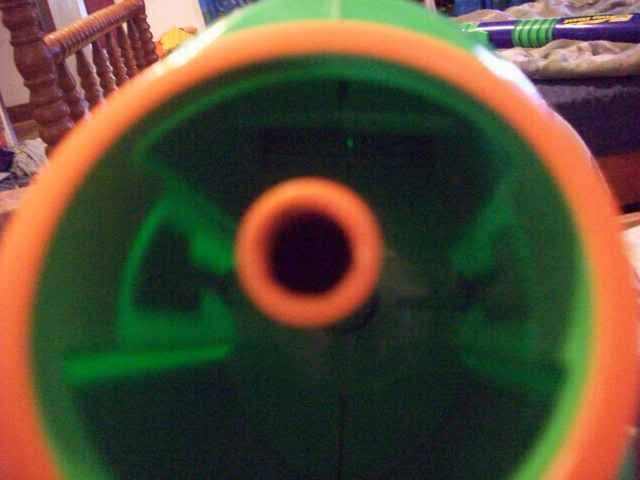 Ranges:60-70 flat but if you sawed down the barrel you could probably get to 90-100.