So I was at the Dollar Tree. I noticed that it recently got a bunch of cheap toy armor and related things. For some odd reason, I thought of making the "Robot Chestplate" into a Scimitar style sheild. Here is what I did:
Most of the inspiration for this is from
Falcon's Scimitar
In the package: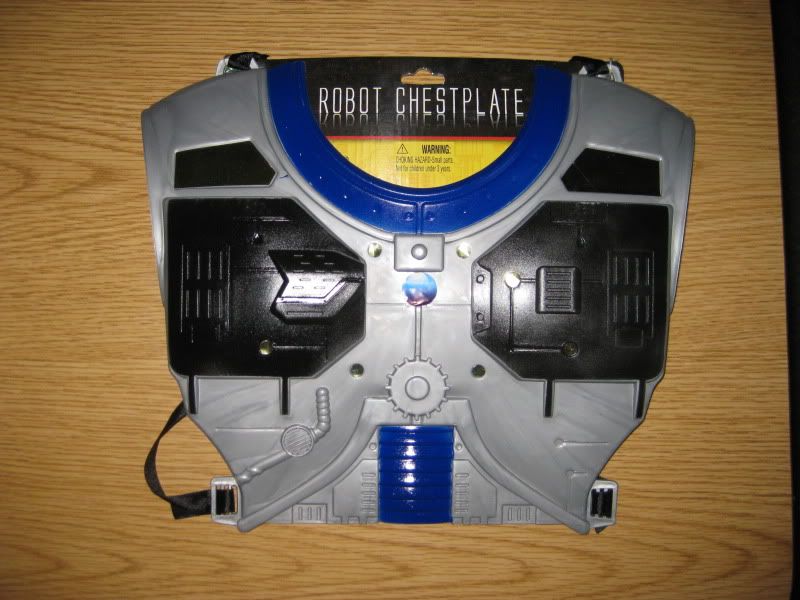 Compared to a NF.
Compared to my SadManta. And no, I did not damage the edges, that was how I got it.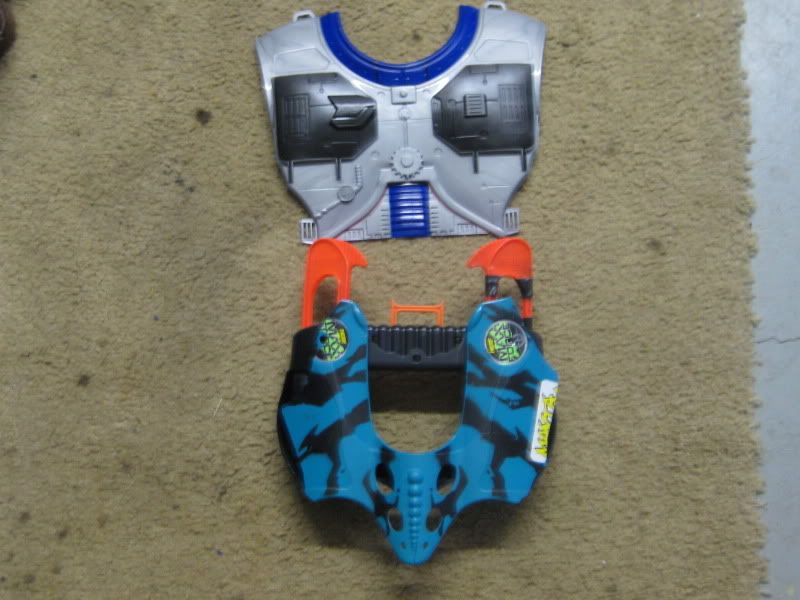 I took of the cardboard label peice, and cut off the little straps.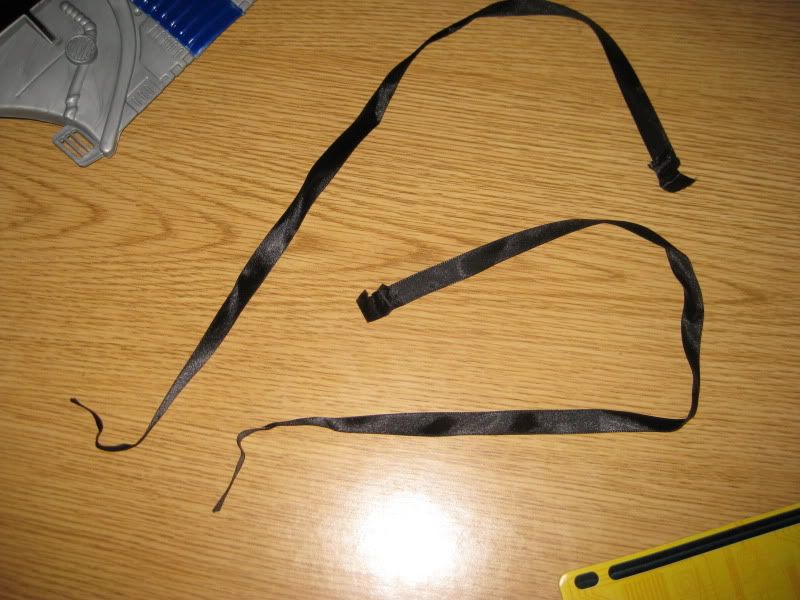 I pick/peeled off all the stickers.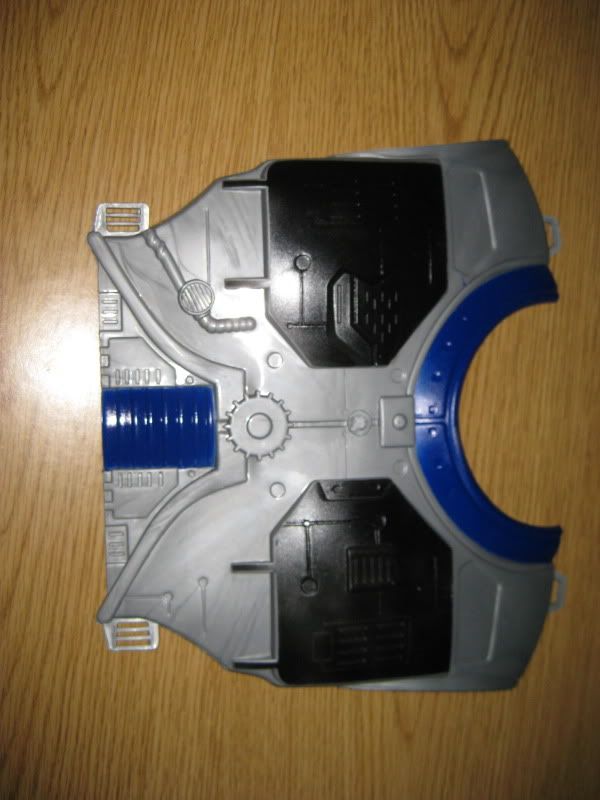 I decided to cut it down in some spots, to give it a less square shape, and to make the bending spot smaller. Here is where I marked to cut: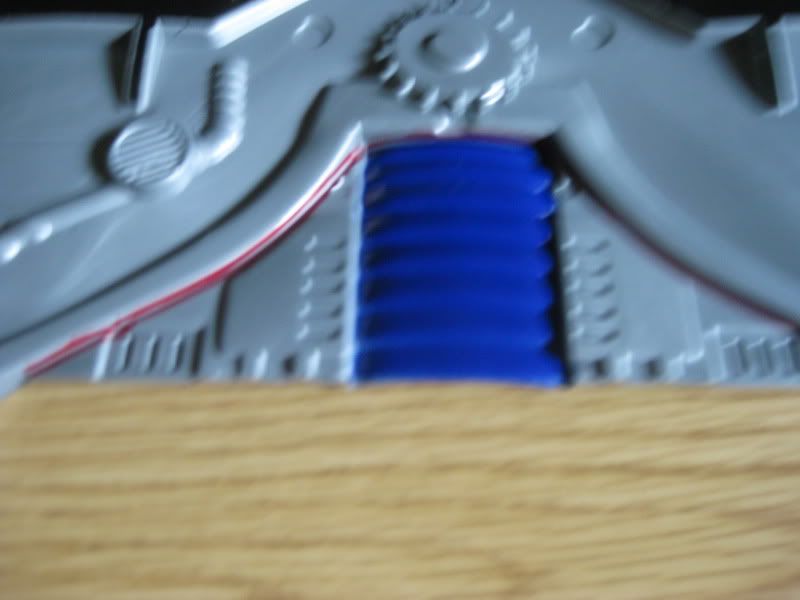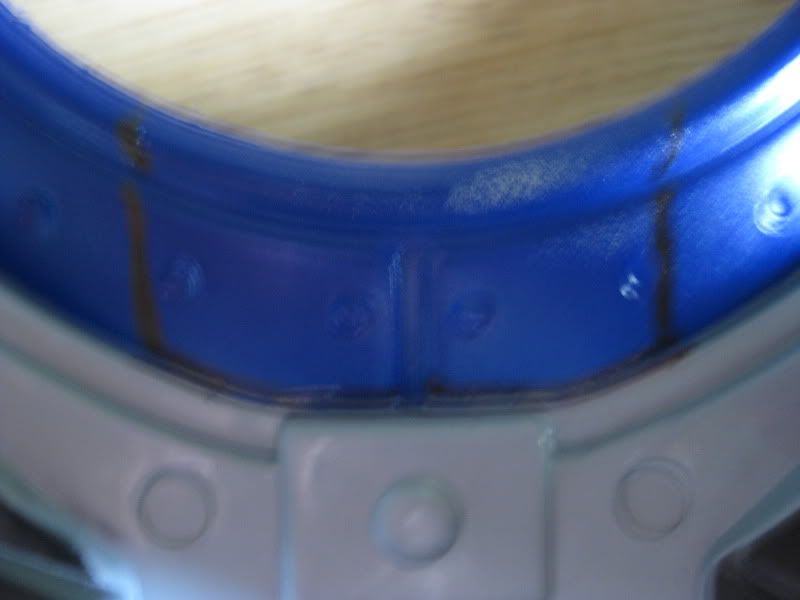 I cut them out with a dremel, and filed it down some to even it out.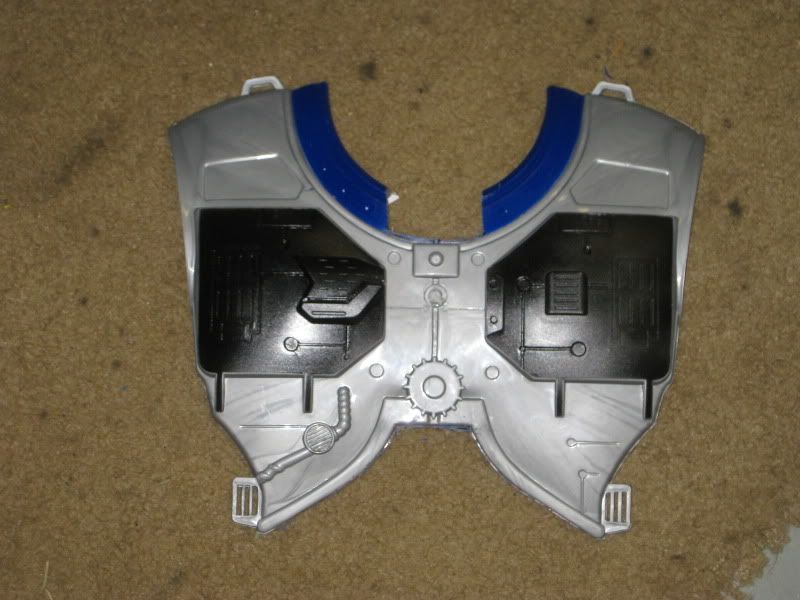 Almost there................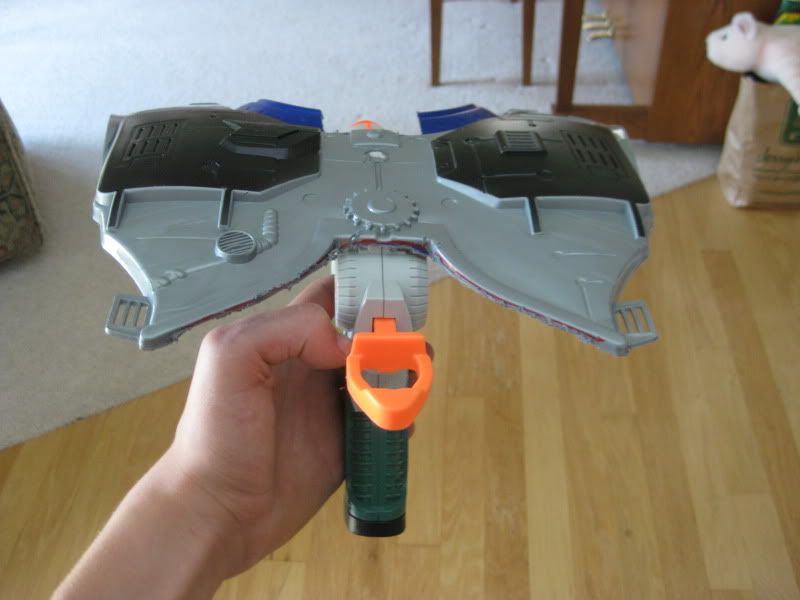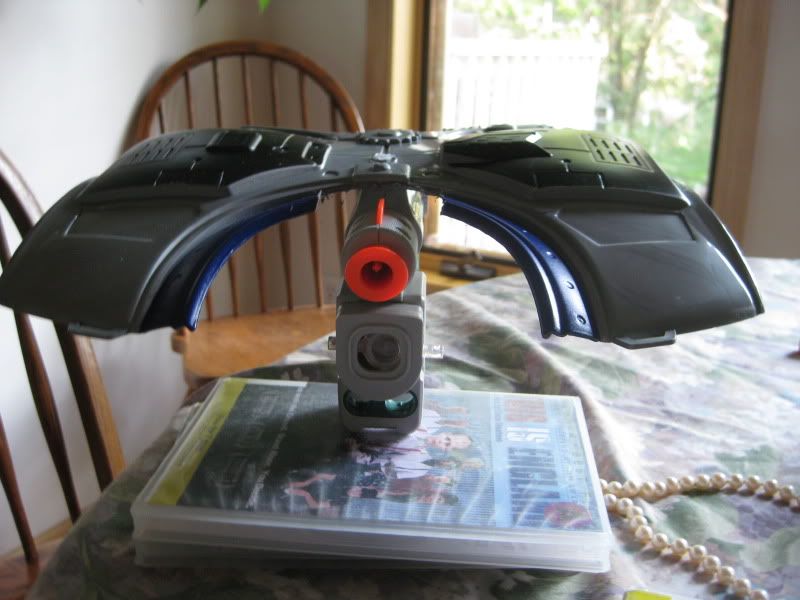 Get a hair dryer or heat gun, and go to a well ventilated area (like outside). Put the tool on maximum heat setting, and concentrate the heat on the center part.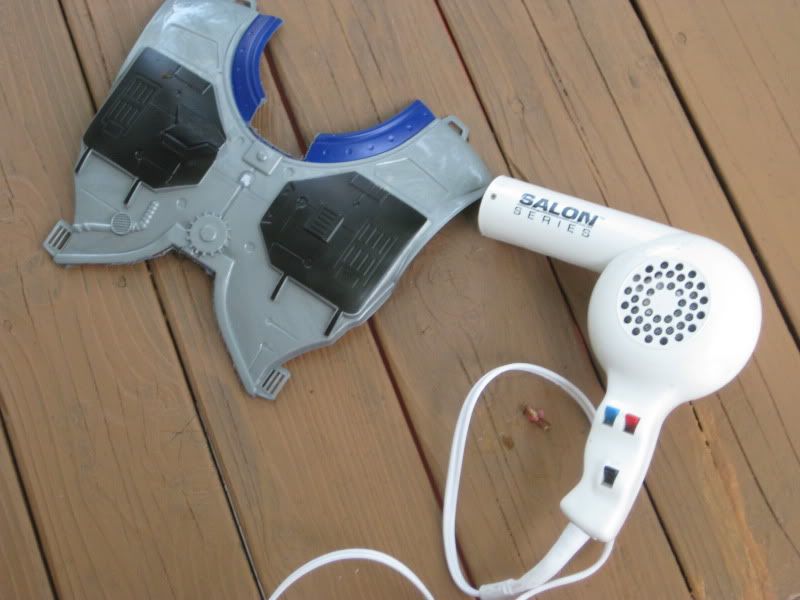 When it's heated up, hold it like this, and make sure it's all ligned up. Hold it until it cools.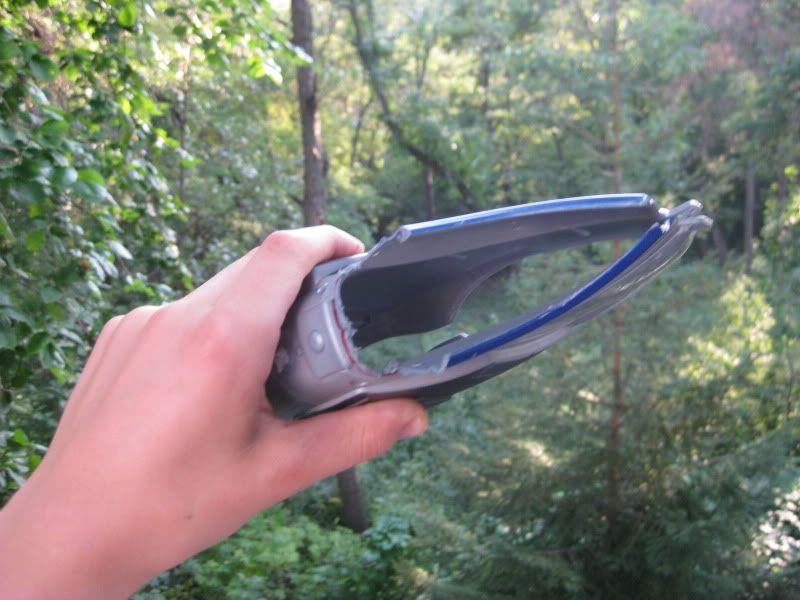 My first attempt turned out not completely bent, because I wasn't applying enough pressure.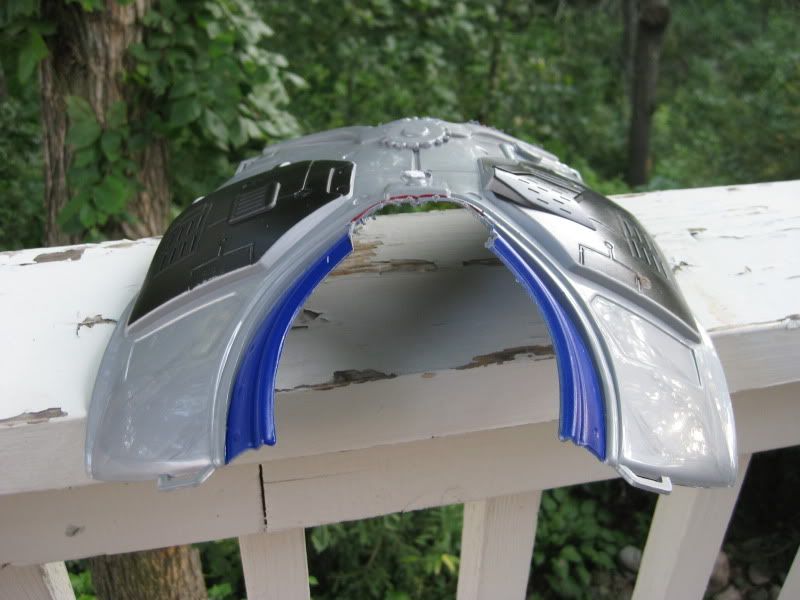 But, the slightly bent version is more like the actual manta. It went over my arm nice.
Edited by venom213, 14 August 2009 - 08:41 PM.