I just ordered a huge lot of nerf guns of off ebay, and one of the guns include was a BBBB. The previous owner had cut the heck out of the airtank, and completely cut off the pump. I managed to hot glue and e-tape everything together, but as soon as I finished that, I realised that there was no trigger! I searched all of NerfHaven for how to make a homemade trigger, but to no avail. Finally, using
Hereticorp's idea
, and a lsfg trigger I had laying around, I created this!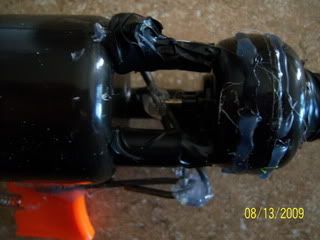 To get the trigger to fit you have to sand out the area around the trigger.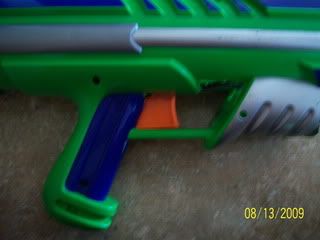 Sorry that the last pic is kind of blurry, my camera wouldn't focus.
Edited by FEARNERFER, 13 August 2009 - 02:51 PM.