First off material's:
Marshmallow blaster
1 inch pvc
Barrel material
E-tape
Tool's:
drill
What were working with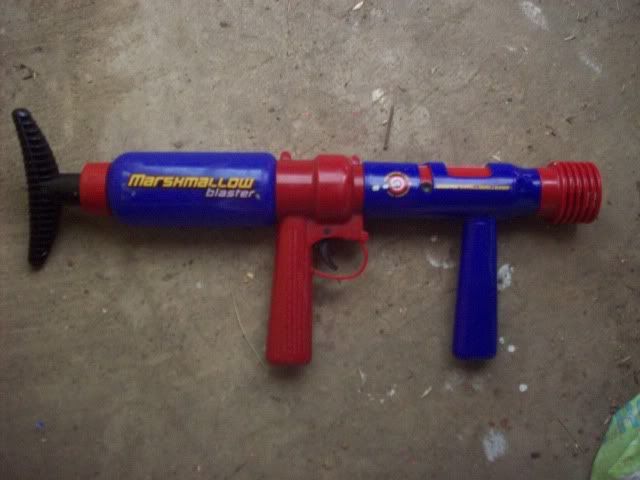 First take this piece off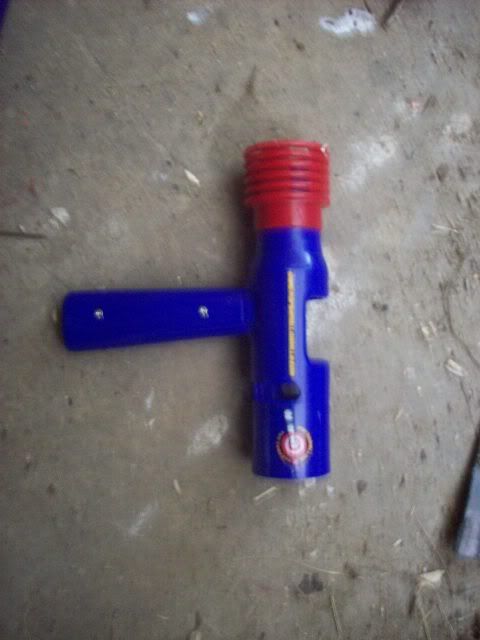 Next cut a piece of PVC off (1 inch ID) also 1 inch in length.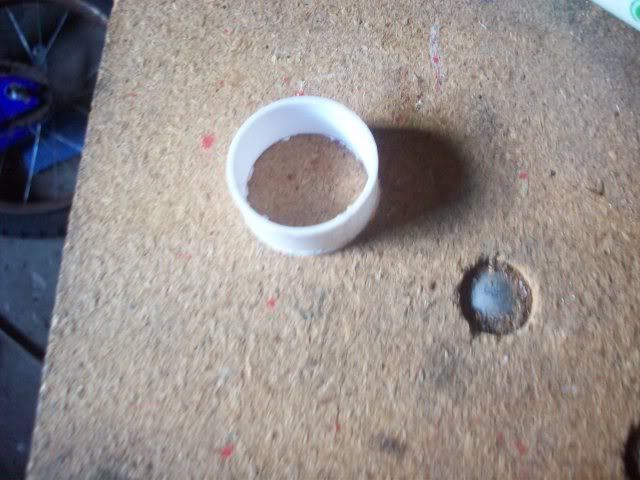 Now drill out the barrel type restrictor thing like so.
Take your barrel material if crayola drill it out if not move on.Now wrap the barrel in e-tape until the barrel fit's like this.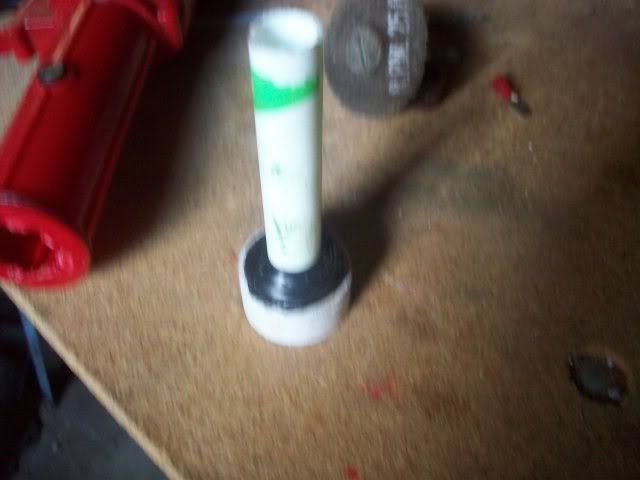 Now apply glue and glue it on like so.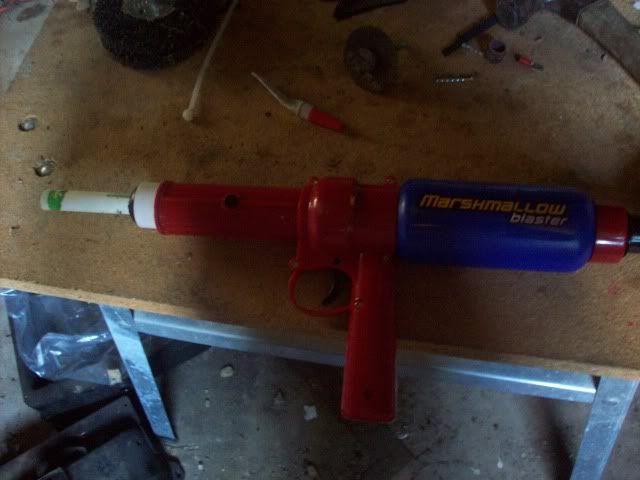 If wanted put this back on for a normal appearance.
Finished product.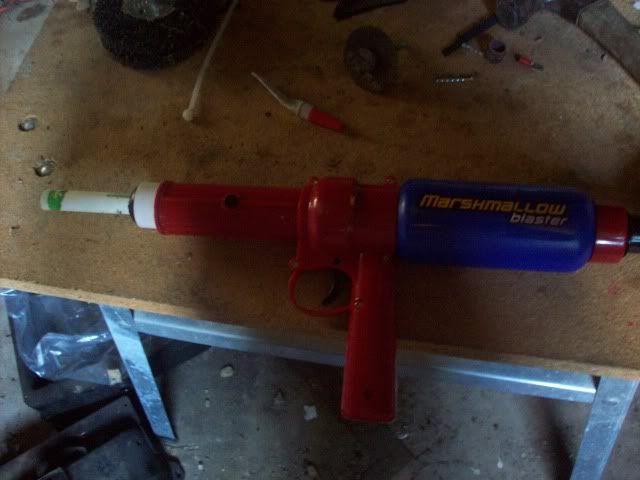 Simple yet efficient.Please post any questions and or comments?Ranges 40 foot with 50 pump's(I can pump 50 times in about 15 second's.