New Update Mod: Ok, I just did an air restrictor removal and got at least 10-15 more feet, most likely more. Range tests and further mods to come tomorrow.
UPDATE: Okay, on the right is the LS spring, on the left, the Hand Cannon. That's one beefy spring.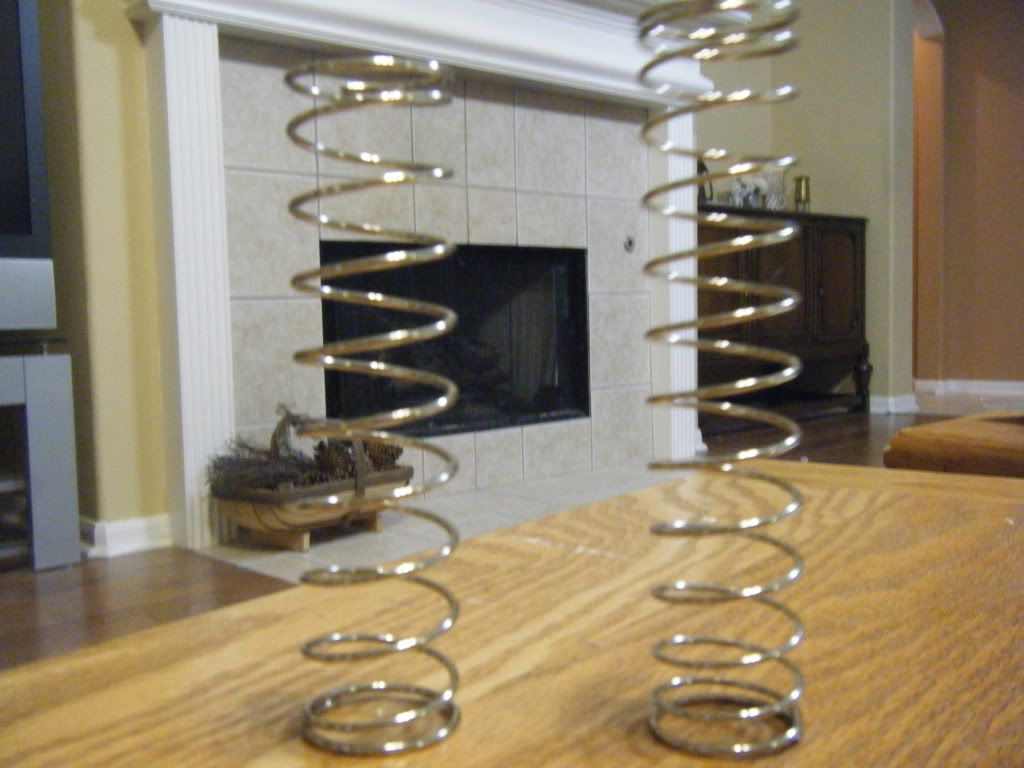 Edit: GAAAAHHH I GOT BEAT TO IT BY SO LITTLE! Ah well, I still got plenty of info on it. More to come!
Well everyone knows the new 09 Lanard guns are now available on Amazon, and lucky for me, I checked it on the day they were released and ordered one. Amazingly it got here in one day, and now I present to you, the Lanard Hand Cannon: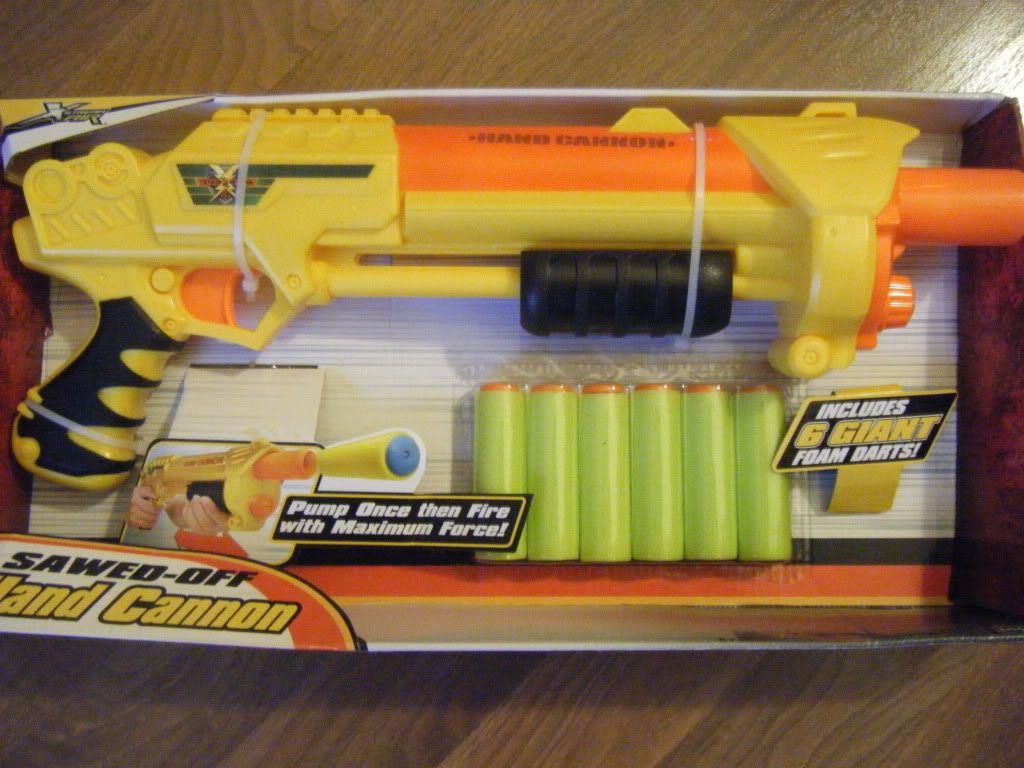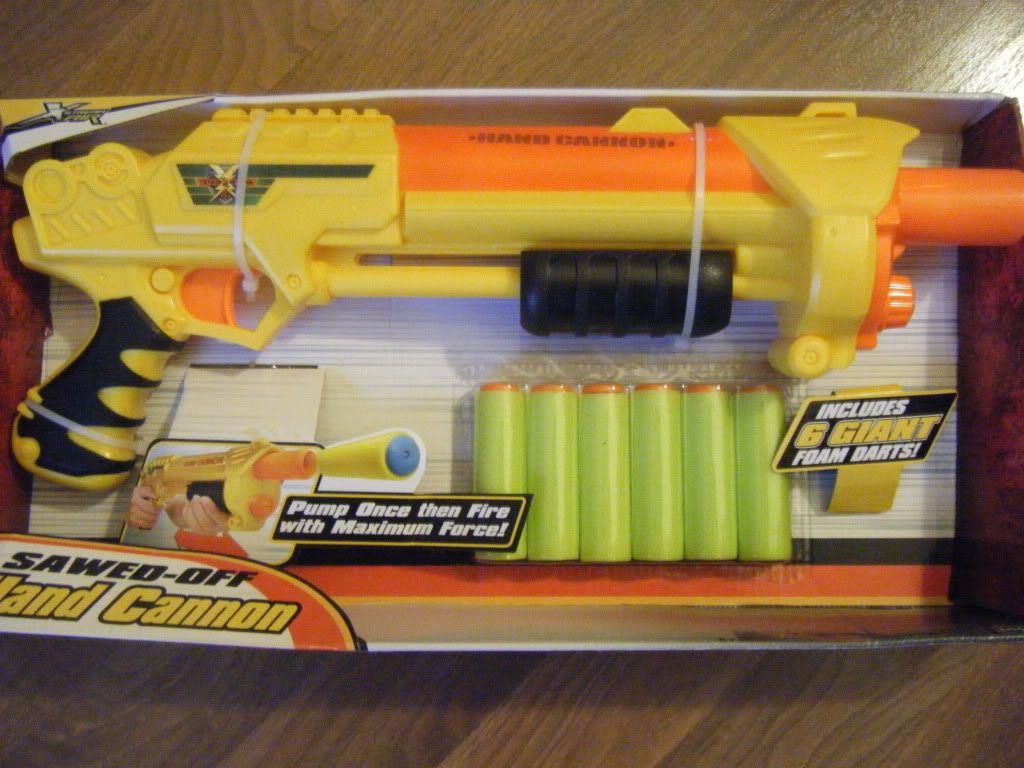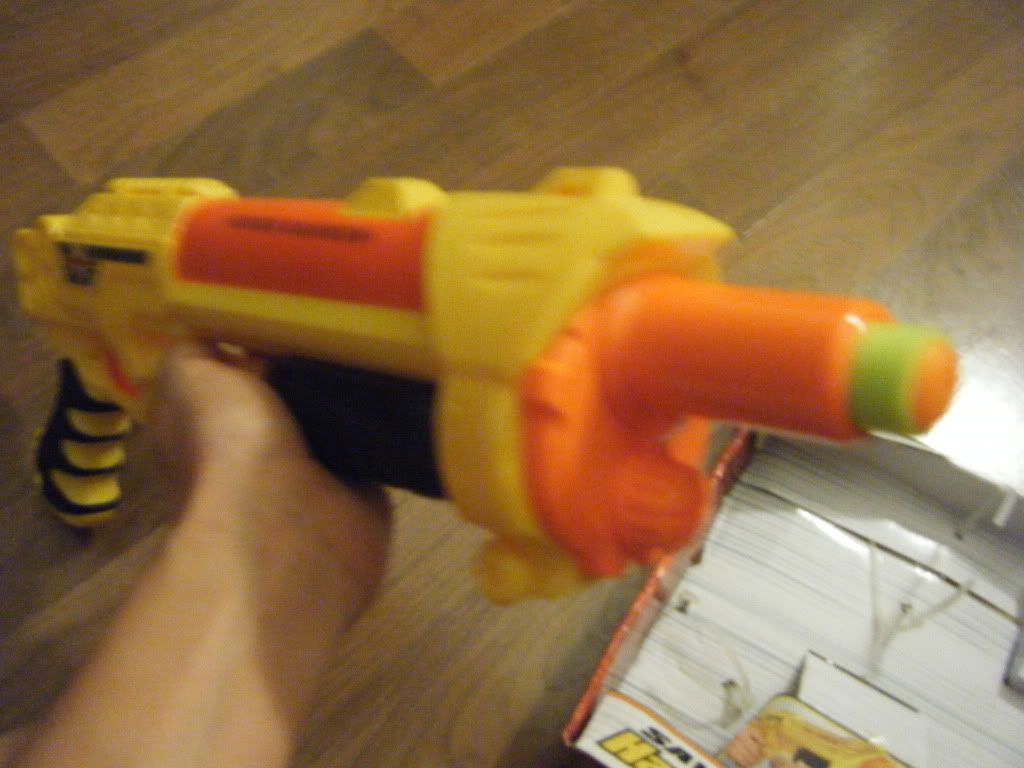 Here's out little air restrictor: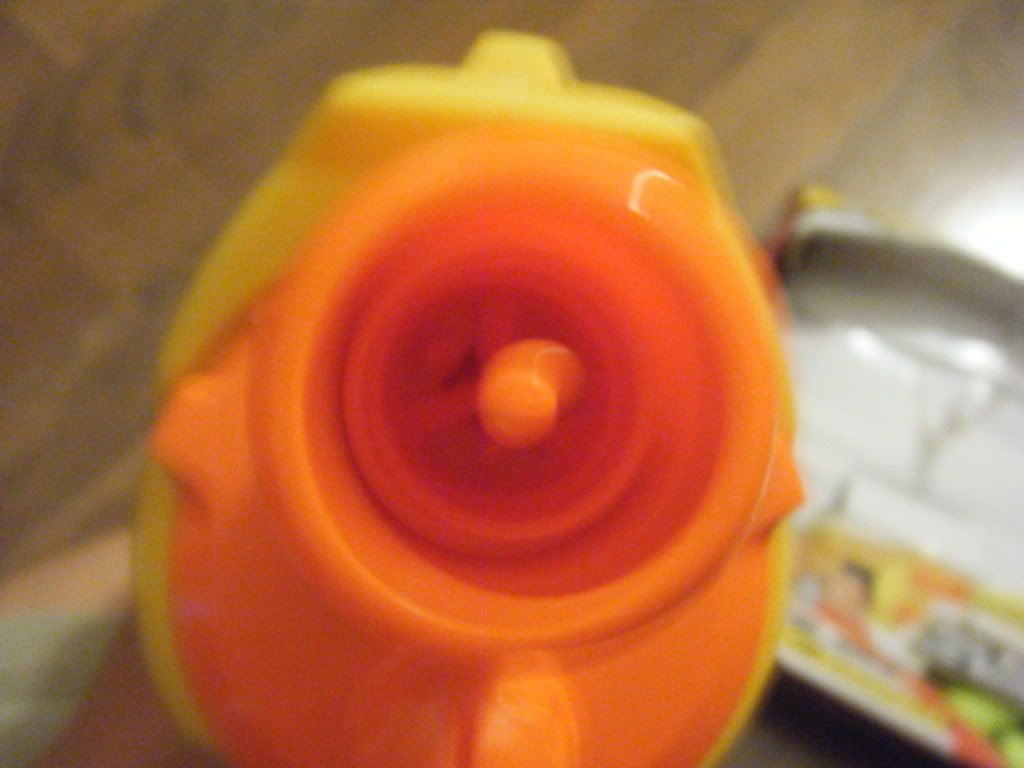 To my great surprise it actually uses megas, which are almost stefan-like, except with a plastic dome. The plastic dome, though, is basically just like other darts, with a rod glued to the inside of the dart holding it in.
As for ranges, it seems to consistently get around 20'. It's okay, but then, it does fire megas, and it's completely unmodded. I can see a lot of power going into this.
Then the next thing that got me was the priming mechanism. When I pull it back it made this strange almost cracking noise, which I soon found out to be a power control. You can pull it back to certain amounts to control the power. Though, if you only pull it back to the first or second notch, it wont even get the dart out, but it's still a cool feature to it. If this thing can get into very high ranges, you'll be able to have control over say if you want to shoot 40 feet, or 70 feet. I'm gonna see, after I've modded it, if I can mark the different ranges on the pumping bar to basically be a speedometer for ranges.
And the last thing I noticed was the back. You might have noticed another Lanard gun looks just like it on Amazon, except it has a stock and a turret firing three darts at a time. On the back of this one is a spot that looks like where you can attach a stock, so it may be compatible with the two guns:
I'll soon be opening it up to give internal pics.
And sorry for the outrageous picture sizes, photobucket has serious issues with resizing.
Edited by Darken, 23 July 2009 - 10:06 PM.