Some Raiders arrived in South Australia (prematurely) and I managed to bag 2 on Friday. They are rather pricey in Aus ($74.99) But I thought what they hell, I wanted that clip bad. From chatting with the Toyworld staff it seems they weren't meant to be released till late September/October and that this was minor mistake or something on Hasbro's behalf.
Who cares really? lets get on with it...
I took some footage of the gun, assembly etc and will be making a few vids, the first, a general review, is up
now
soon
on youtube. I hope you find it a step up from the regular "13 yr old with a webcam" affair.

EDIT: YOUTUBE VID UP...
LINK
Overall it's a decent gun, as we've all agreed on it is virtually a Recon mounted sideways. The grips and the pump action feel very sturdy, as does the stock (surprisingly), because of the 'slam fire' mode the trigger pull is quite long but, eh so what? is anybody with this gun going to be looking for, or be able to utilise, that kind of precision?
The stock has 4 settings
1 - midget
2- 1/2 midget
3- 1/4 midget
4 - Semi-normal size person
but I guess we should all remember the actual target age of these guns (pretty sure its not 6' 3" 20y/o ,males...
)
The gun is a toy.. but the clip is it and a bit. Seriously.. hats off to Hasbro, it has worked flawlessly for me and it feels nice and solid. By they time you're halfway through the clip you feel as though it should be empty, simply because you're not used to this many darts in a longshot!
As Ice has put up videos and pics already I realise I'm not breaking any ground here, but I think mine might be a bit nicer quality. I plan to put up a vid with opening/assembly footage and a short vid on the clip.. rather than roll it all into one horrendously long video.
oh also.. I HAVE ONE FOR SALE... yup you heard right, I'll post a link to the ebay auction in a trading thread, if someone is willing to pay a ridiculous amount for it (like ICE did) then I guess you can PM me but I wont hold my breath and it'll be on EBAY in 2 or so days probably (with a reasonable starting bid). I WILL POST WORLDWIDE.
0k enough whoring PHOTO TIME (Images are 1024 x 786 (17" Monitor standard) if this is to big let me know)
First a few of the box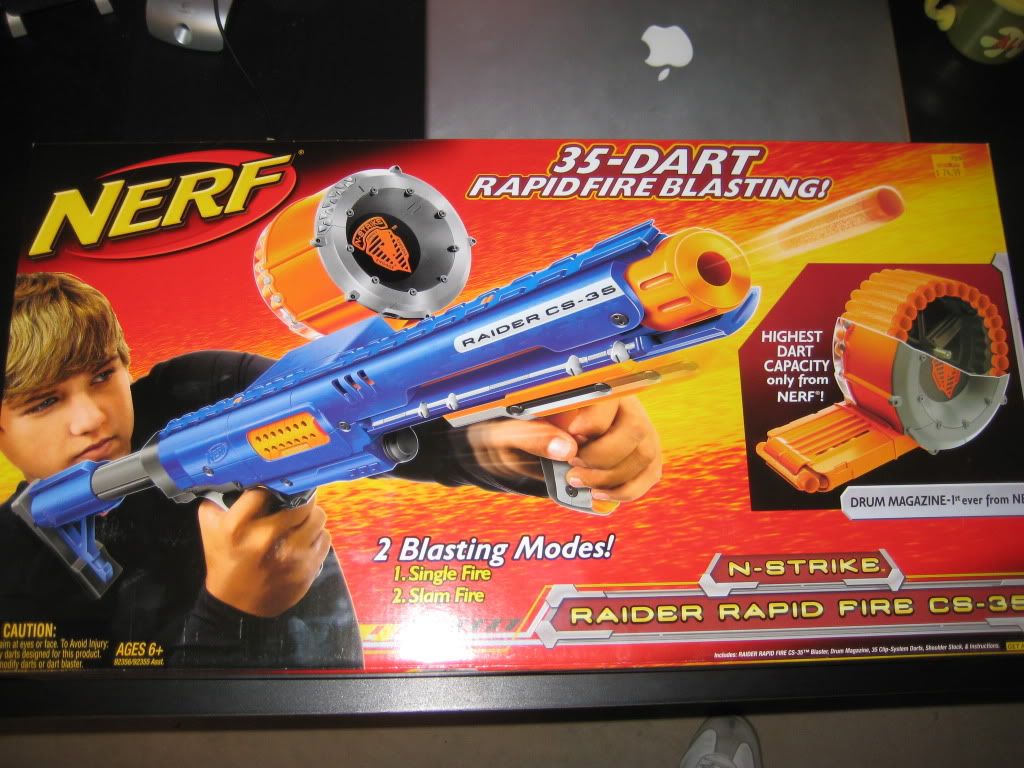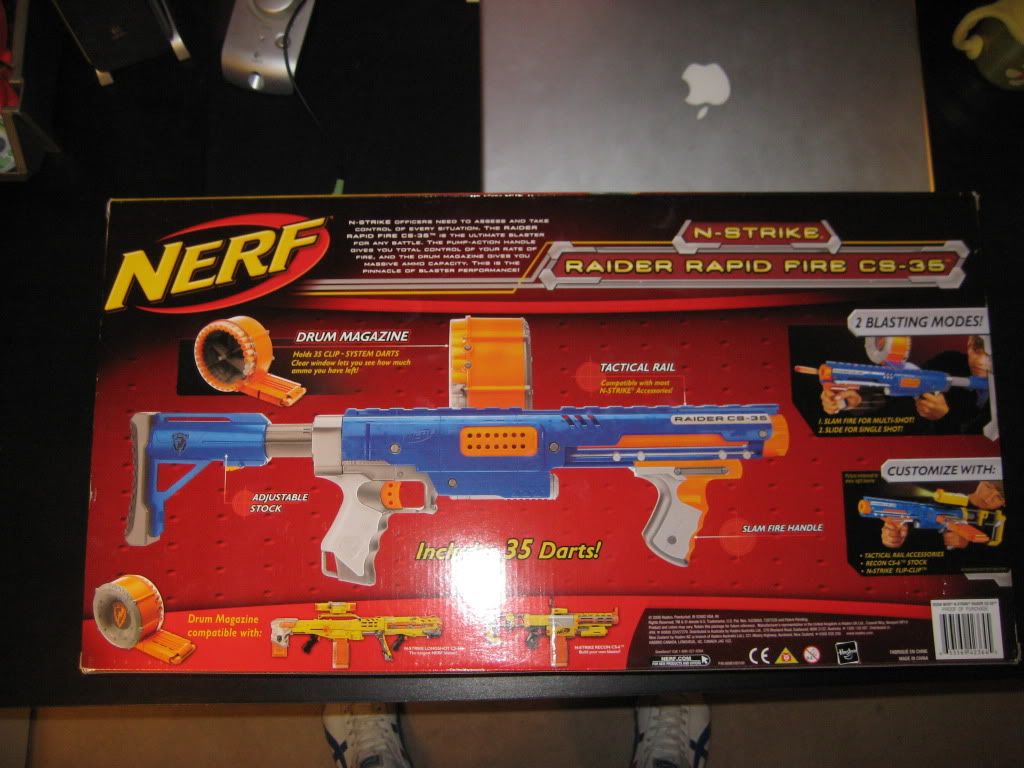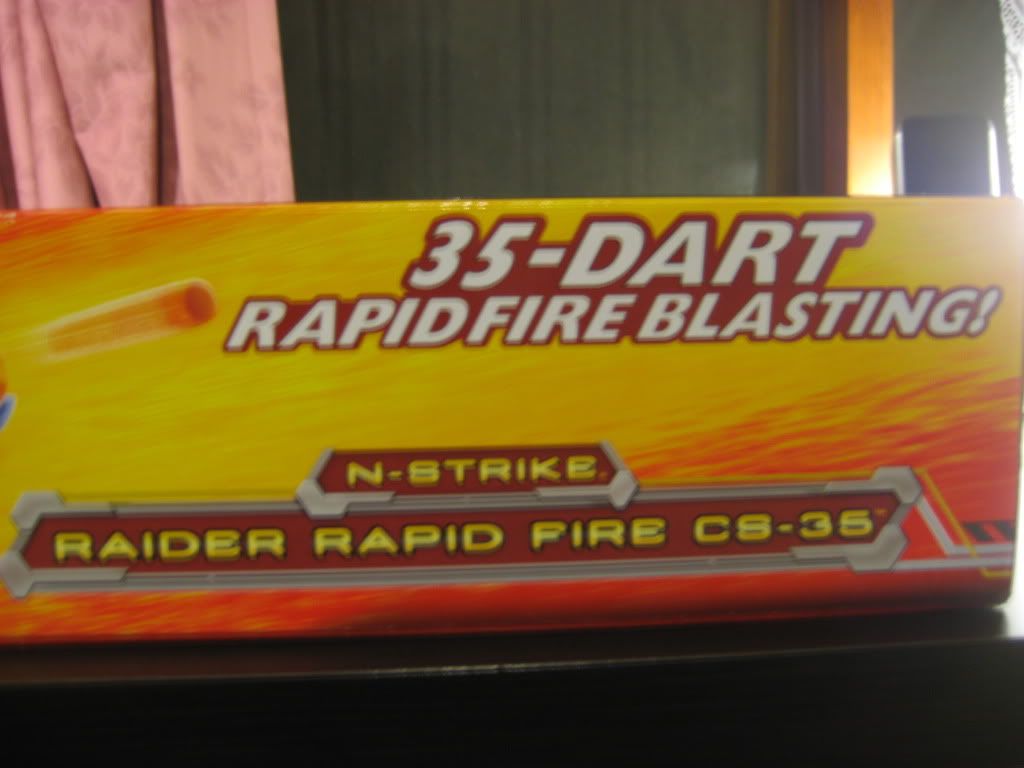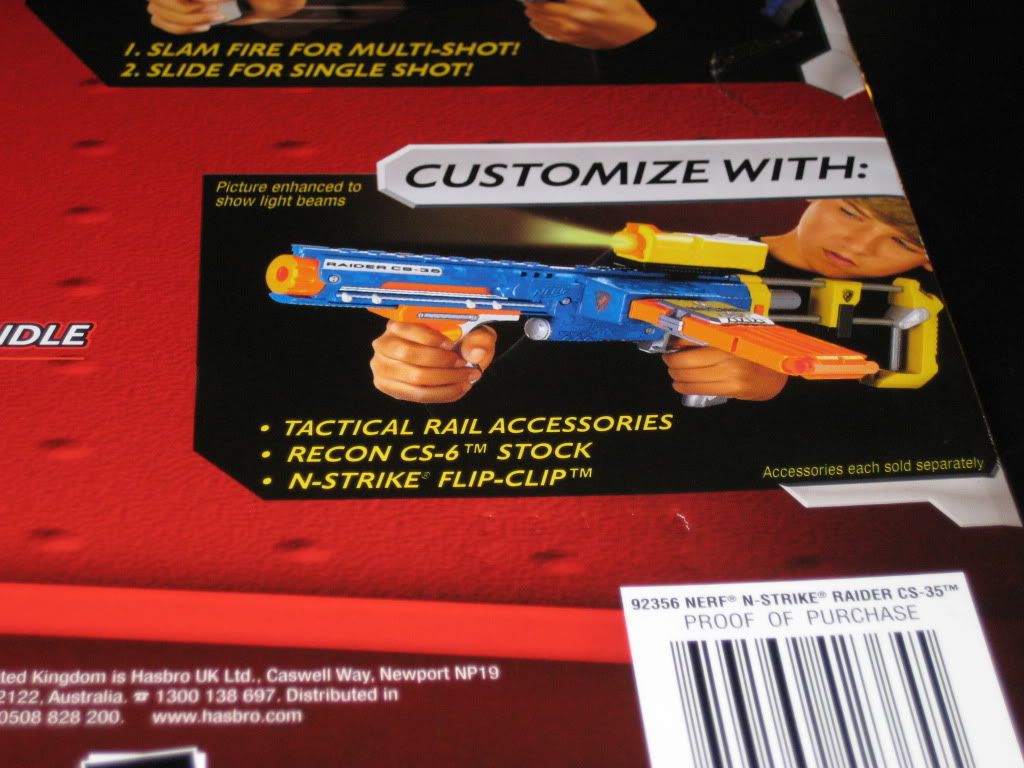 Don't get excited leftys it's a mirrored image from the front of the box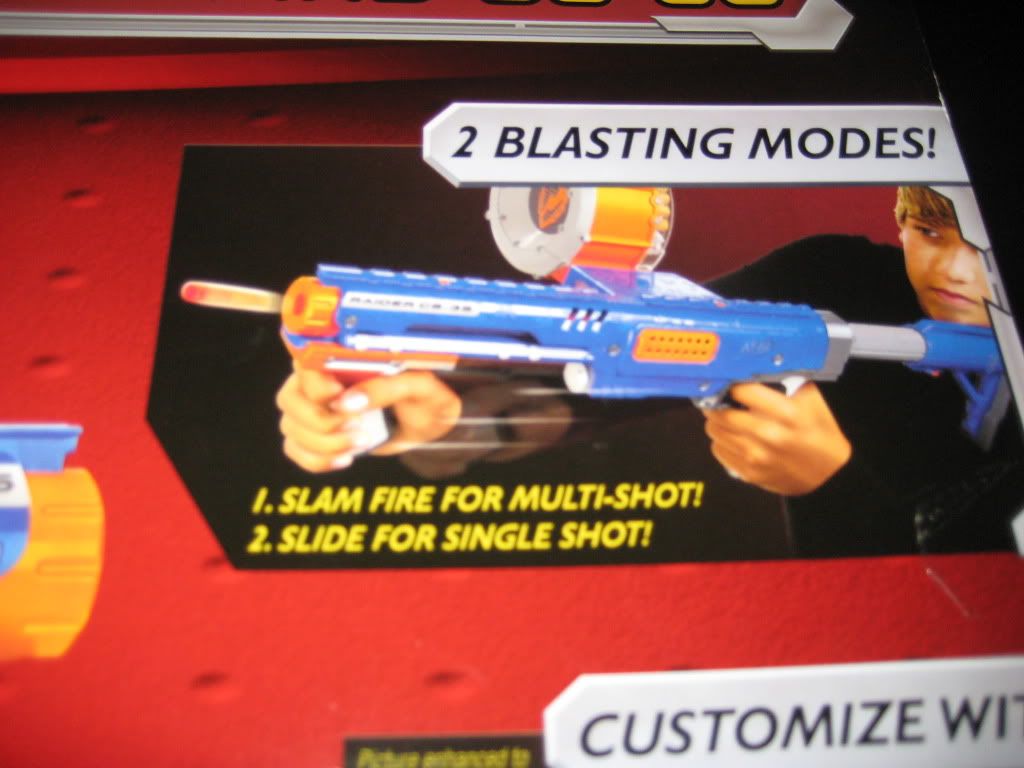 Bust it open and you're greeted with this sight
Given that there are already a lot of photos floating around I'll just post a few ones I deem at least 'vaguely interesting'
A close up of the digi cam... it's so effective you almost can't see it
The much anticipated dead space in the stock, which people are already planning spring additions for...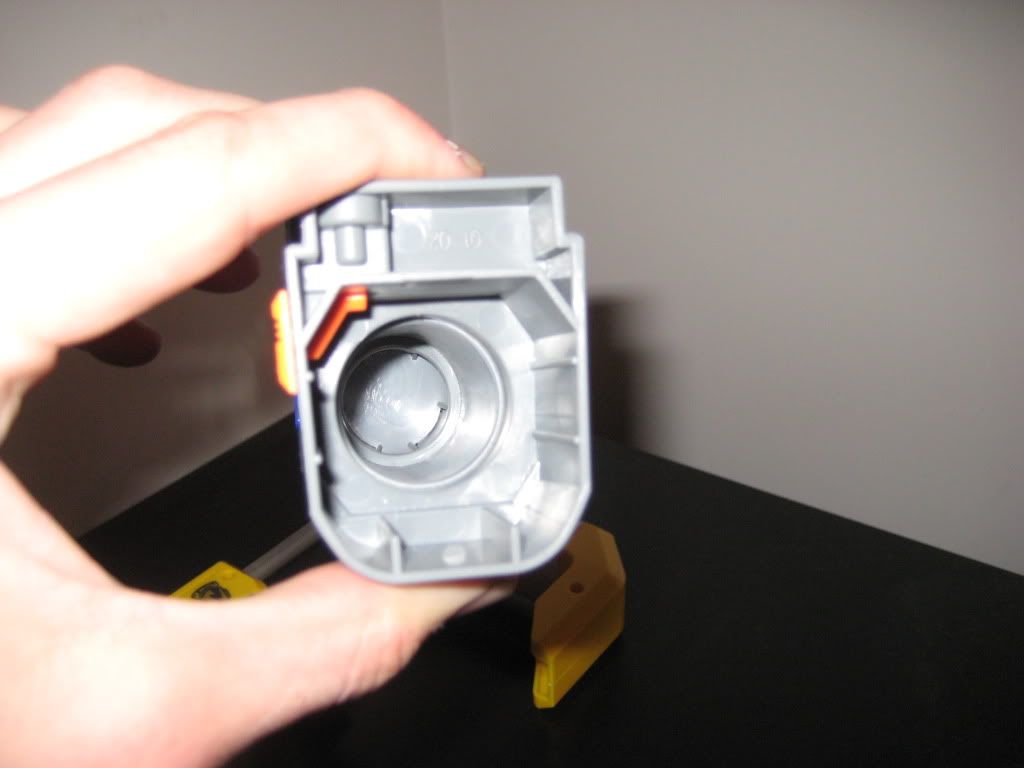 A layout showing all the compatible accessories I had.. for the ultra 'Tacticool' look.....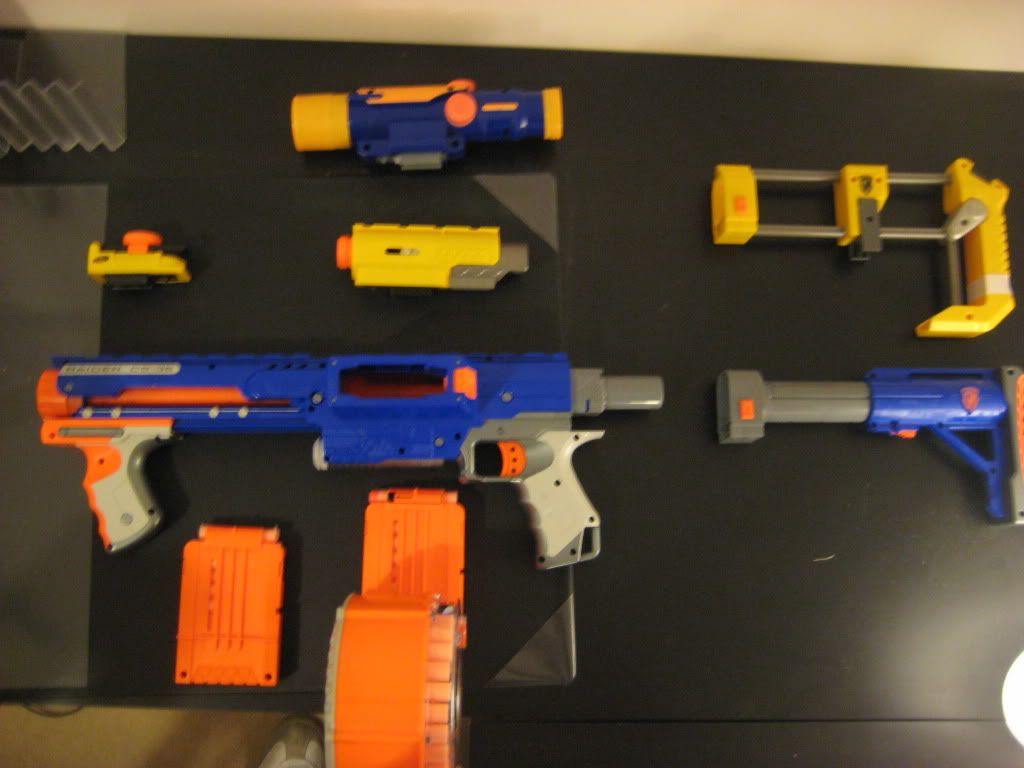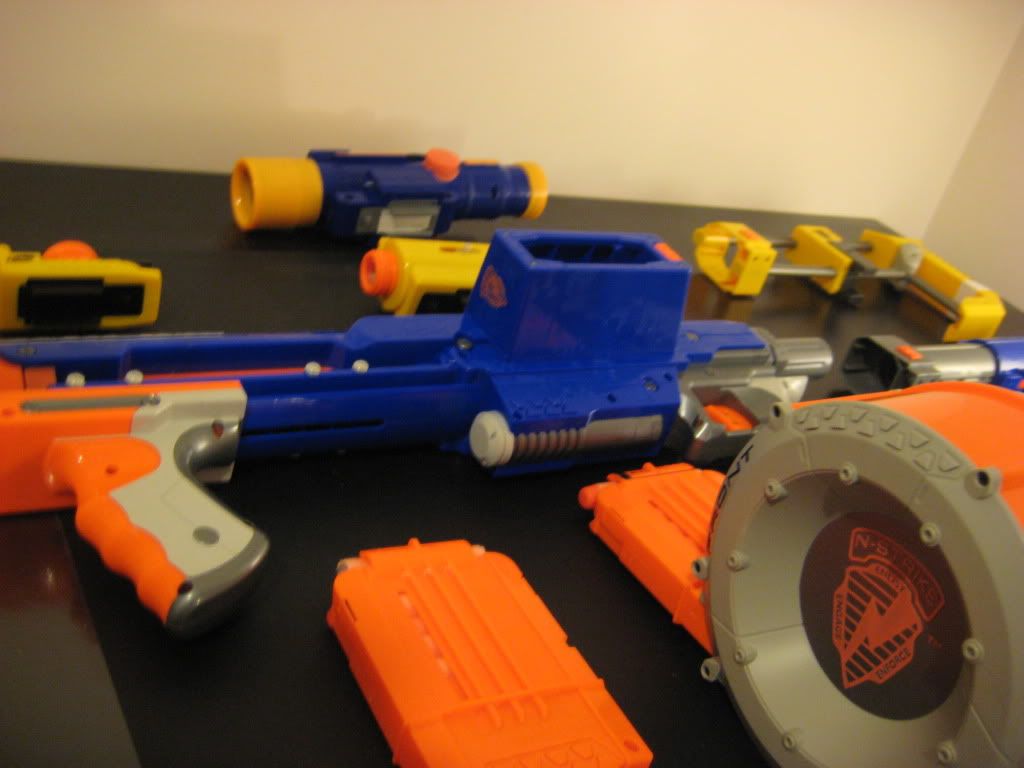 And finally a few semi-'arty' shots... not sure if they're useful but you know... they look nice....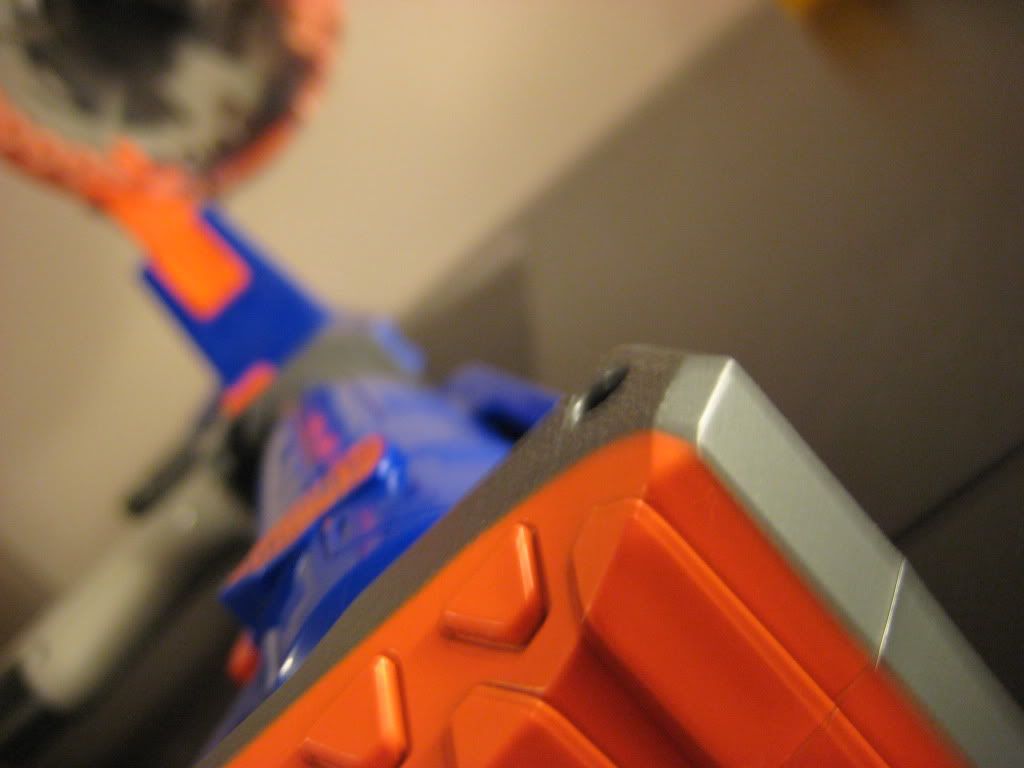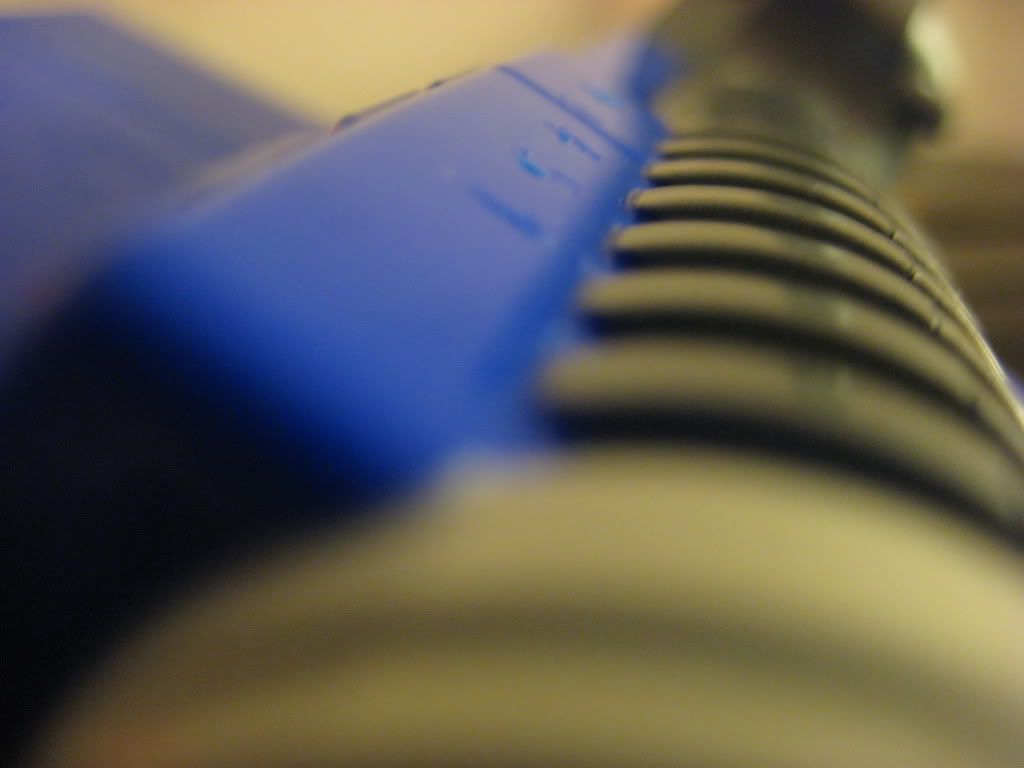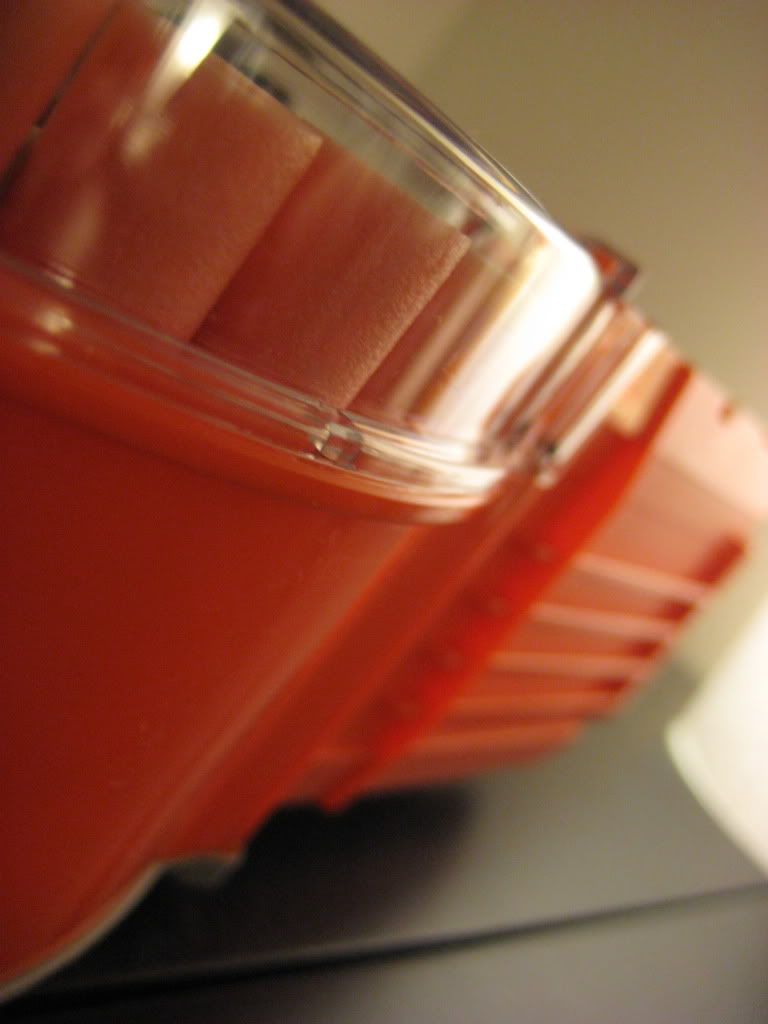 OK so thats me done... hope you enjoy. I'll edit in the link to the youtube video when it finally finishes loading, and for the love of god NO-ONE QUOTE THIS ENTIRE POST, it would just be cruel....
Aj
Edited by -Aj-, 19 July 2009 - 04:17 PM.