So I went shopping for the first time in a little while today. I went to Goodwill as usual, got some meh blasters, but what I found at other stores interested me the most.
I got this pump here for $1 at Target. It was in the cheap section at the front of the store.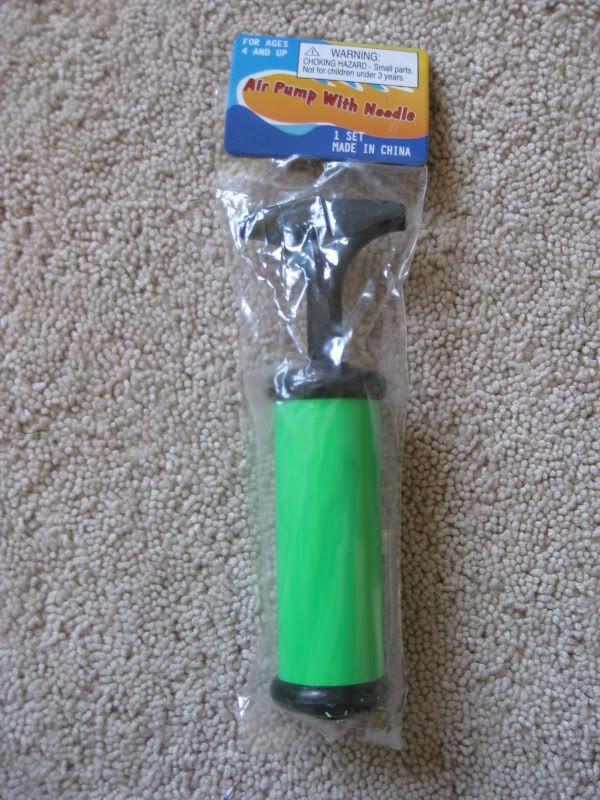 Here it is compared to a cut open SGSL pump, a 3k pump, and a cut open Big Salvo pump.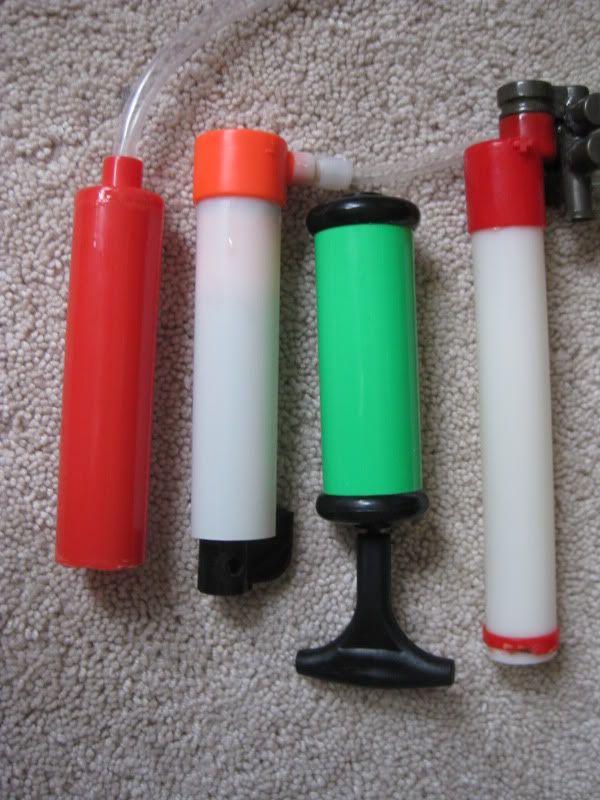 The pump stroke is pretty close to the length of a Streamline dart.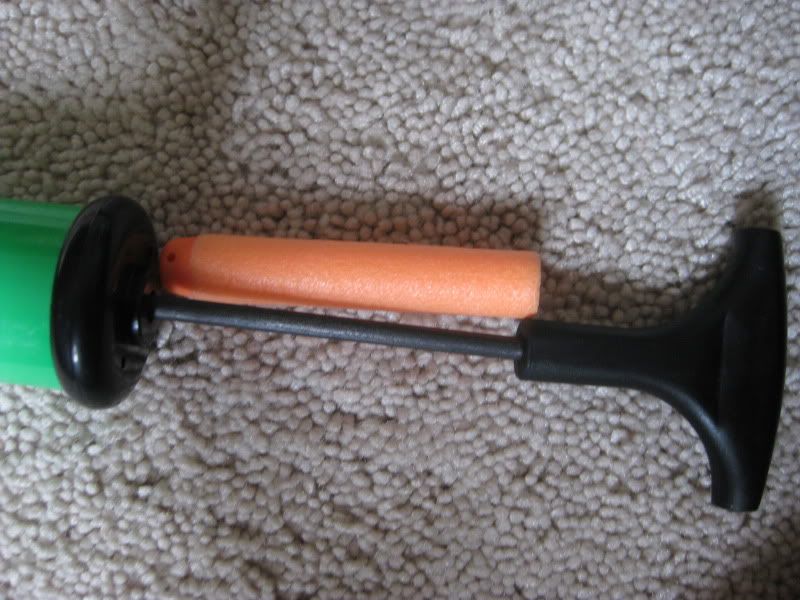 Compared to a 3k pump in, and extended.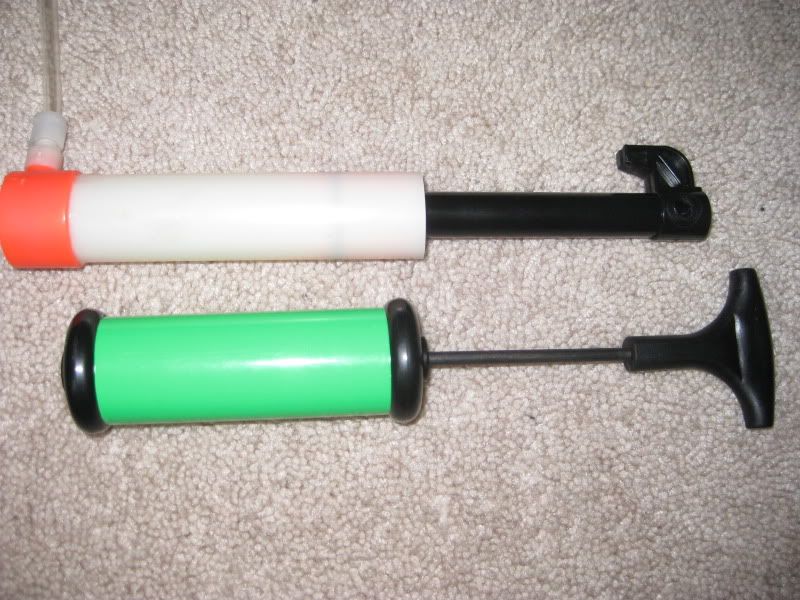 I found it nests very well in 1 1/2" PVC.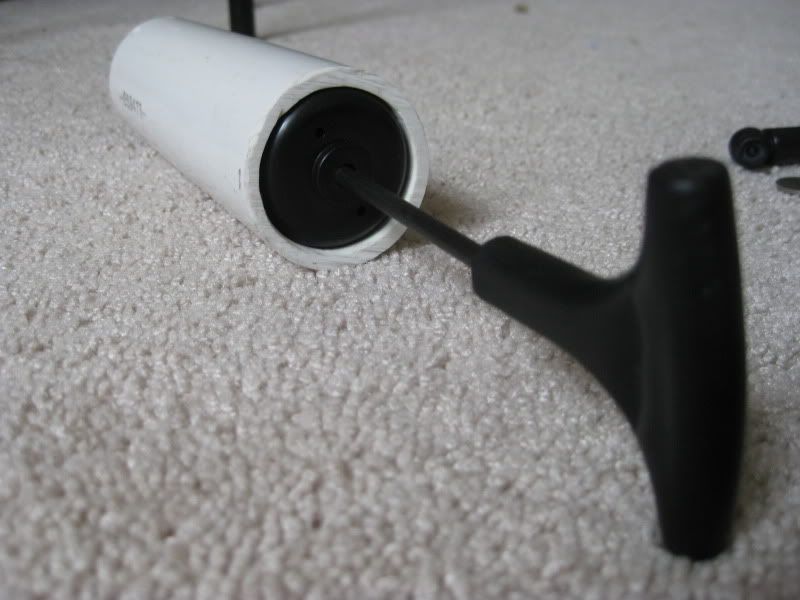 Overall, I think this has a lot of potential. The volume is somewhere around that of a Big Salvo pump or 3k pump. I have used larger versions of pumps like this on Nerf Blasters in the past, so I know that connecting tubing to it is pretty easy. All I had to do was Goop in the tubing in to the hole that the needle threads into. The pump has a built in check valve too.
This is the second item of interest that I found, a Pressure Guage. I got it at Dollar Tree for, an obvious $1.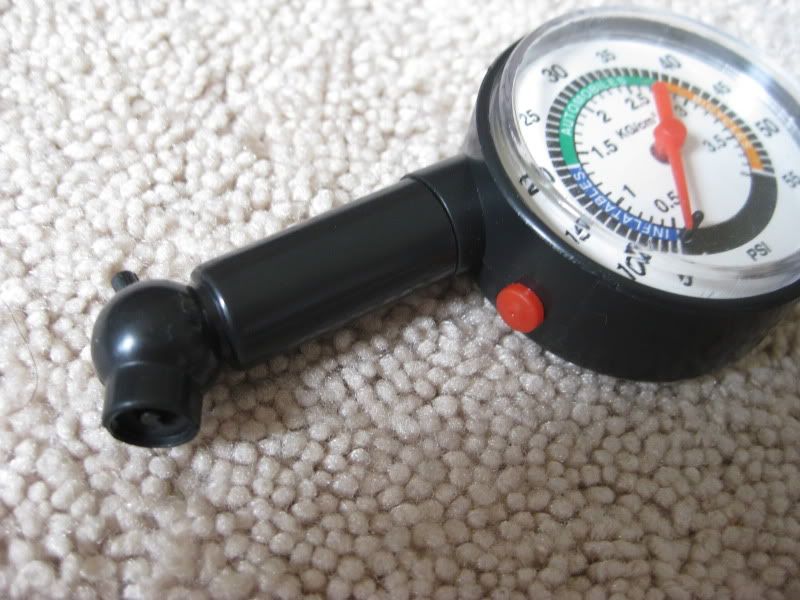 It is not much larger than a Titan pressure Guage.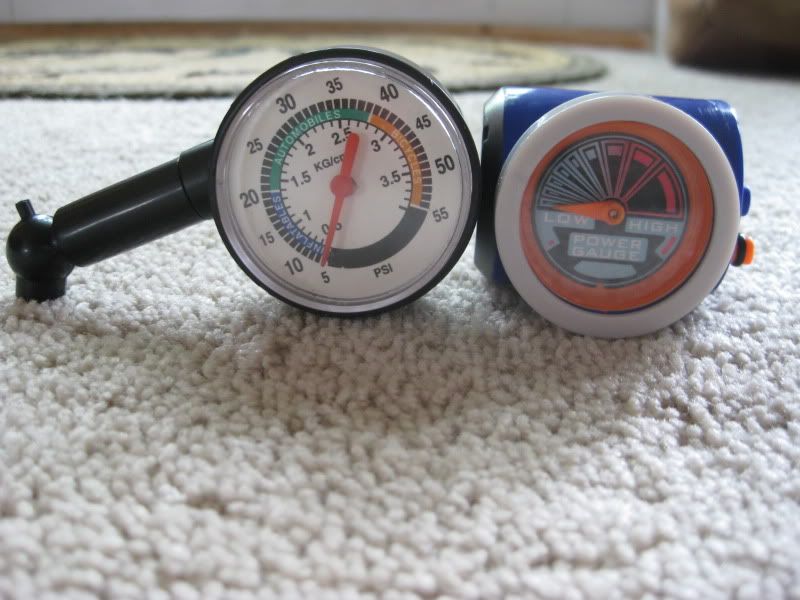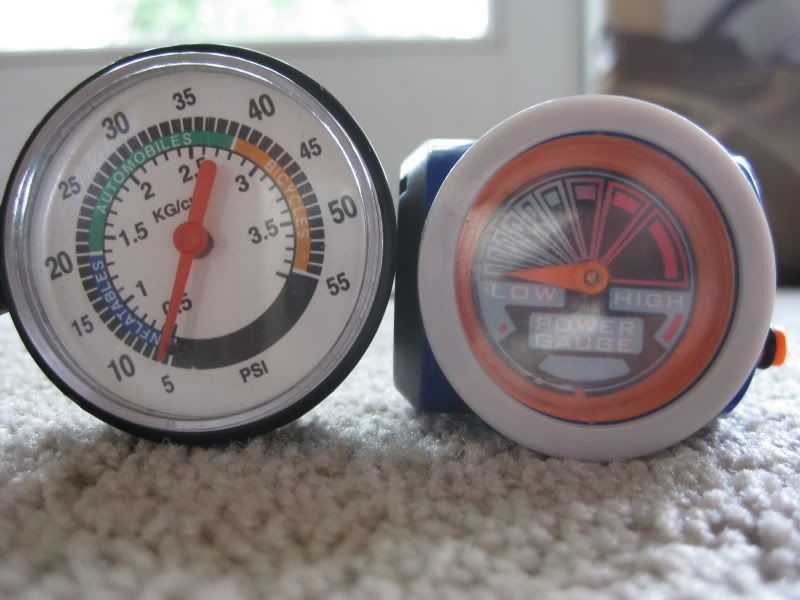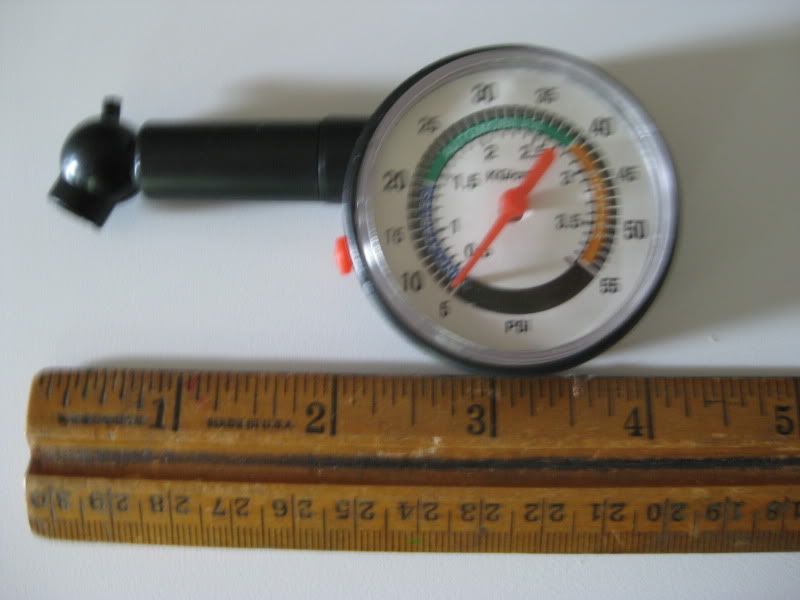 So, my first thoughts were: Does it work? Can I adapt it to nerf? Well, I think the video I made proves that yes is the answer to both of those questions. I also found that the red button zeros out the Guage. I'm probably going to glue down the red button so that the guage always shows the current pressure, and I won't have to worry about zeroing it.
TEST VIDEO
Edited by venom213, 09 July 2009 - 06:17 PM.