Alright so I dont like the ds when it uses those pesky shells so you know right now go into your garage and throw them all away right now heh thats you too
. okay now to the mod. Oh and I forgot to tell yu this mod is very simple.
Materials
barrels type of your choice
dremel/copy saw/saw
hands
brain
okay now to the mod first open the ds
next take all the crap out except this stuff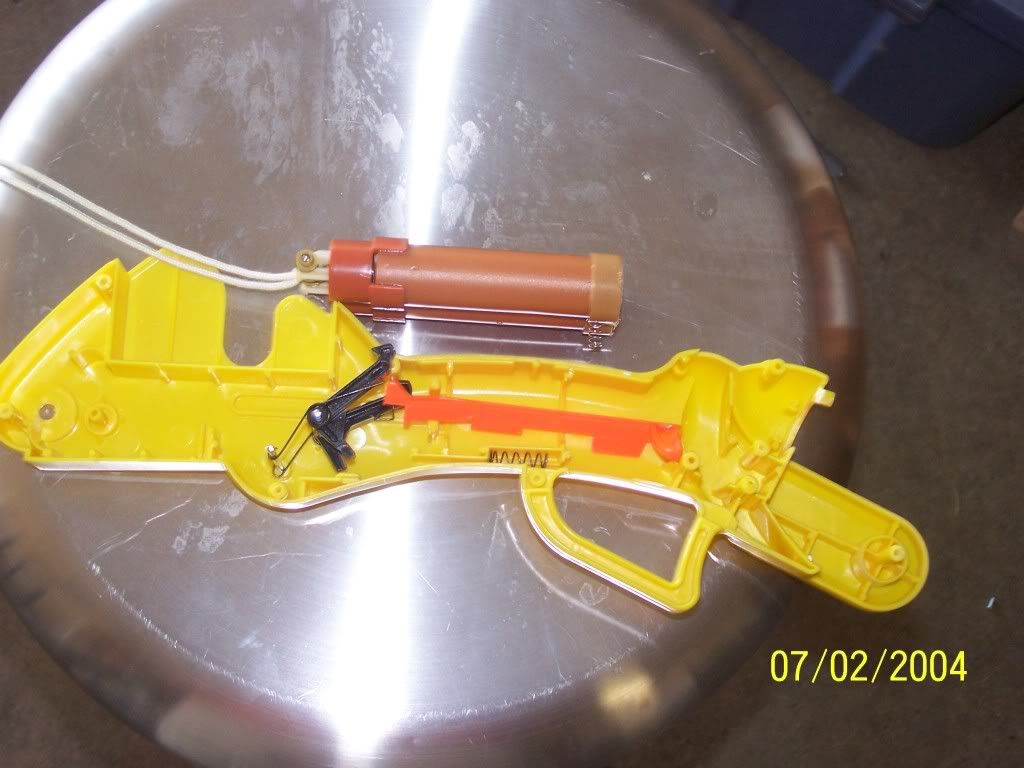 basically trigger, plunger assembly, catch, and string
next take your plunger assembly thingy and cut off all the vinal crap then cut the nub off the plunger tubes.
then just to make sure to get the barrels strait I put hot glue in the indent thingy like so fill it up to the hole.
then just glue the barrels on the length of your dart like so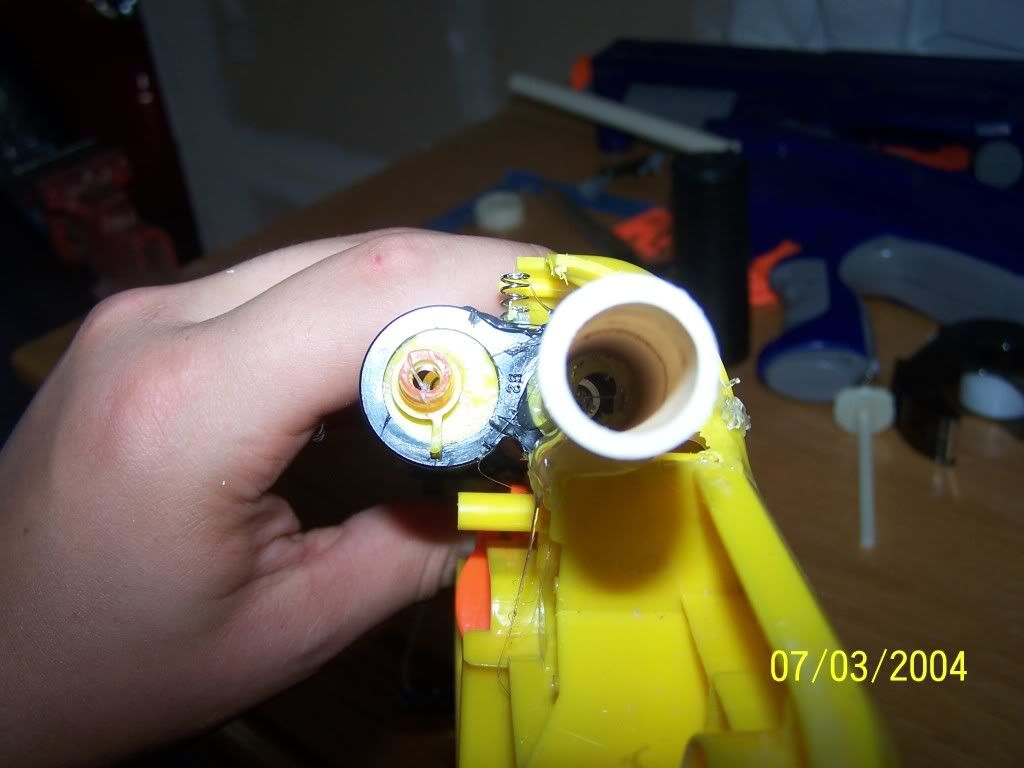 i hot glued then epoxy glued it on then they weren't strait so I put epoxy putty in bewteen the barrels when they were in a clamp like so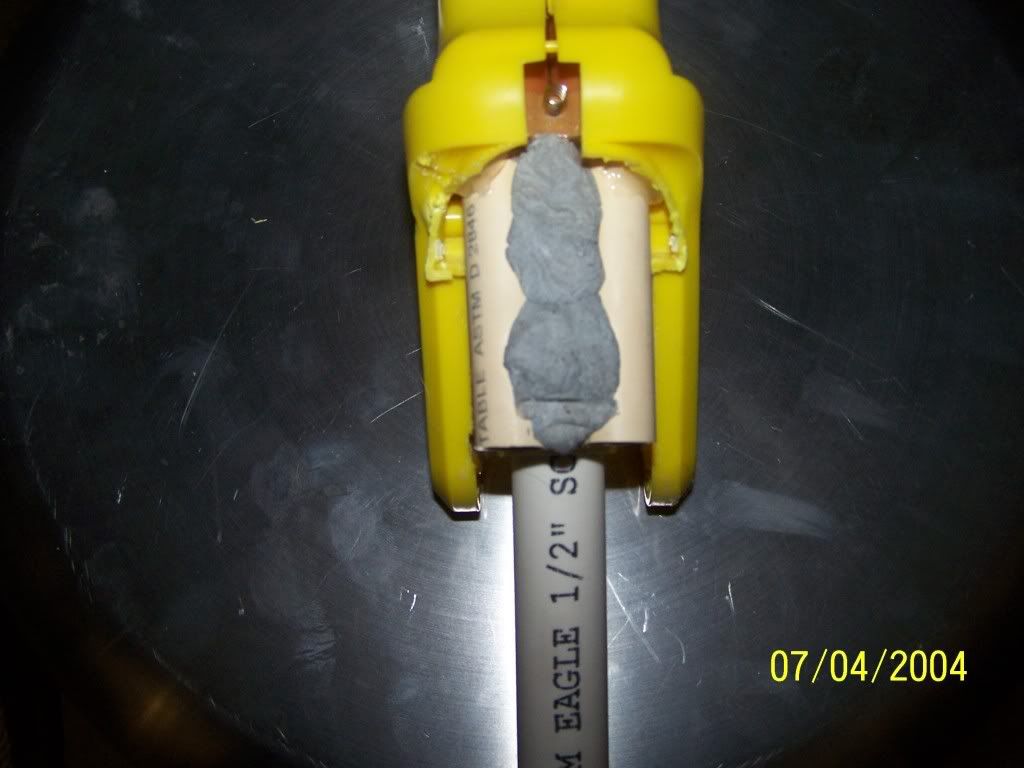 then I put a pvc stock and foregrip
sorry for the camera strap
yeah I use it sideways at waist height
general interanl pics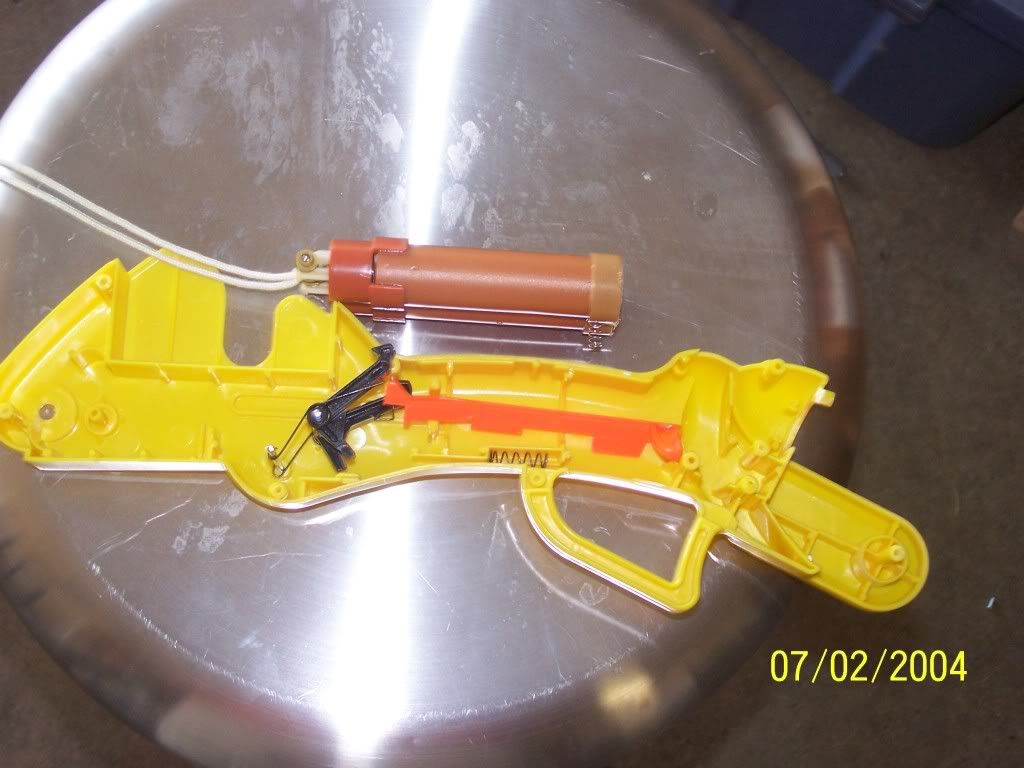 ranges are high 70 low 80 and streamlines hit like 90.
need any more pics or videos just ask.
questions?comments?flames?