I'm bad at intro's so let's get started.
Internals
First open up your gun,now that it's open put all the screws somewhere they wont get lost.Right now we are going to focus on a barrel replacement.
You can use any barrel you want but I use crayola because their cheap and it fits over the circle on the top of the plunger tube almost perfectly.
To make the replacement take your barrel material and put it over the circle on the top of the plunger tube and glue it on and put e-tape then duct tape over
the glue.
Next we will do a spring addition my combo is the Lanard x-stream air spring with stock spring.To do this unscrew the plunger head and add additional springs.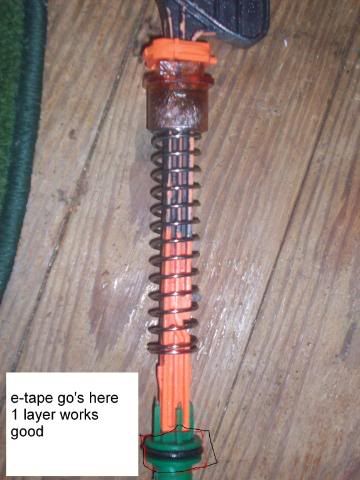 Now 1. E-tape the plunger to do this I wrap the plunger just below the o-ring in enough tape to be air tight but still slide through the plunger easily.
2. Next need to lube the plunger tube with your choice of lubricant I use different type's I still haven't found one I like.
Next reinforce the gun you can aluminum tape the plunger rod.Make sure that the tape does not hinder performance.
Sometimes when you run the ammo comes out of the holders,to fix this sand out the ammo holders so that cut lengths of PETG,CPVC,Brass etc. can fit then glue them in one side of the gun.
While you wait for that to dry reinforce the plunger head by applying goop,superglue your choice of adhesive to the point where the plunger rod meets plunger head.(for reference see above picture)
Now you want to band the gun to do this get your band of choice.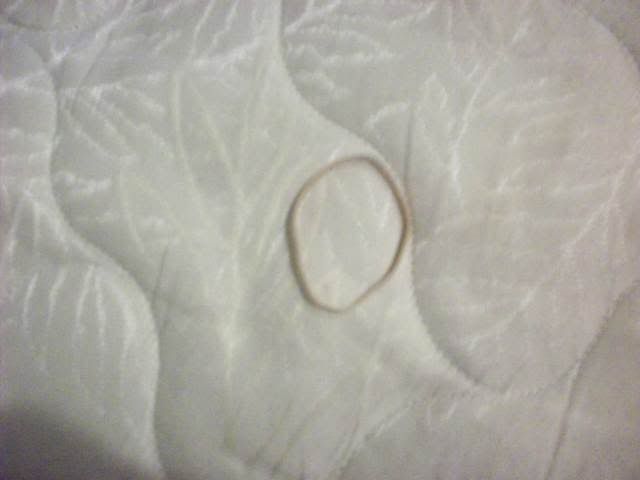 Put it through the hole in the plunger like so.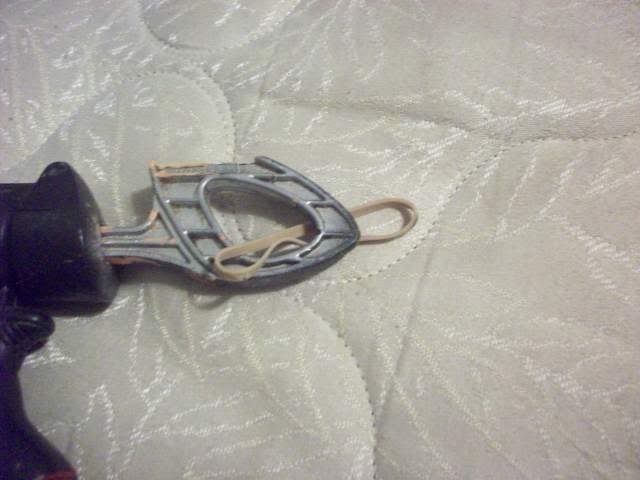 Stick one end through the rest of the rubber band.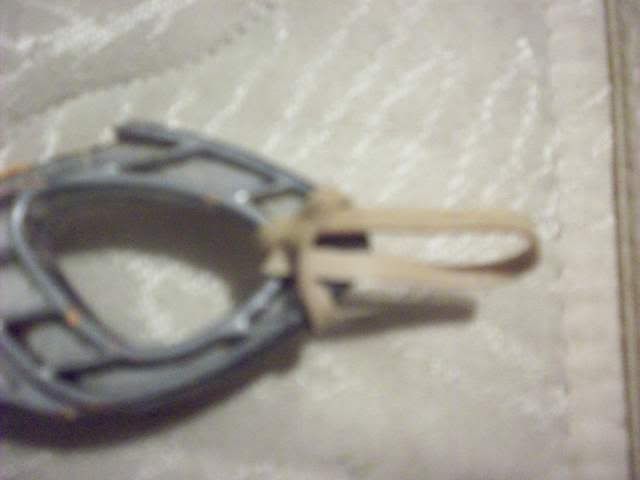 Pull the band over the gun and let it rest under the barrel but above ammo holders.
(These steps are optional) You have 5 options left A.Close the gun and your done. B.Close the gun and add ammo holders. C.Add a paint job. D. Integrate a secret strike where ammo holders are. E. A combination of B-D
To do B. you can cut length's of C-PVC and glue them to the gun.
To do C. it should be self-explanatory but there are plenty of guides on NH,NHQ and FU.
To do D. Dremmel down the shell where ammo holders are to fit the gun and glue the secret strike to the shell on 1 side only unless you do not plan on re-opening the gun.
Ranges 50 ft flat with stock darts.EDIT: should be getting stefans soon so there will be new ranges
Thanks for reading.
Edited by tack66, 23 June 2009 - 10:47 PM.