Here's a useful upgrade for the rapid fire rifle. It is a drum similar to the one 12Zman made, but this one is removable for the use of several magazines. The rapid fire rifle only comes with one magazine, but I found a site where you can get extras for only $6 each, and they come with the shells and 12 darts!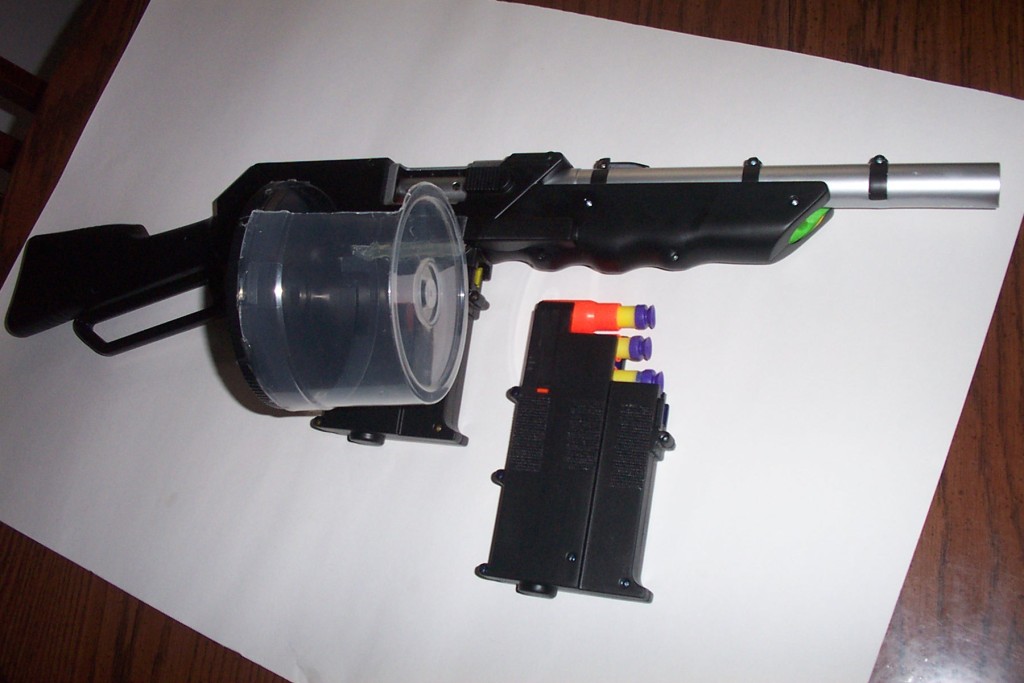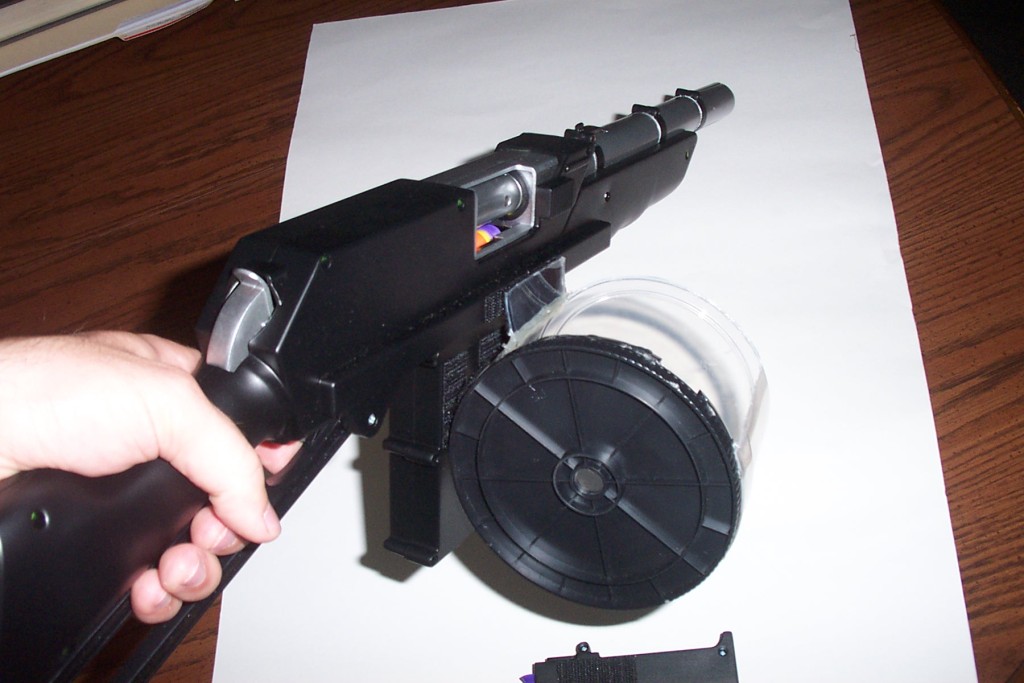 The drum is attached by 3 strips of velcro on the magazine, and one strip on the gun. There is a flap cut on the drum at an angle so it can attach to the side of the gun. The velcro is strong and the cd case can hold all 12 shells when running, swinging the gun at enemies, and doing victory dances.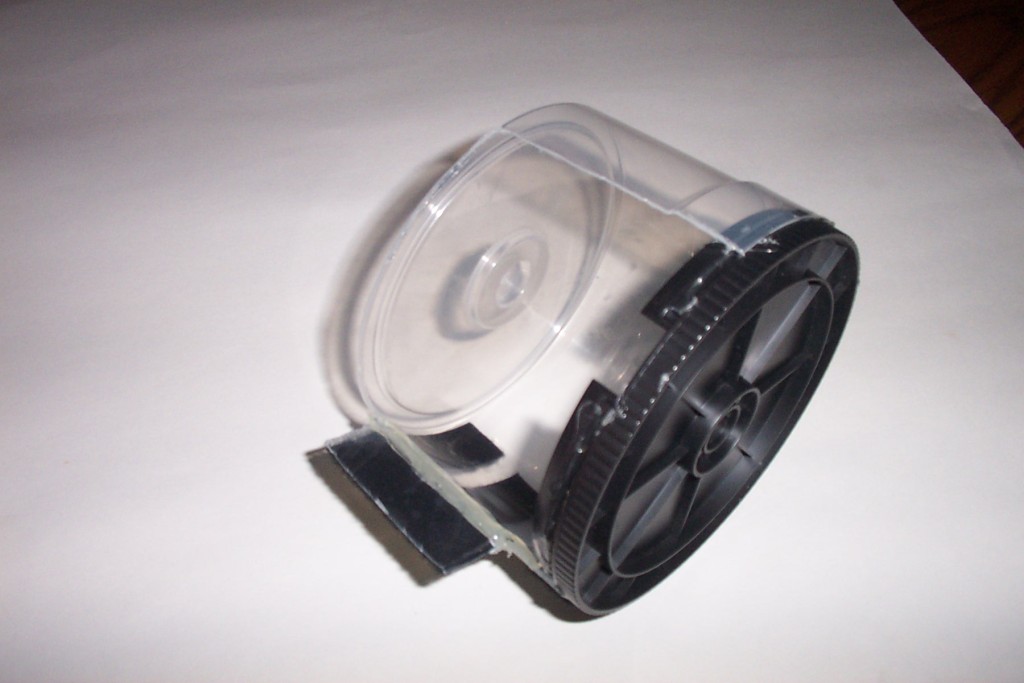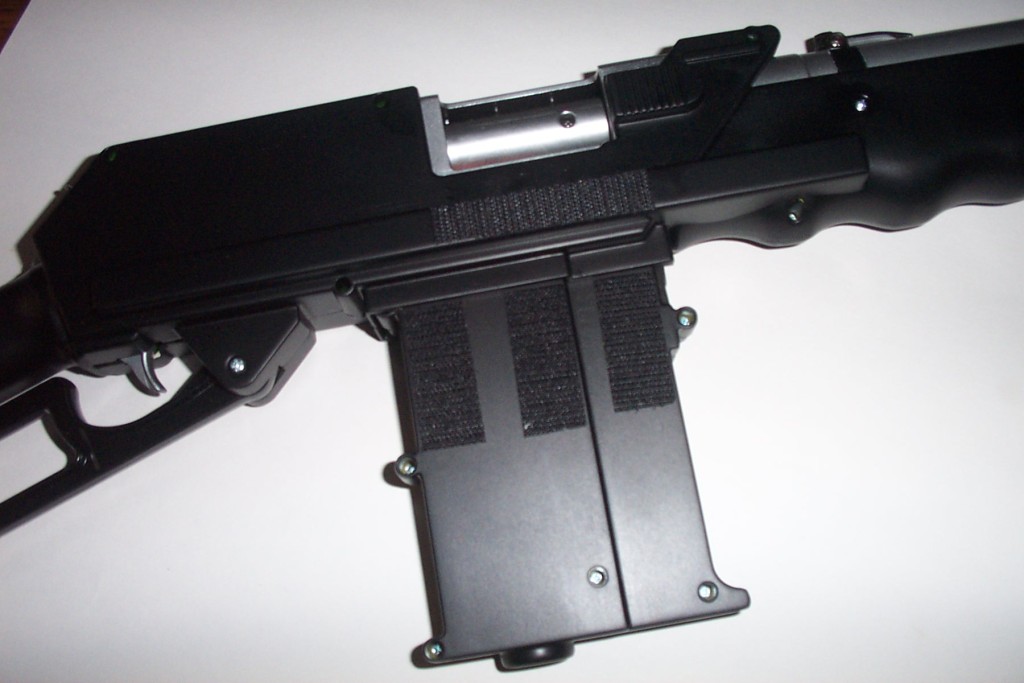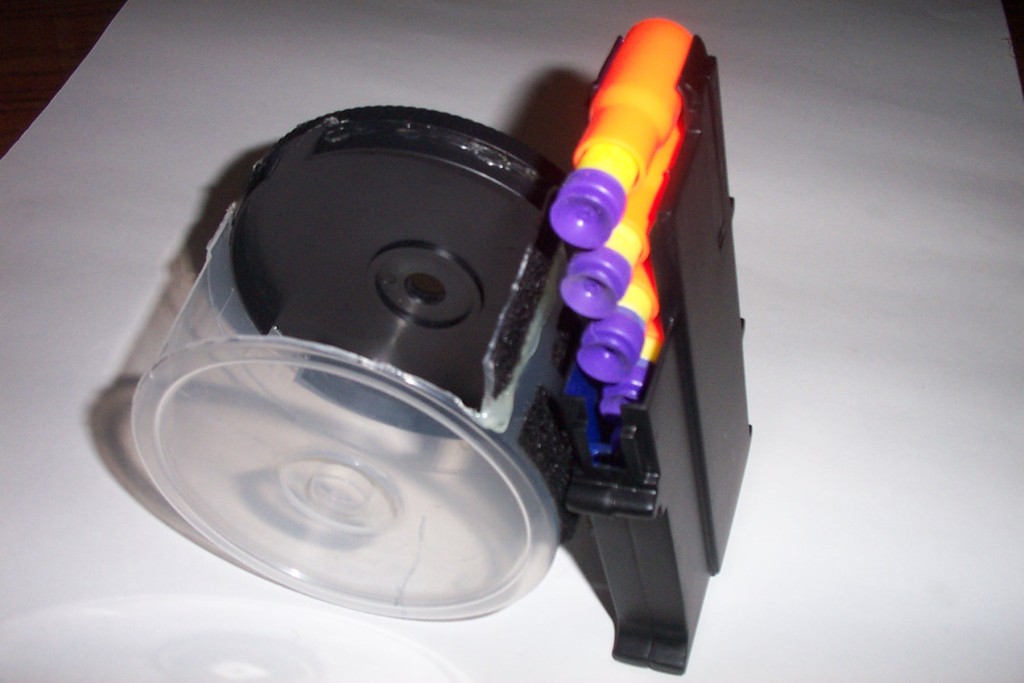 The gun can shoot 30 - 35 ft after modification to the shells. For the write-up to that go
here.