Ok, so recently I've been seeing threads about a new shotgun, a grenade, or some ribbon holding together darts in order to make a spread. So, I feel if we're going to keep having people try this, some people may as well do some work to improve the system.
Ok, we start simple
MK.I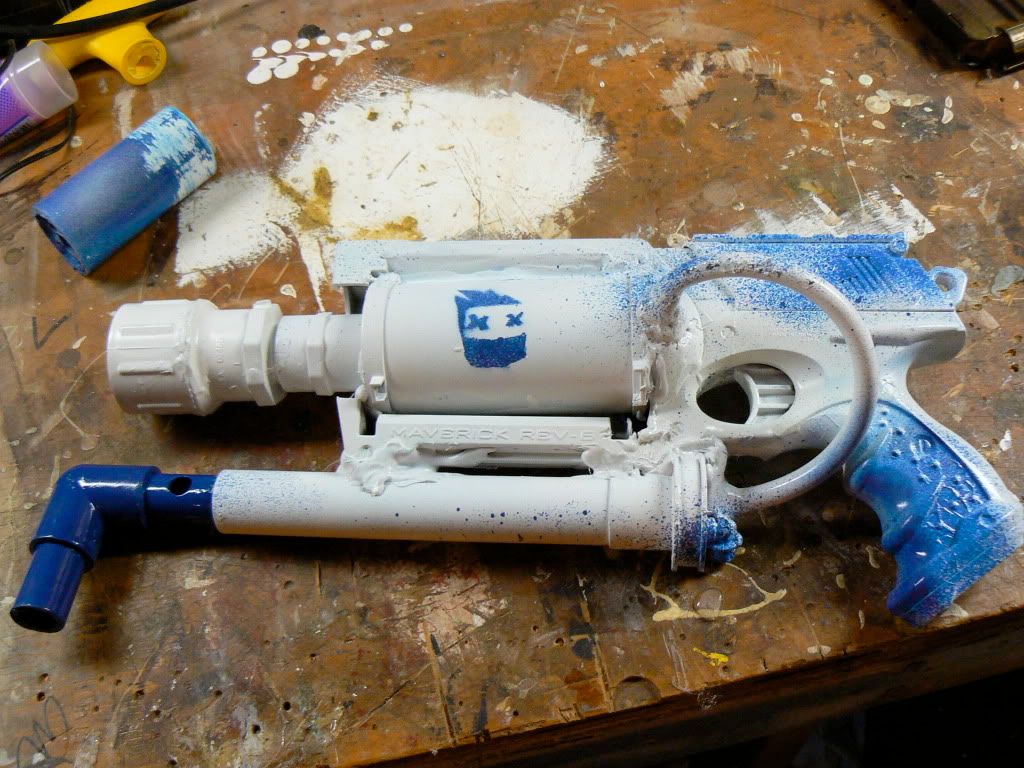 Goal: To create a shelled shotgun that was WAR SENSIBLE.
I had seen some people have shotguns that took copious amounts of time to reload after a single shot. Not only that, but only would shoot about 3 to 4 darts at a time. This was more of a test than a gun, just improving for the next model.
So here's where the good part comes in about the thing.
That's a shell. It has a diameter of 1 1/4" and a height of 3 1/2"
This thing can take six darts at a time (2 in each barrel) and easily fit in your pocket.
Loaded: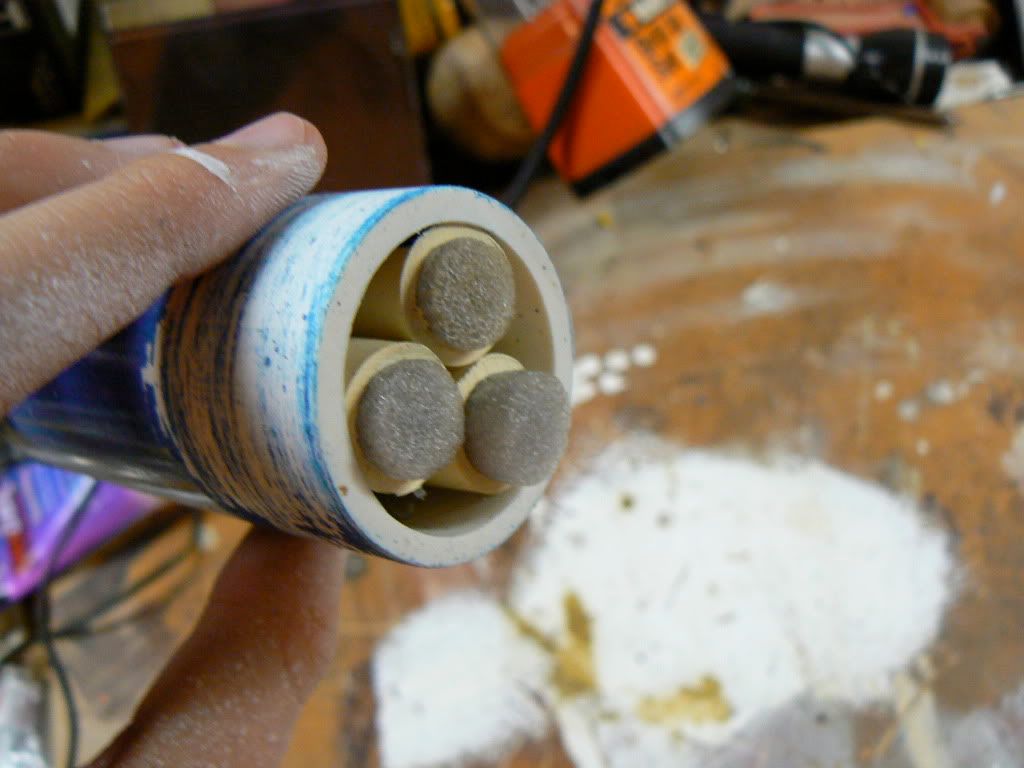 Putting one in is easy to do while running because they aren't heavy, but not as small as those little darts that you can run and load in a traditional nerf shot gun, one by one.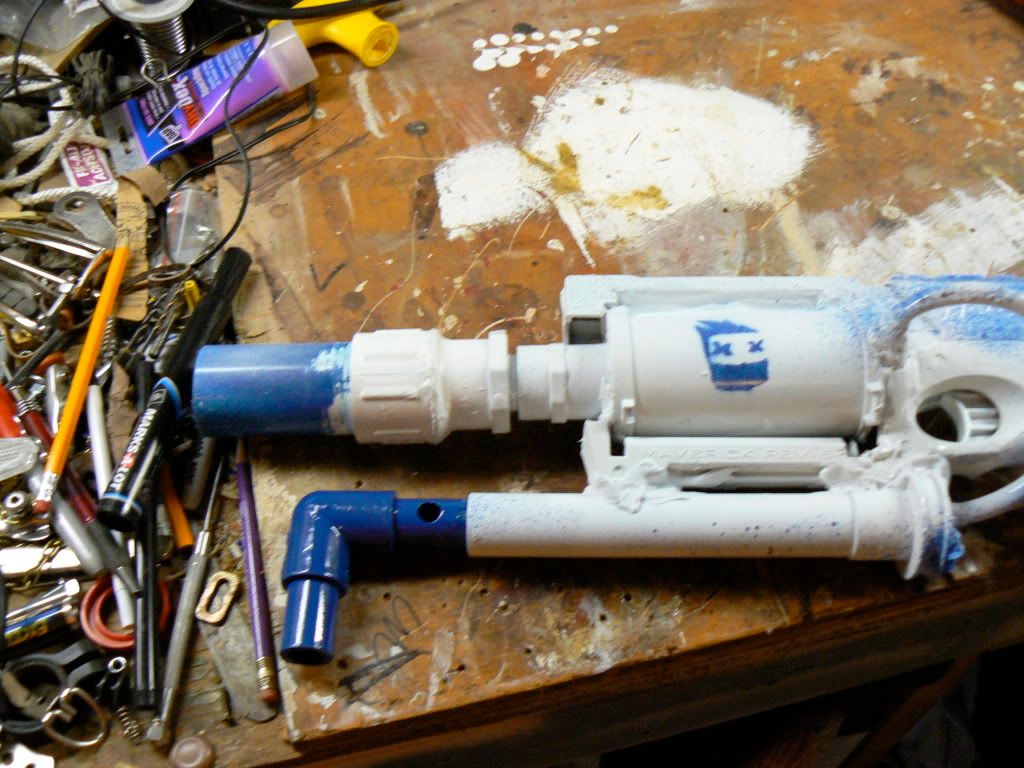 THEN!!!!!! *cue evil laughter*
The shells are in-expensive to make. And are made in bulk.
Downsides to the MK. I: It was poorly and quickly made. It has leaks, the paint is warped, the epoxy looks like shit.
And you would have to load the shells you would want to use before the round.
After deciding the concept was good, and that I liked it (pwned at wars), I decided to move forwards.
MK.II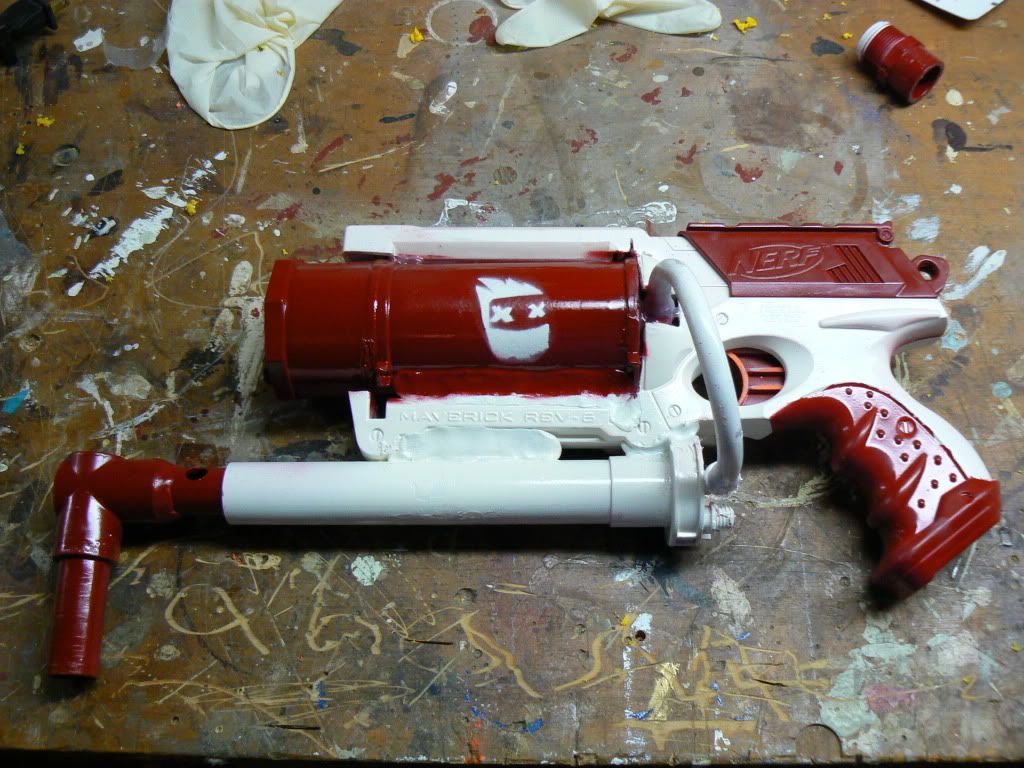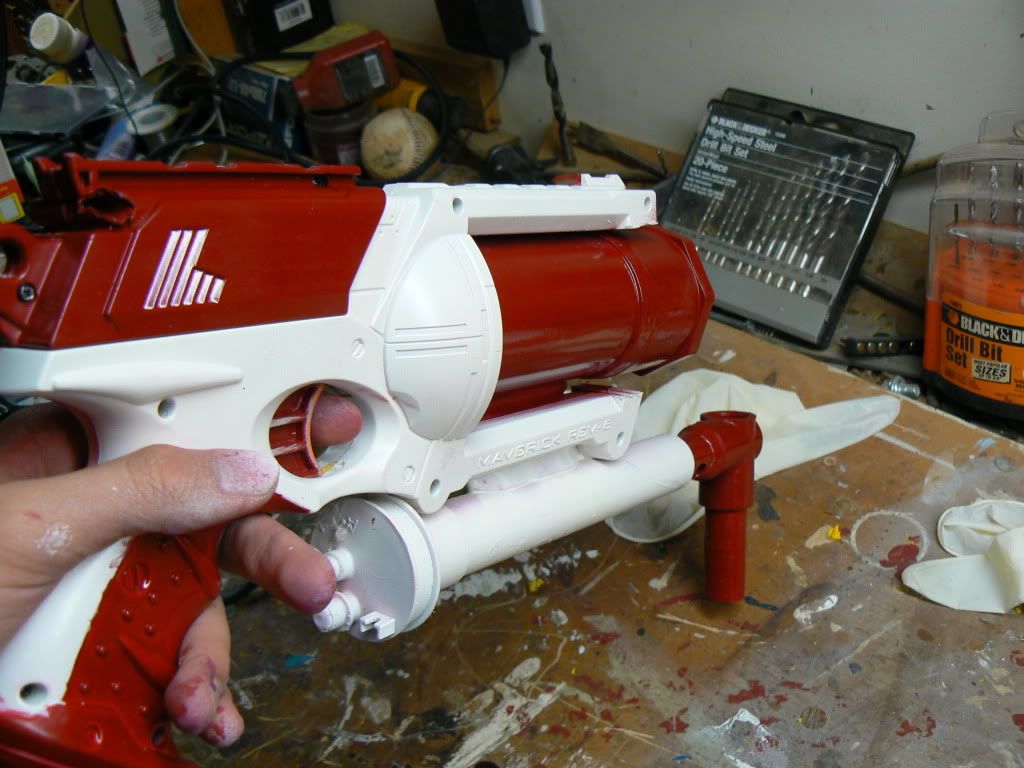 \
Ta-da!
Mission: To Make a FUNCTIONING and ASCETICALLY PLEASING weapon. That could accept the shotgun system.
I have yet to see if I fixed the leaks, but it is working better than the last one did when I first started making it!
And, for the New shotgun (which is indeed named "Blood and Bandages"), a new shell design
Now, to try this at the HvZ matches....
-Xj
I don't expect there to be many questions, it's very straight forwards.
Comments or flames?