Hello everyone, this is my first post on NH. Though some of you may have already seen my nerf blog reviews or youtube test-fire videos.
Anyways, I've learnt alot from everyone here, so i guess its time for me to contribute back to the NIC.
Here is an interesting DIY item that i haven't seen posted around here yet... so here goes.
-
Looking for some protection from foam darts?
Make your own
Foam Ballistic Shield
!
Foam ballistic shields can introduce more interesting tactics in nerf skirmish games, especially for indoor close-quarter-battle (CQB) games!
This idea sprang up from a recent office nerf game...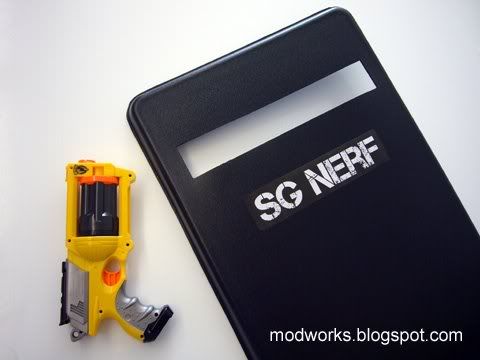 Its very simple to make, you can find the steps at my modworks blog:
http://modworks.blog...tic-shield.html
Have fun creating your own rules and scenarios incorporating foam ballistic shields.
Cheers!
Edited by SgNerf, 24 May 2009 - 01:03 PM.