We all love CaptainSlug's Longshot plunger head replacement, so I figured It could be pretty good on other guns. Here is what I did for NFs.
This is the new plunger head, dissassembled. It consists of two 7/8" OD 1/8" ID washers, a 1" OD 3/8" ID rubber washer, a #8-32 washer, and a #4-40 screw (either a 1" or 1 1/4" long)
The #8-32 washer goes inside the rubber washer.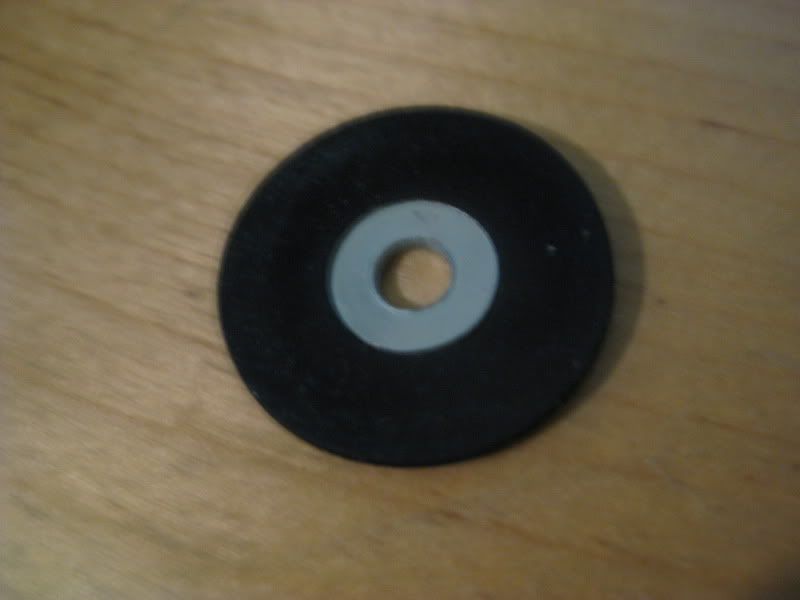 Then just put a 7/8" OD washer on each end of the Rubber washer and insert the screw.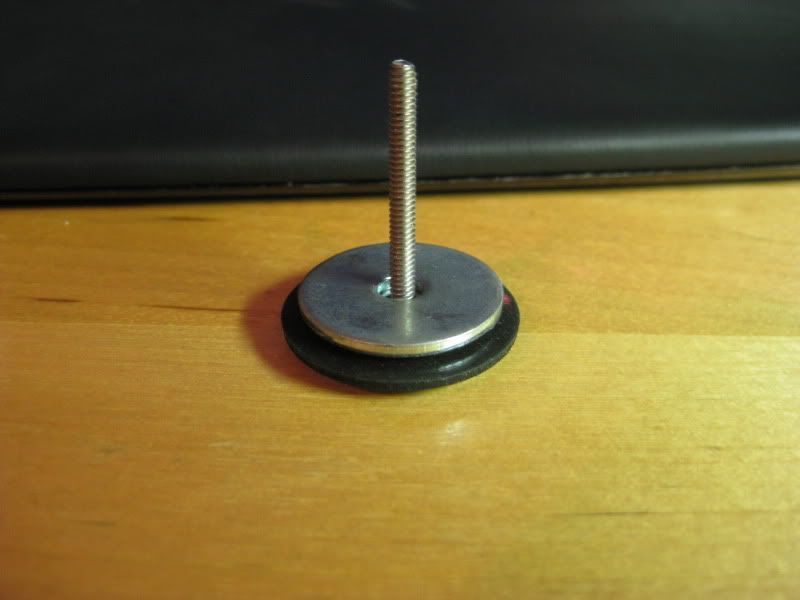 Lastly, screw it onto the NF plunger rod. I used a diskshot plunger rod just as an example.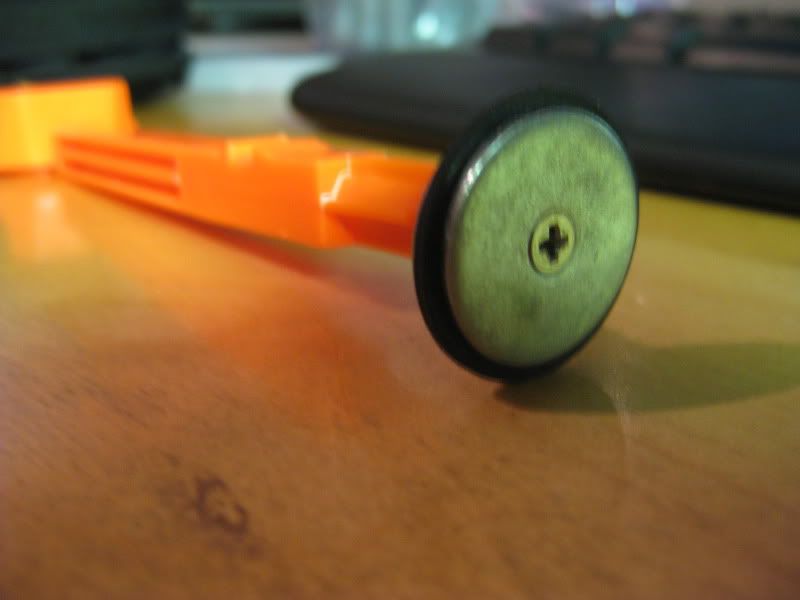 That's it. Total Cost: about 80 cents to $1.20. I have found that this creates such a good seal that I had to add yet another spring to my NF (which already had a handyman spring) to compensate. I think using smaller washer may fix the too tight seal, but I like having the extra power as is.
UPDATE: 2-22-11
I've tweaked the design a bit out of curiosity. I'll post comparative test results between different plunger head styles when I complete testing.
Here's the assembly spread out. It consists of: 6-32 Screw, 3/4" OD 3/16" ID Fender Washer, 1/2" OD 3/16" ID 1/4" Thick Nylon Spacer, 1" OD 1/2" ID Rubber Grommet, 3/4" OD 3/16" ID Fender Washer, 6-32 Nut, and 1" Piece of CPVC. The nut between the plunger head and plunger rod is a design suggestion that Mr. Badwrench suggested when I did my
Overhauled Sharpshooter I
.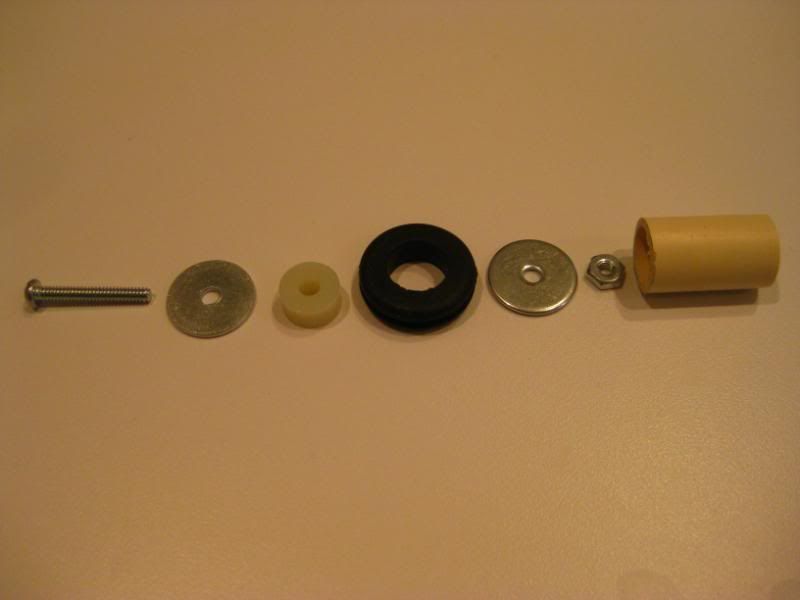 I drilled down the screw port on the plunger rod with a 7/64" Drill Bit and then tapped it with a 6-32 Tapping Bit. The screw extends into the plunger rod a bit.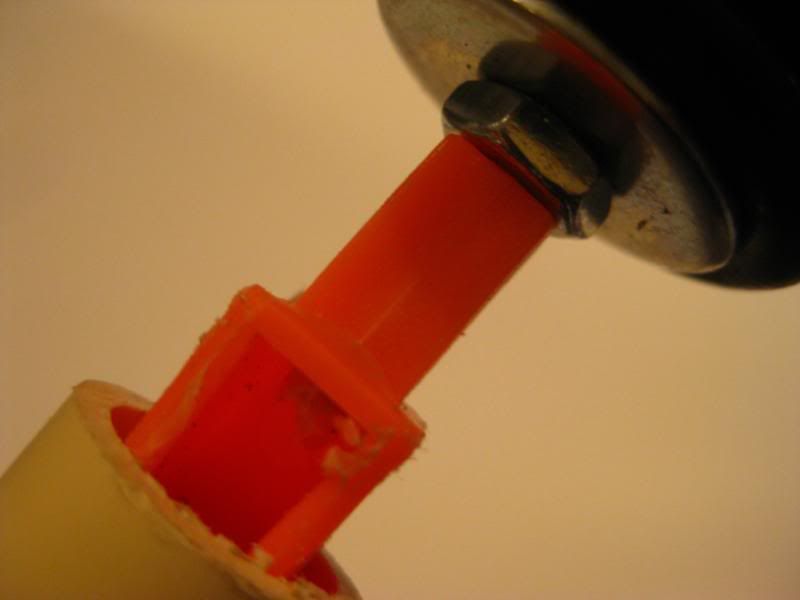 Here it is fully assembled. The CPVC may need to be secured in some way in the long term if it has problems with sliding around. The CPVC is on the rod to take stress off of the "neck" of the plunger head. I'm certain this has been done before but I have no idea who did it.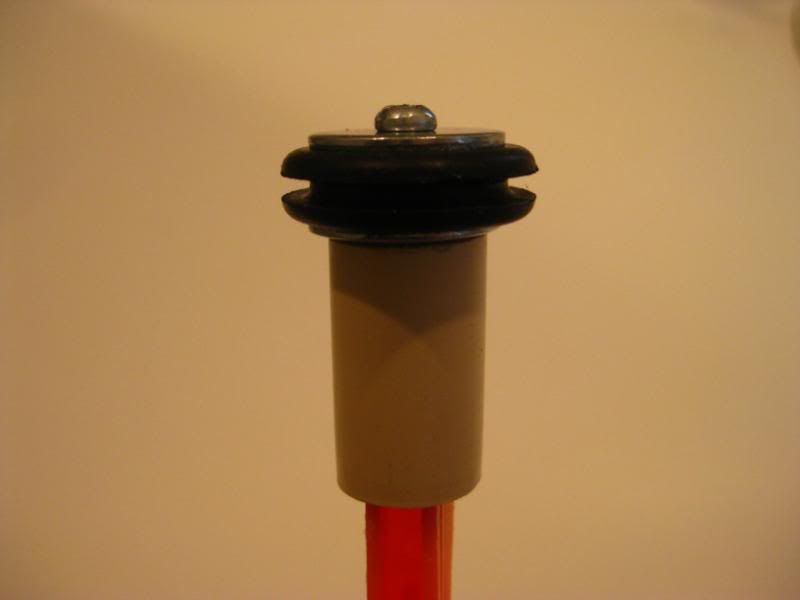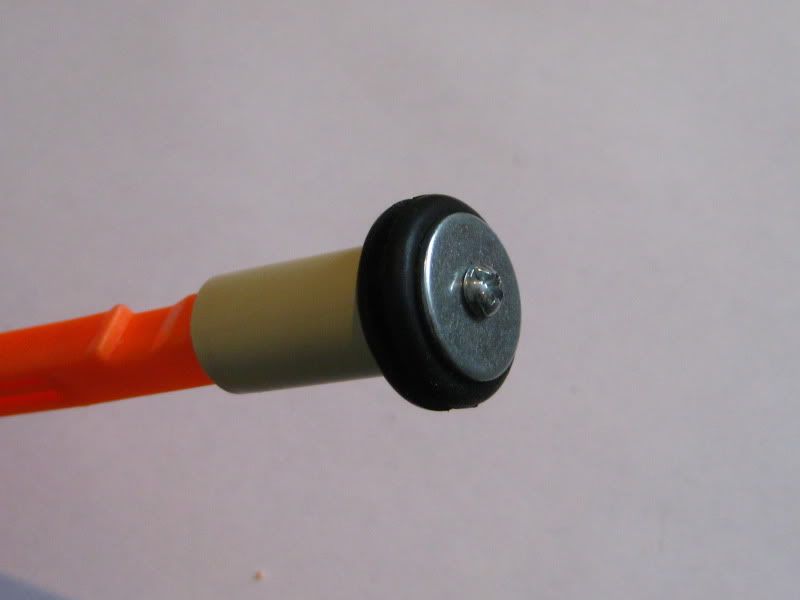 The grommets don't fit well into the plunger tube straight away. It just takes some sanding of the grommet and it will work much better. I rotate the grommet as I slide it down the sandpaper to make it as even as possible. Just a few minutes of sanding usually does the trick. It's nice because it lets you get exactly the amount of friction you need.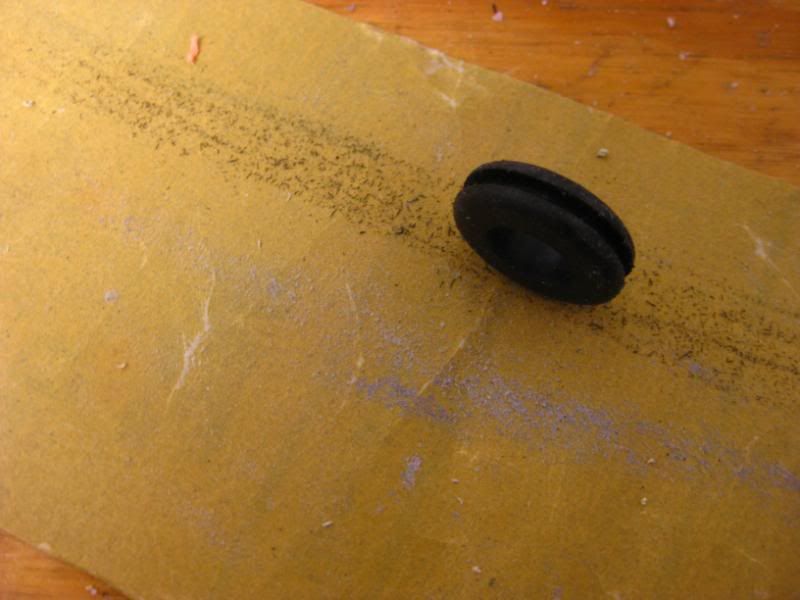 PM me if you're interested in purchasing one of these.
Edited by venom213, 22 February 2011 - 06:03 PM.