Hello everyone from Nerf Haven. This is my first post, but hopefully not the last. While being bored, and having all my guns on the floor, I came up with this idea to combine the BBBB with all ready finished Tsunami Scattergun mod to my modified Night Finder. Here is how it came out.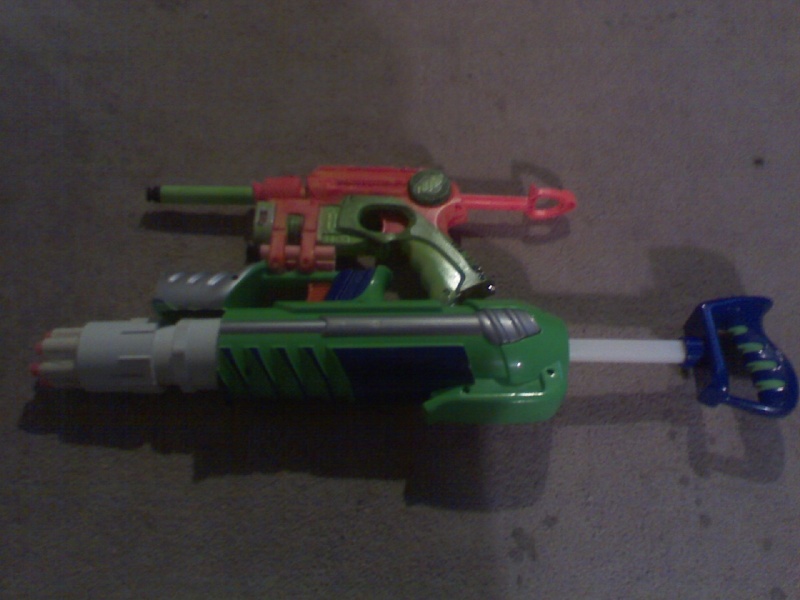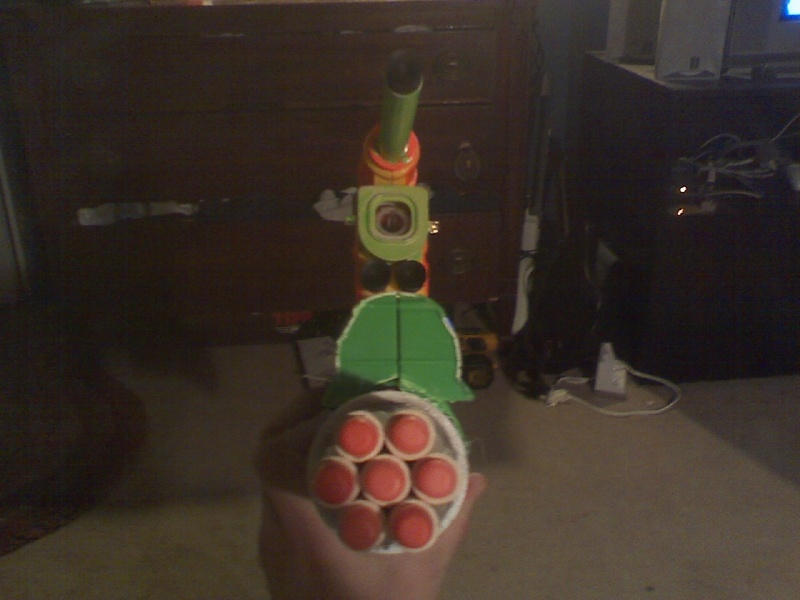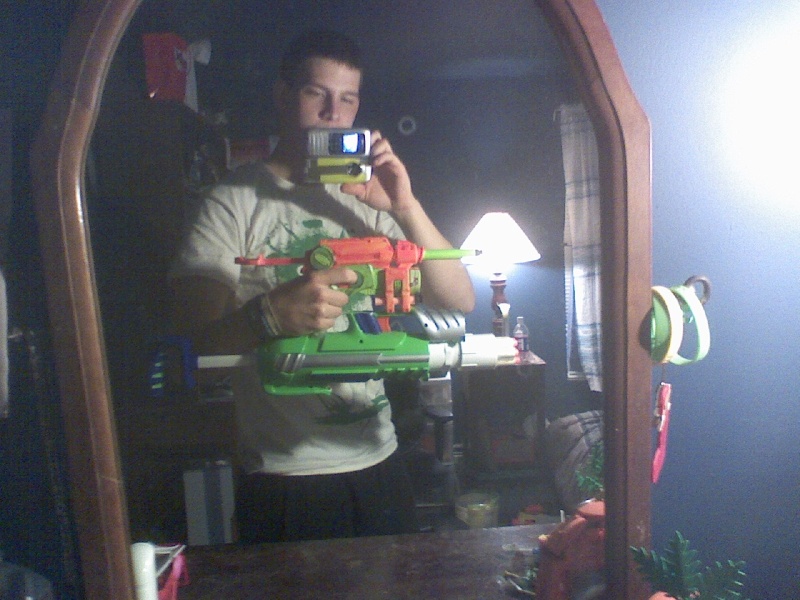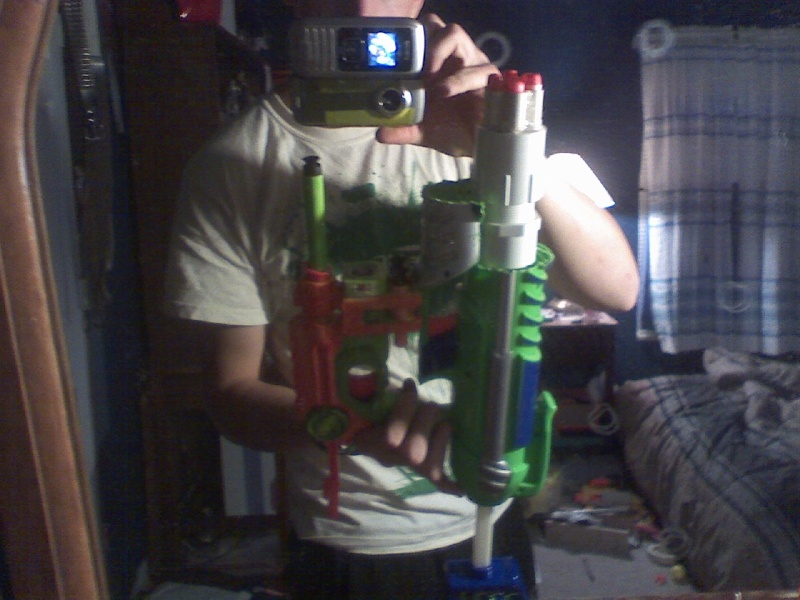 All pictures are taken with my cell phone, so i apologize for bad quality.
Any questions, or comments please ask them.