So basically I mixed
this
mod with this
mod
but with a twist. It has been cpvced with rearloading. I made it to replace the one I finished about a week or so ago because when war tested it failed Effeminateally.
Here it is.
here is the short write up
material
cpvc
adhesive(I used hot glue)
dremel
cuttting item of choice to cut barrels off
brain
hands
simply cut here(recycled picture)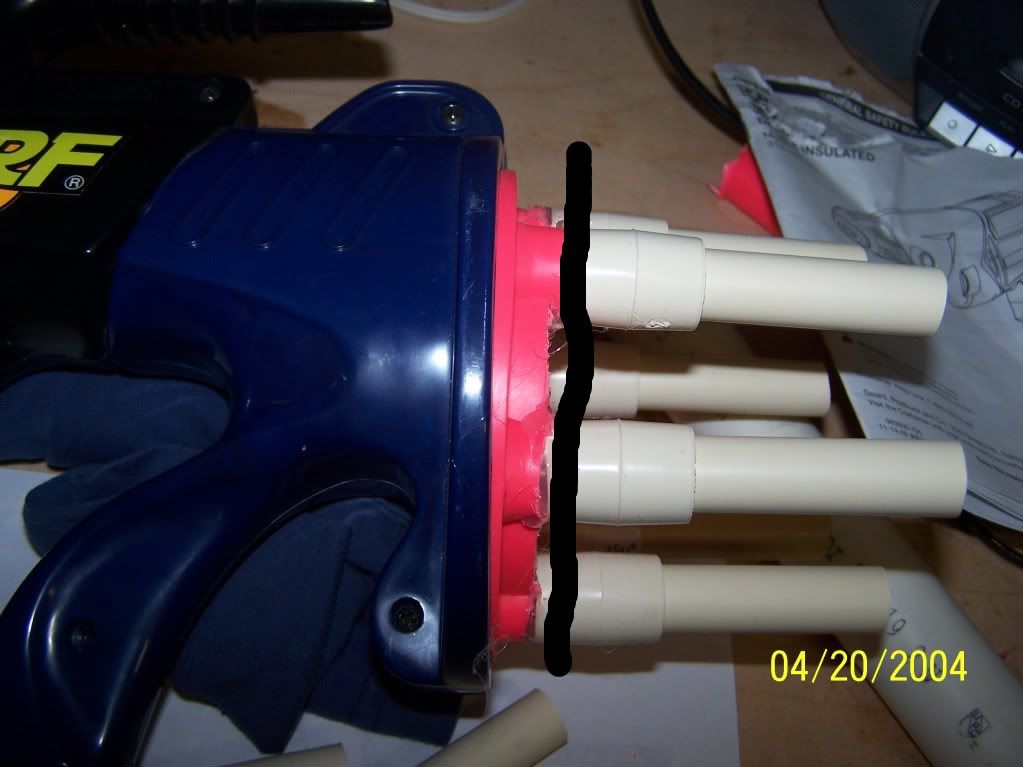 Now dremel out the inside of the nubed barrels so that cpvc can fit down the barrel
then simply hot glue the barrels in like so. when glueing the barrels in rotate the barrel till its the one with plunger tube in it slide in the cpvc in till it hits the end of the plunger tube then glue wait to dry then repeat six times
front on look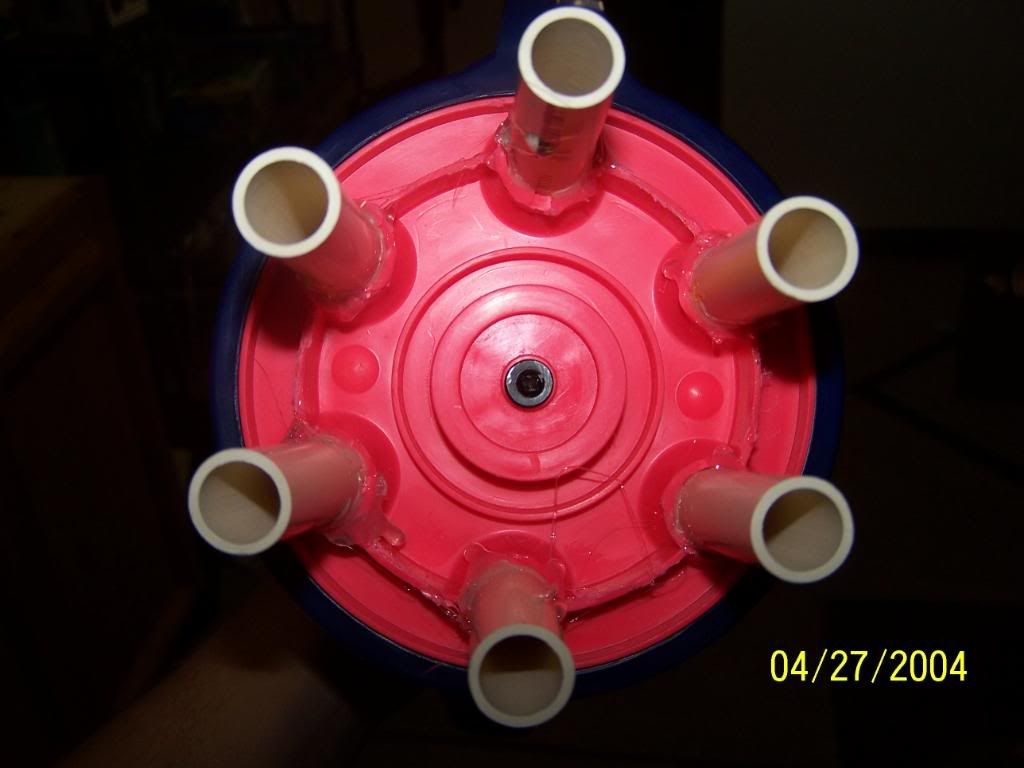 and the rearloading is on both sides here is a pic to do this folloow the first link and you will find it in the writup somewhere.
all done
ranges are about 70-80 feet.
P.s. I know the date on the pictures are old I just haven't changed the date on it yet.
Questions?comments?flames?
Edited by nerfer63, 26 April 2009 - 04:25 PM.