My brother and I are new to nerf and have a bunch of tek 6's we got for cheap. We read that the best way to mod them is just replace the barrels. So we tried to pry the turret apart and that failed so we decided just to put better barrel material into the turret slots. We are trying to shoot stefan micros but they shot like 2 feet and the stock micros we have shoot the same. We have tried both crayola barrels and copper tubing. The copper tubing is not very snug but still shoots like the marker barrel. Why won't they work!?
Okay so we tried completely sawing off the barrels and then gluing the new ones on. We tried many barrel materials to see how they worked. One was crayola barrels and the other was copper tubing. The copper was to loose and the marker fits pretty nice. But they still don't work so I took a bunch of pictures.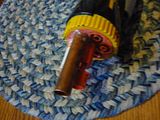 Thats the barrels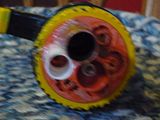 Front view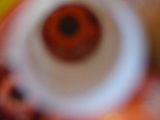 This is looking down the crayola barrel sorry about blurriness.
This is the dart I am using though I am 99% sure it is not the darts fault. You can't see the weight but it is there.
So if you need any other photos just tell me..