This is just a fun little blaster made from a Crossfire. AR's removed, spring replaced, seals redone, o-rings, and a lot of sculpting and painting. Themed for a steampunk larp... specifically, this is supposed to be a "Native American" type pistol.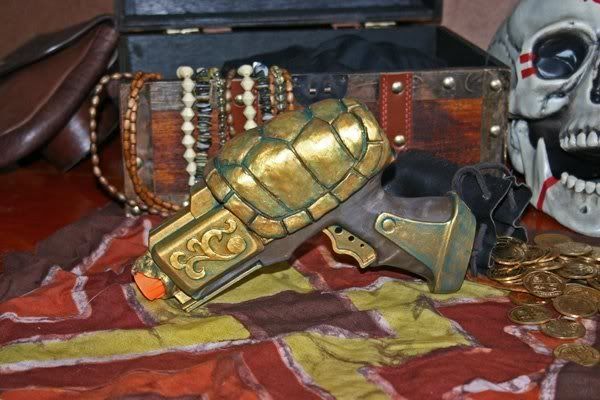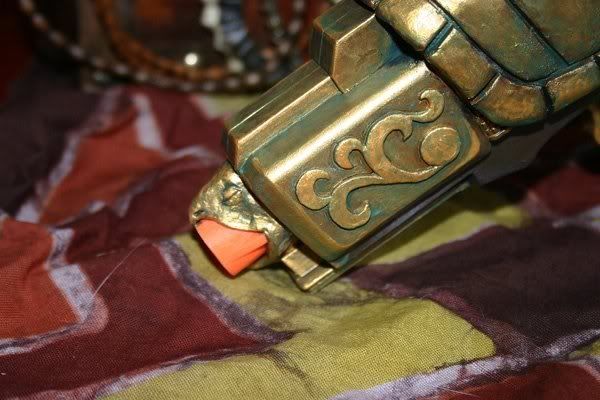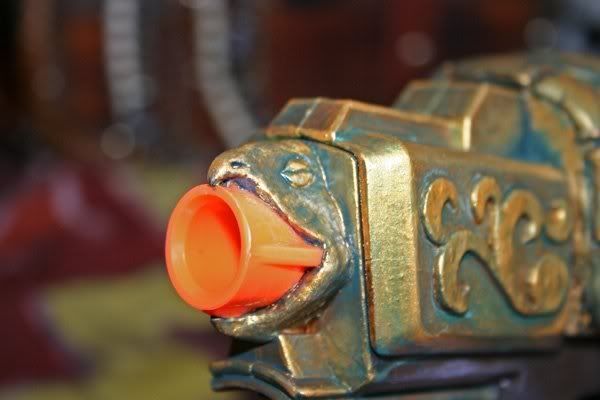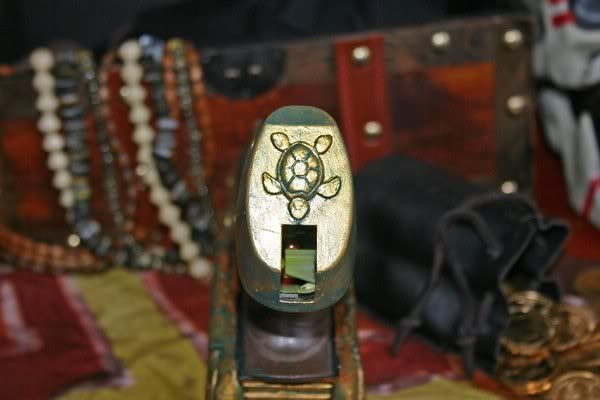 Sculpting work was done using cast-off pieces from a doubleshot shell, kneaditite epoxy, and plumber's putty. I am really happy with how the verdigris paint effect turned out.
Check pages 135-136 of the paintjob/mod picture forum for more of my work. Thanks in advance for any feedback, praise, or spirit-crushing mockery.