DO NOT ASK ME ABOUT RANGES.
If you ask about ranges, you will be flogged.
I recently got my hands on a XXL Bazooka. I had heard about the awesome power of this blaster in other threads and in conversations on the IRC channel, but I had to see for myself. I was pleasantly surprised with the blaster's capabilities, but I wanted to go further than just singling it.
Here's what I came up with:
I put a PVC bushing over the original "barrel" (which actually houses the extension spring), and carved the missile holders out to fit a pair of CPVC-couplered Big Salvo tanks. The external tubing was pretty much unavoidable, since there is practically no open shell space in front of the priming crank.
Hector can explain it better: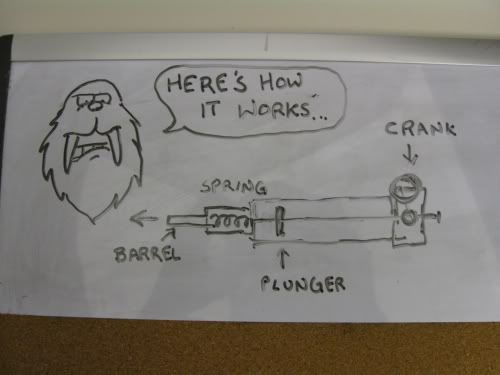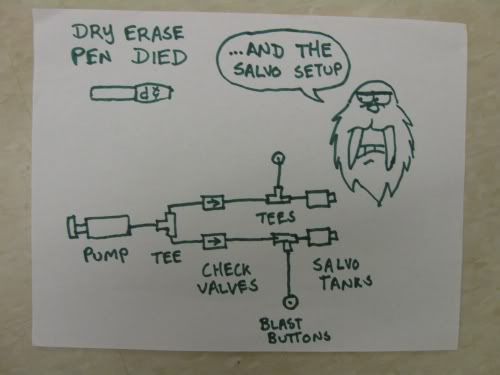 I'll have a writeup posted shortly.