I just finished this one last night. It has yet to be painted, so those pics will be up within the week. Tell me what you think!
Features:
- Minimized
- Detachable/ Interchangeable stocks
- Breech loading mechanism
- Attached Dual-Action bicycle pump
- Totally air-tight, no air leaks what so ever
- Pump feeds directly into the air-tank
Specs:
This gun can shoot up to 200' flat with 8 pumps and a tagger dart
It has a good feel and is very accurate due to its long barrel and stable stock
First, let's take a look at the internals.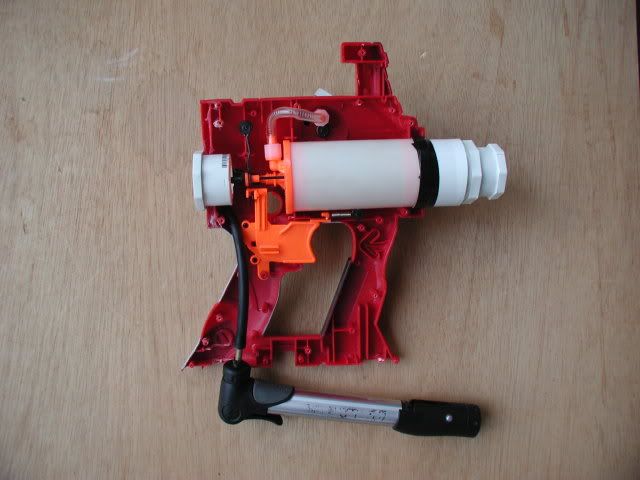 Here it is the gun with no attachments...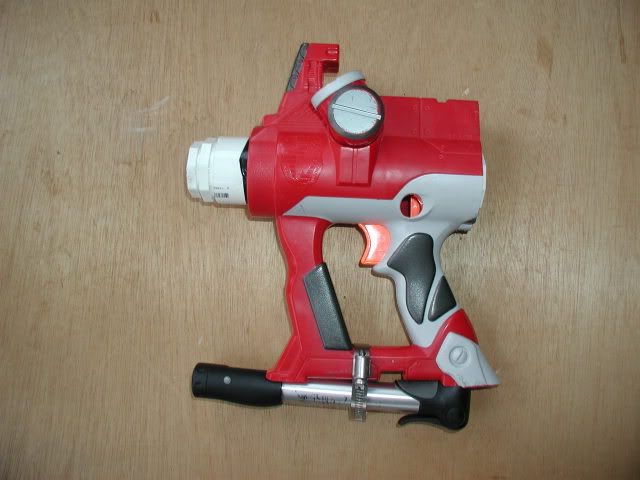 ...and with just the shoulder stock.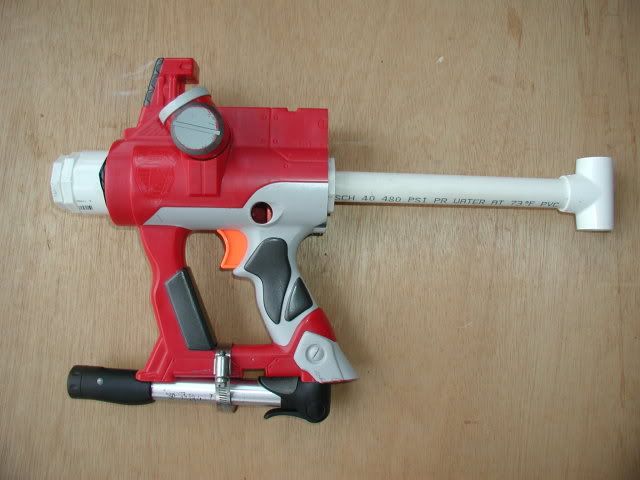 Here is another version of the shoulder stock.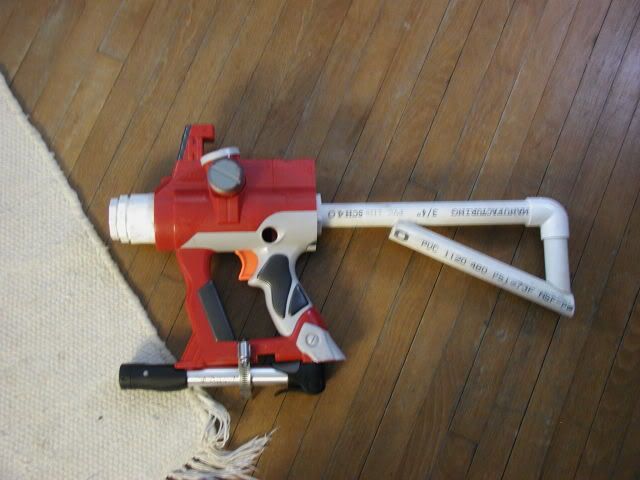 This image demonstrates the breech system.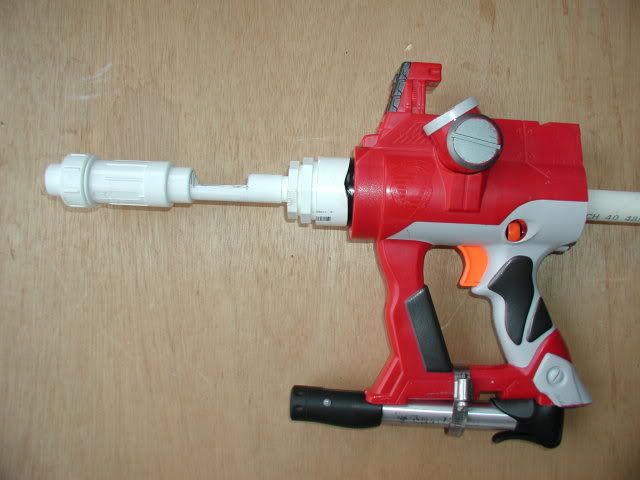 This is the back of the gun.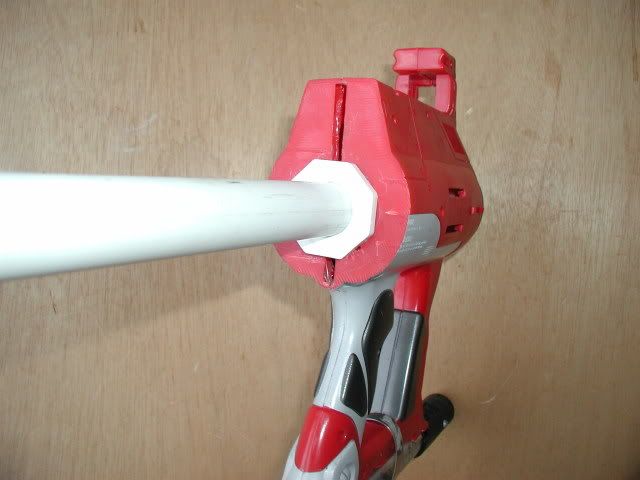 Here's a few pictures of the gun all put together.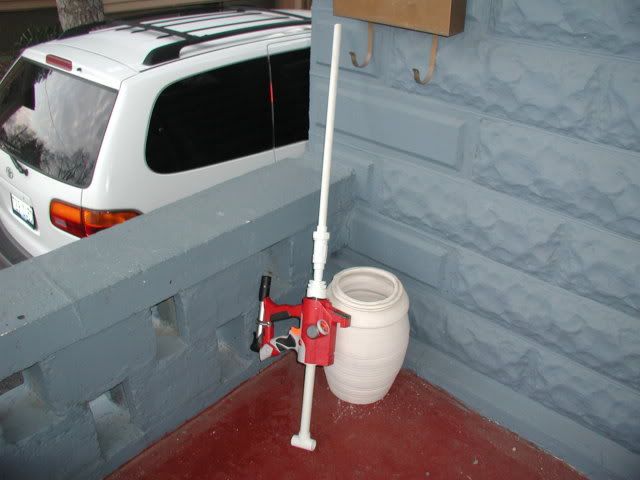 Questions? Comments? Suggestions?... Chuck Norris Jokes?
Edited by PointBlank, 28 March 2009 - 05:50 PM.