I was having problems with the plunger head on my Nitefinder cracking and basically being a pain in the ass, so I came up with a nice little mod to fix it. Basically, what I ended up doing was moving the plunger chamber forward about an inch, so that the plunger head no longer hits on the front of the plunger chamber. Here are some pictures to show what Iím talking about.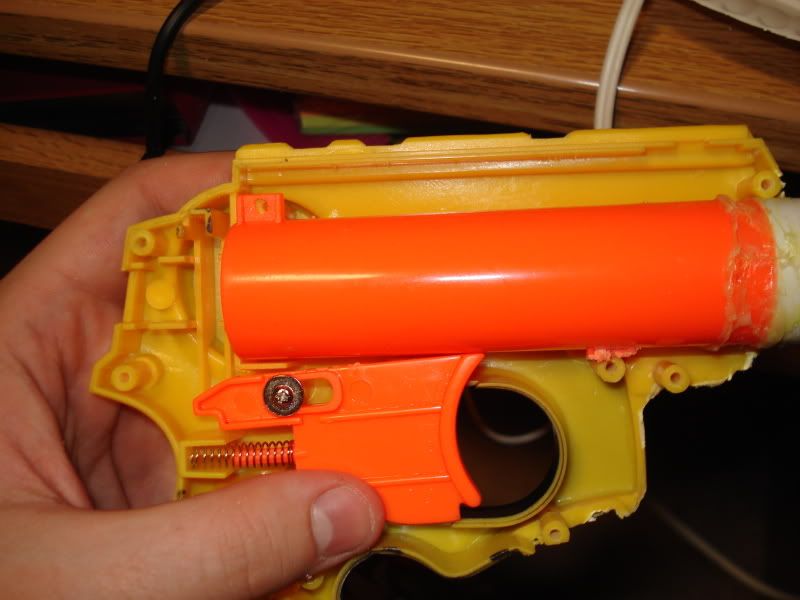 This is where the chamber was originally.
This is where I moved it to. It is attached with epoxy on the contact points with the cracks filled in with hot glue.
This moves the striking point on the plunger rod to the back part where the handle is, which I have found to be much stronger. This allows me to use a much stronger spring as well as heavy banding (about 20 or so rubber bands) without noticeable wear on the gun after several hundred shots thus far, and it also slightly increases the plunger stroke as well.
Here are some more reference shots: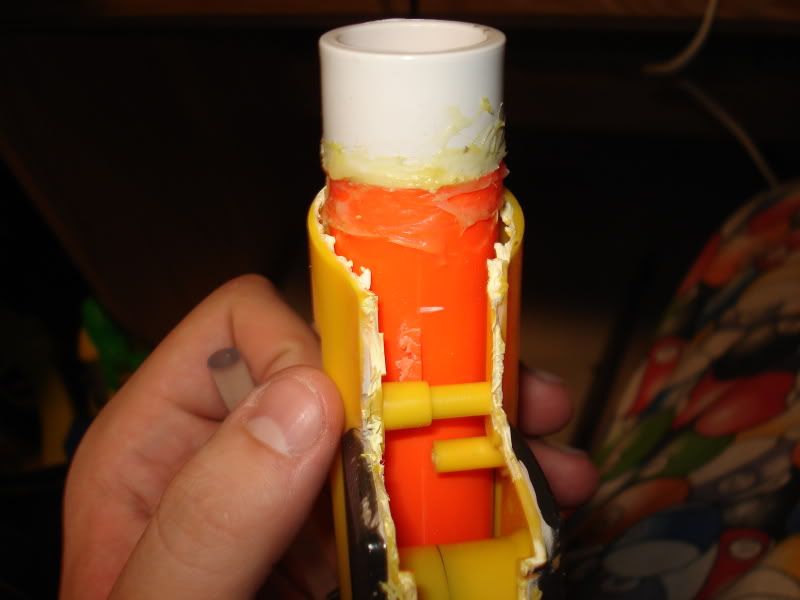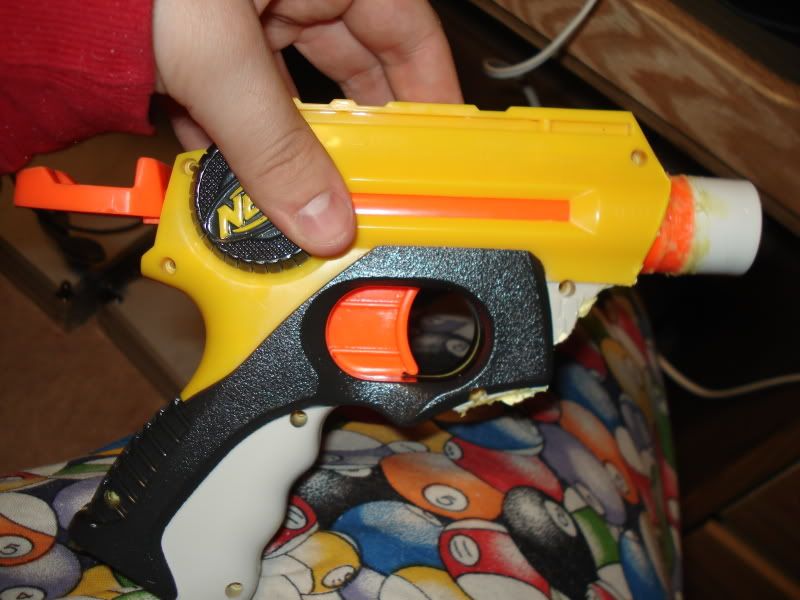 Closed up. As you can see, the plunger chamber extends a tiny bit beyond the original casing.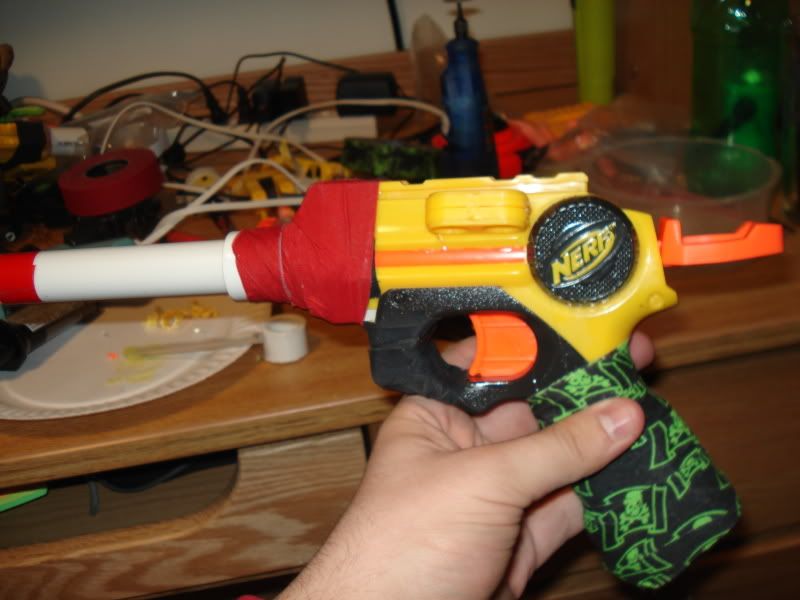 Finished gun, minimized, covered with hockey tape.
Cocked gun. Still pulls back the same amount, but travels closer to the gun as seen above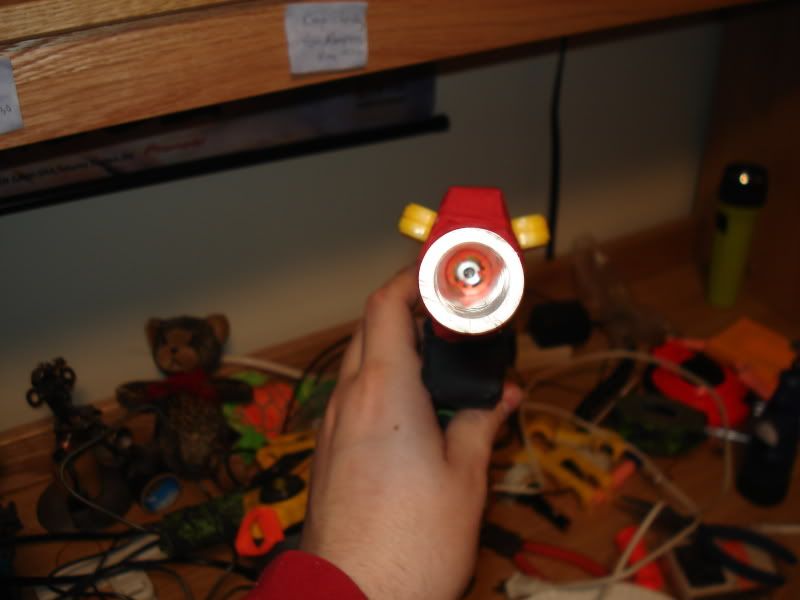 Looking down the barrel. As you can see, there is about an eighth to a quarter of an inch clearance on the plunger head to the end of the plunger chamber.