As some of you know I have clients pretty much all over the globe. One of them is a game company called codemasters out of San Francisco CA. They recently commissioned us to build 105 modified & painted Nerf EX pistols. Each of these had to have the games logo on them. We had originally ordered a custom titanium stamp to engrave every one, but the company who makes them for me didn't get it to me in time to make the deadline. So we had to come up with an alternative. Adrianne and Carafax cooked up 2 different decals for the two different pistols. This entire thing was done with about 4 days of actual work time. So everything was done in a huge hurry. Sean and Hans spent days living in the shop doing these.We made the Fed ex overnight deadline by about 15 minutes, but they arrived in time for the press release the next day. The plan was to hand these out in File folders to all of the members of the press. Each folder contained a gun some paperwork on the game, and 5 darts. At the end of the meeting they opened the folders and had an all out foam free for all! From what I was told it went down according to plan. I was sad that I missed it, but what can ya do? Heres a few shots of the progress of the work.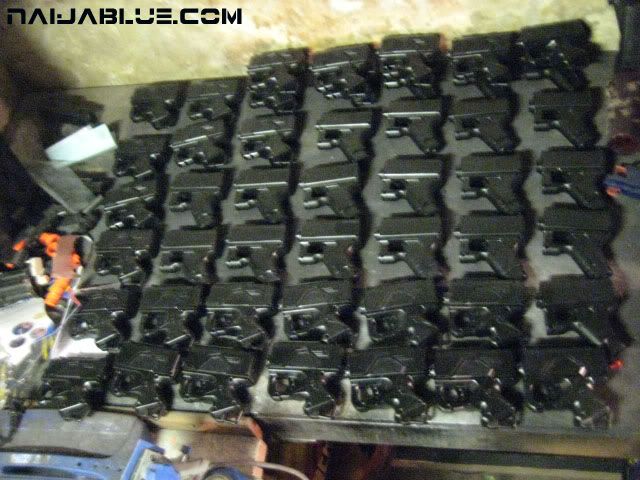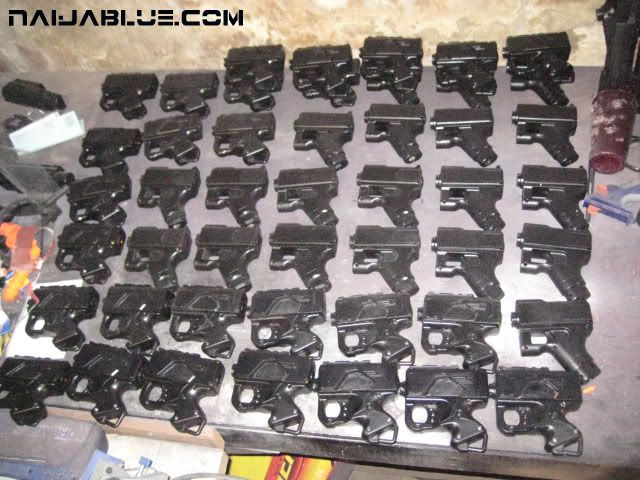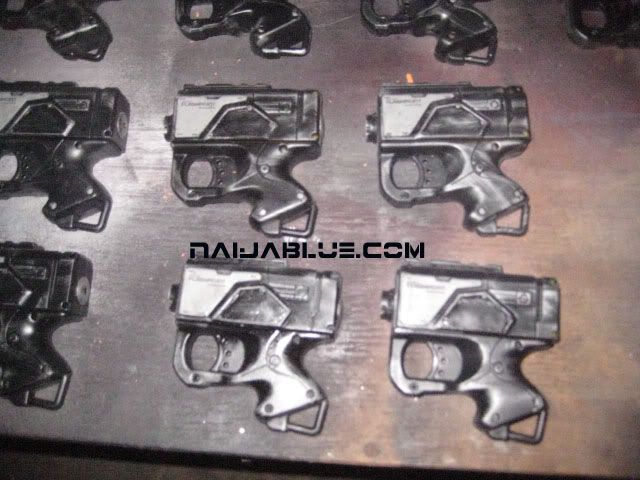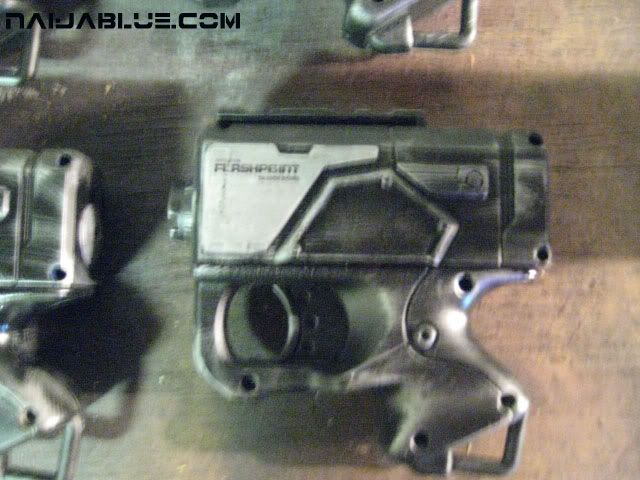 all in all it was an awesome project to work on, and the success of it has led to a few more orders like it. Which of course thrills me!lol
-NAI-
Edited by Naija Blue, 23 February 2009 - 02:17 PM.