I figured I should post a separate recap thread for the pictures and videos from these wars.
Yesterday was amazingsauce. Everyone showed who said they would at both wars, everything went as planned too. I've got some pictures, and I'll post the video of both wars later this week.
Most of the people who came to the MiniSnowta war. From left to right, Julian (BustaNinja), Atomatron, Koree, Gage (NerfCrazy). Not pictured is Beaver and myself.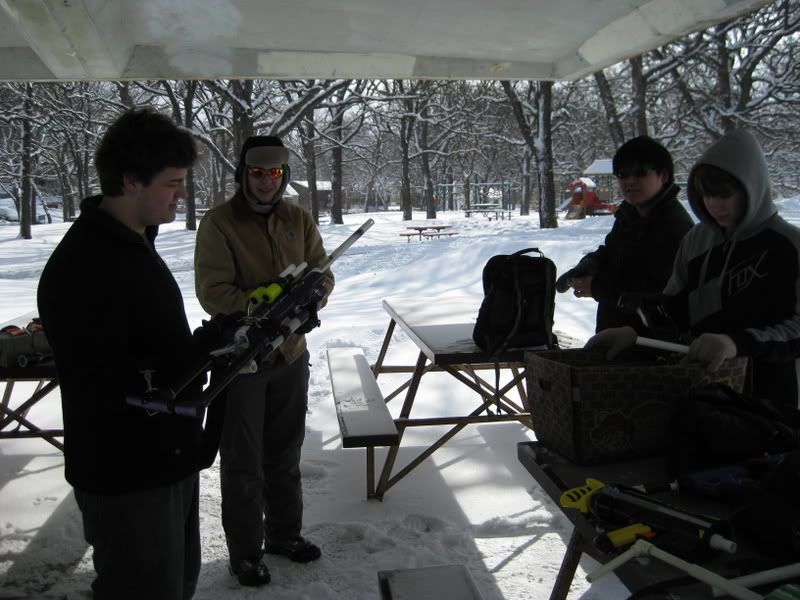 It was great to have Gage back after his hiatus from nerf. I also noticed now that the box his Xbow is in says 50 cents on it. Damn, 50 cents for an Xbow would be nice.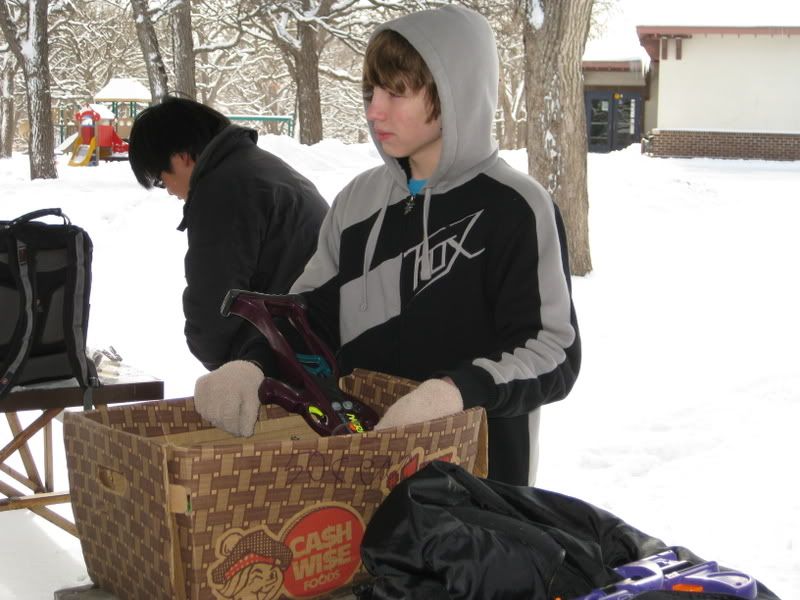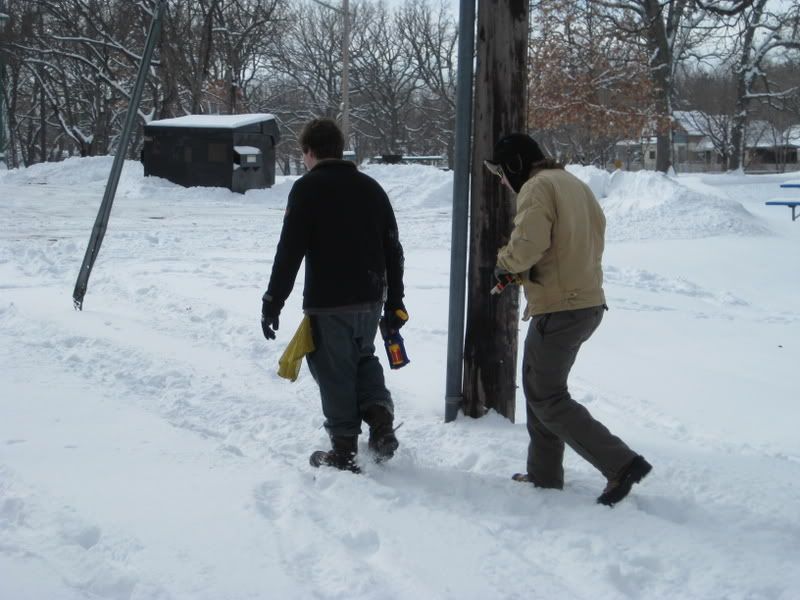 Koree loads his beloved L+L.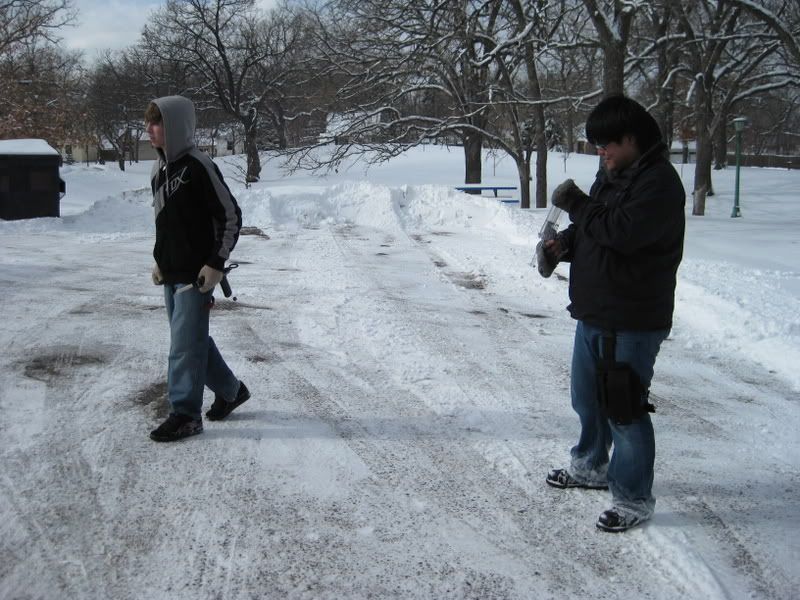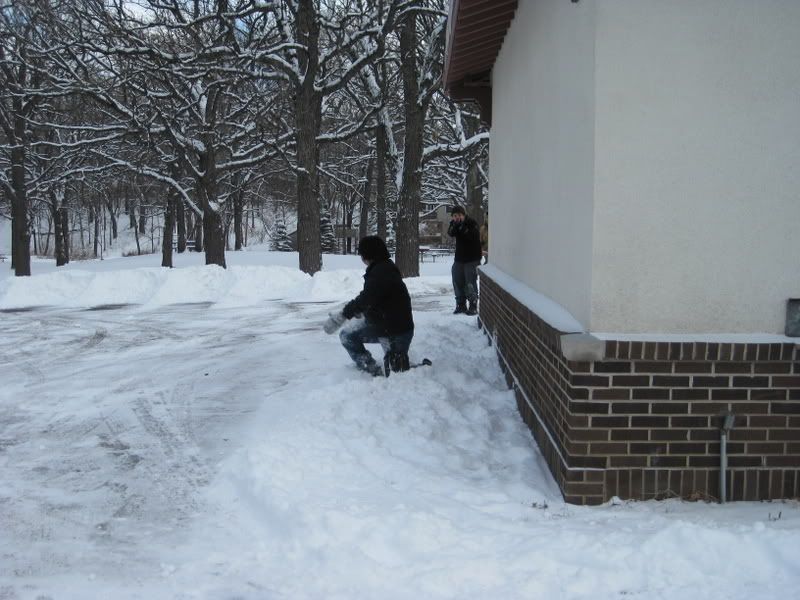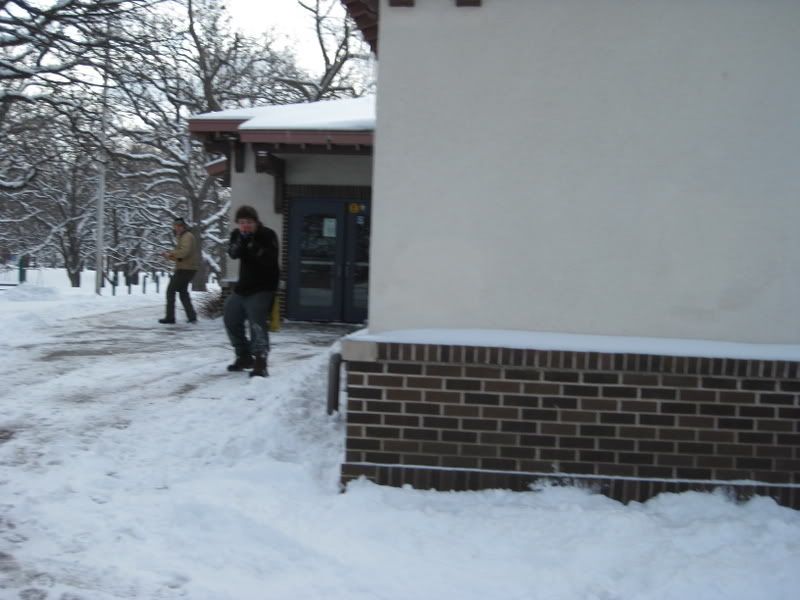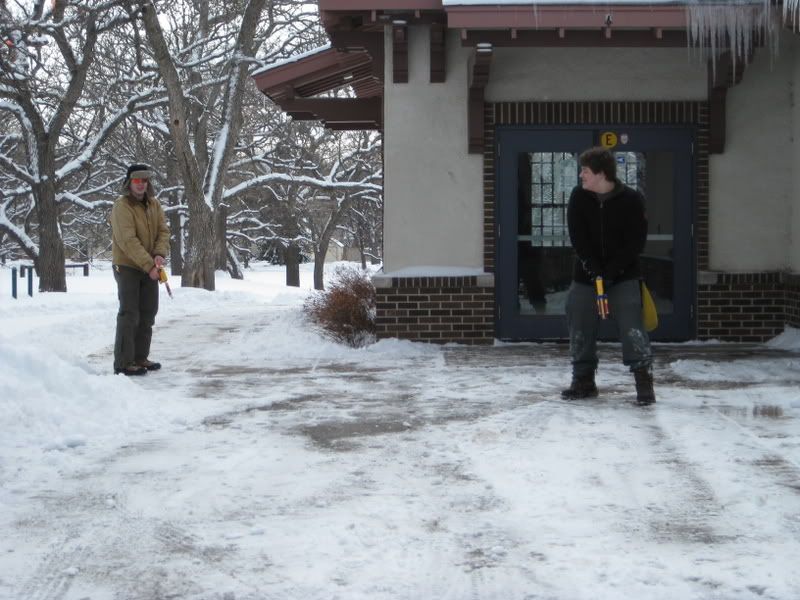 The amazingness of playing around the building was peering around corners and sneaking up on people. Now I know why SoCal Nerf is so amazing.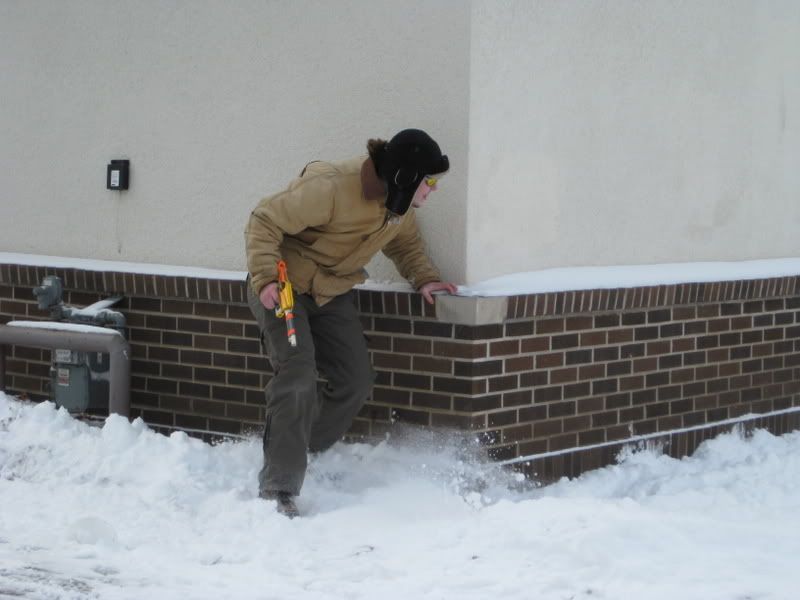 Julian and his Mav, which he was so proud of. You'll know why after you see the video.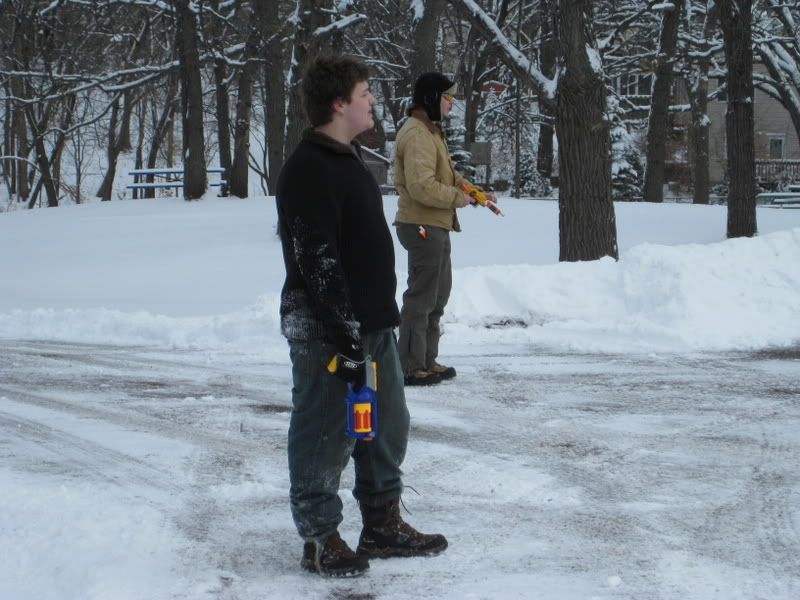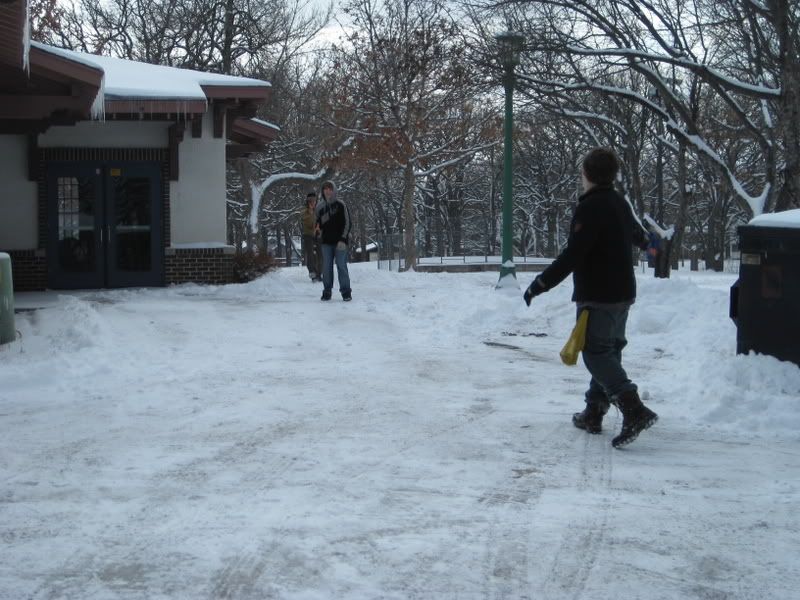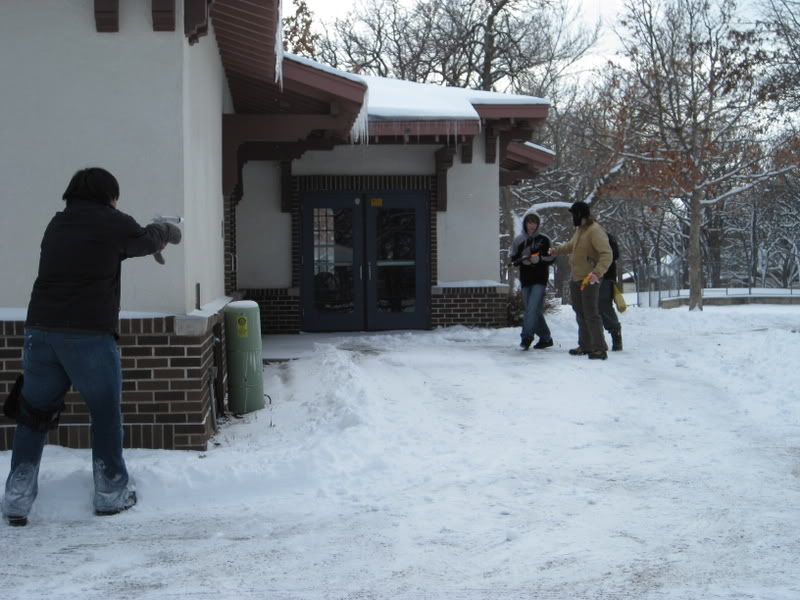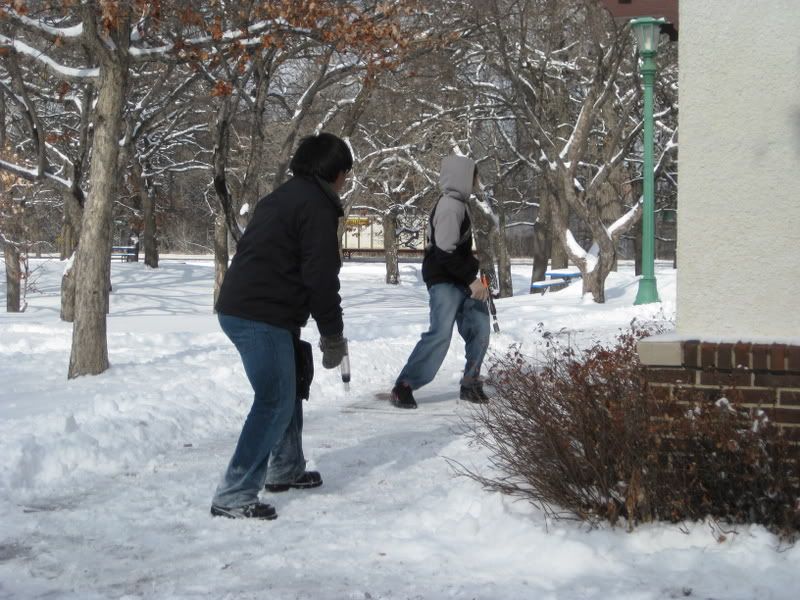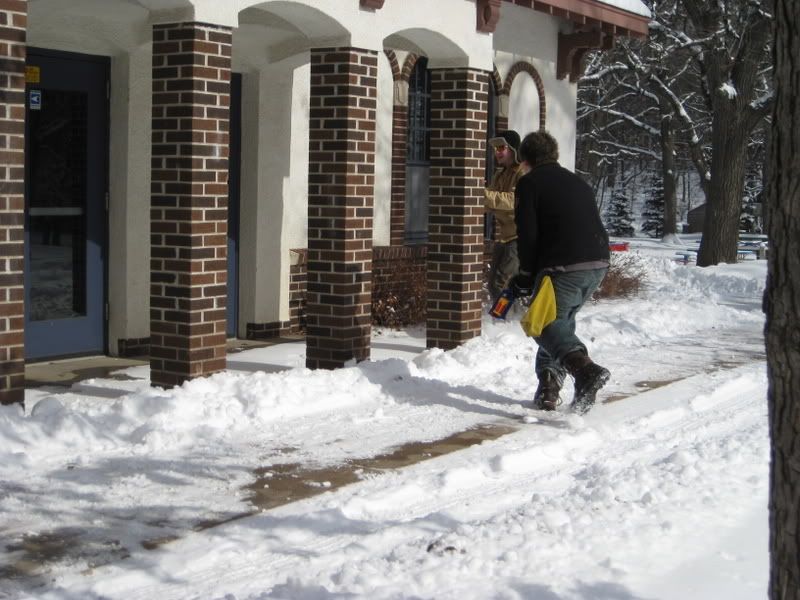 Highlights of MiniSnowta:
-Seeing how damn effective RSCB/Inline Clips are. I'm definitely using them a lot in the future.
-The new location is amazing; we're definitely playing there again.
-None of my guns breaking.
-Bringing another Big Blast instead of Titan. Gage really needed it.
-Everyone showing up whom said they would. Although a few people were late or left early.
-Julian being insanely happy with my SM1500.
-Getting a Razorbeast, and all my stuff from Beaver.
-Pissing off a lot of people because of my Megas.
-Seeing how great Megas work.
-Julians Effeminate dive kill.
-Julians Effeminate slip at the beginning.
-Beaver breaking Julian's Snap, AGAIN!
-Beaver was pleased with my SM500.
-Everyone being obsessed with my Razorbeast.
Overall, awesome war, especially since it was such short notice. A great warm up before MNSBW. It also made up for the Late Winter MNNO war that got cancelled. I'll be posting separately in this topic for the indoor war pictures and Recap.
Edited by venom213, 22 February 2009 - 11:02 PM.