Something that has always interested me is using back pressure tanks for integrations. I know that many people like to use SMDTG triggers for these integrations, but I personally didn't want to sacrifice one of my SMDTG triggers just to do it. After seeing how incredibly simple Big Salvo and Hornet triggers are, and realizing that they are essentially the same thing as SMDTG triggers, I thought why not make a homemade one. I drew up a design, and sent a picture of it to BustaNinja, who simply said, "you suck at drawing" and "it won't work". I knew I had to prove him wrong, so I did.
The overall setup:
The trigger itself is made out of thinwall CPVC, with a cap on the end.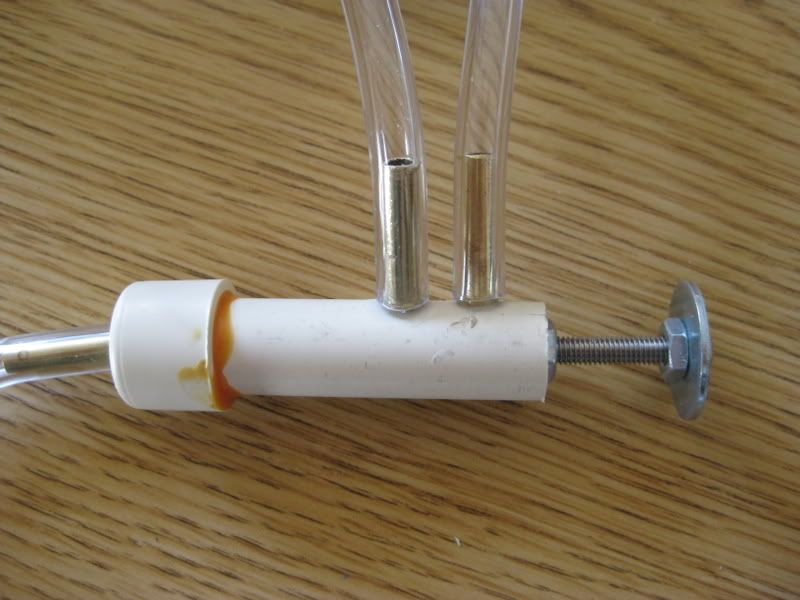 The brass acts as place for the pump and airtanks to connect.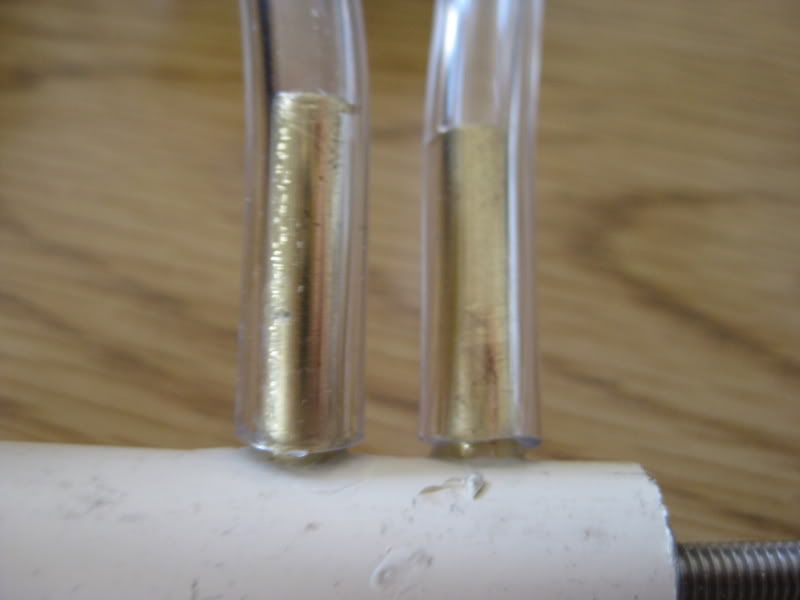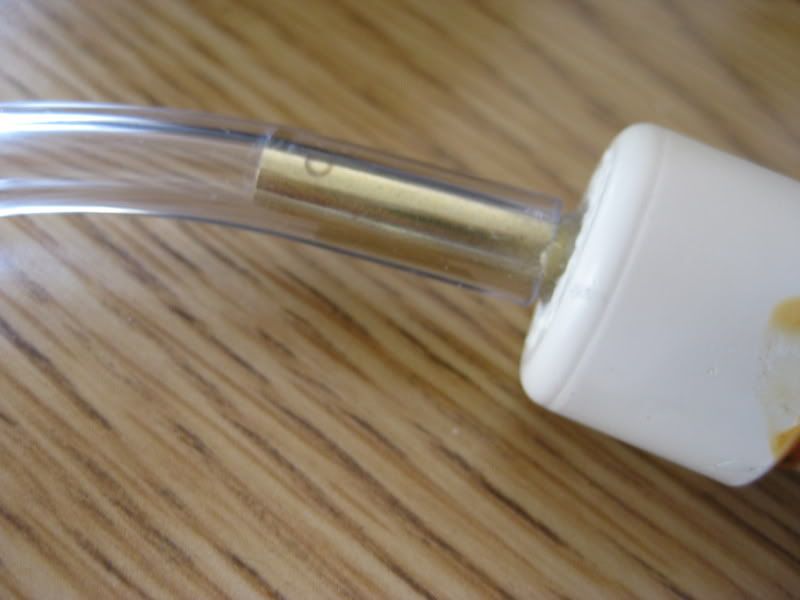 Here is what I call "The Sealer", which is probably the most crucial piece in this.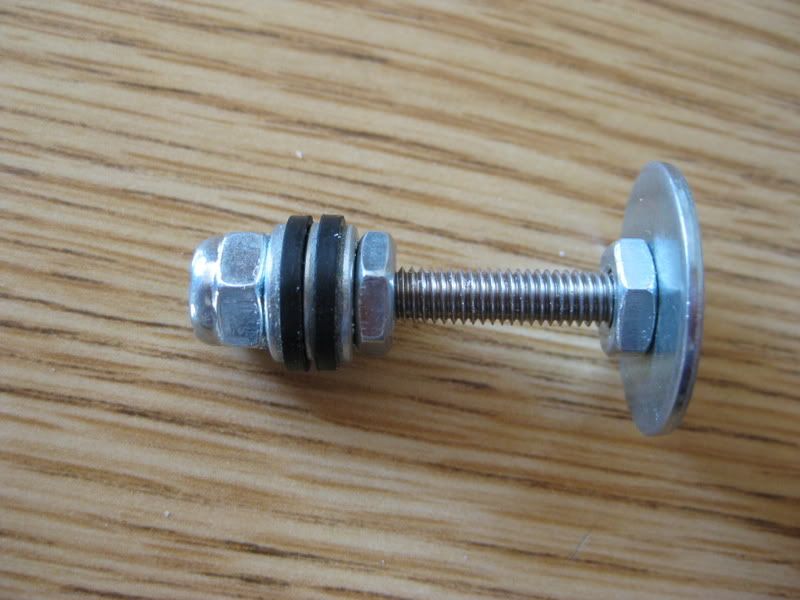 It's a 10-32 screw with a cap nut on the end then what I call "The washer sandwich" and another nut holding it all tight. The washer next to the screw head was added to make sure I didn't push the sealer into the tube too far. Here's a close-up on the washer sandwich.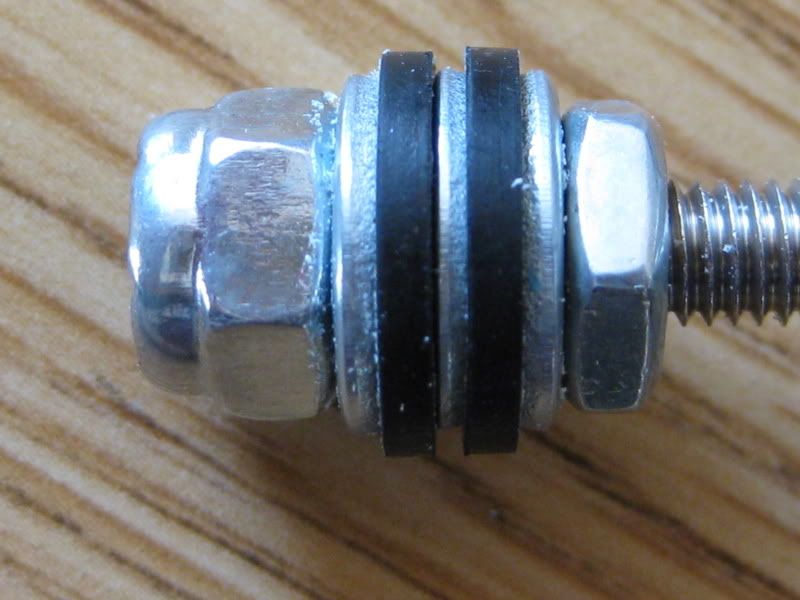 The washer sandwich consists of a #8 washer, a rubber washer, a #8 washer, a rubber washer, and another #8 washer. It was partially inspired my CS's LS plunger head replacement.
Here is the trigger ready to fire: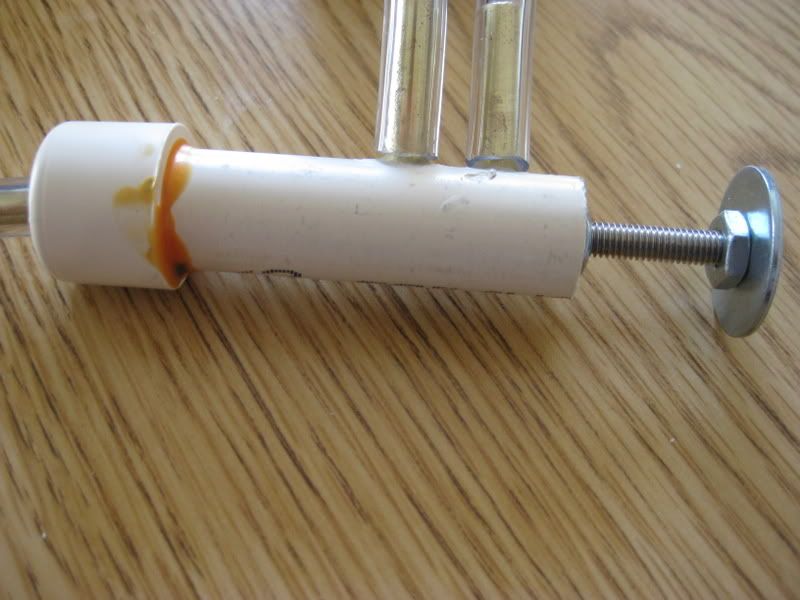 Here it is after being fired: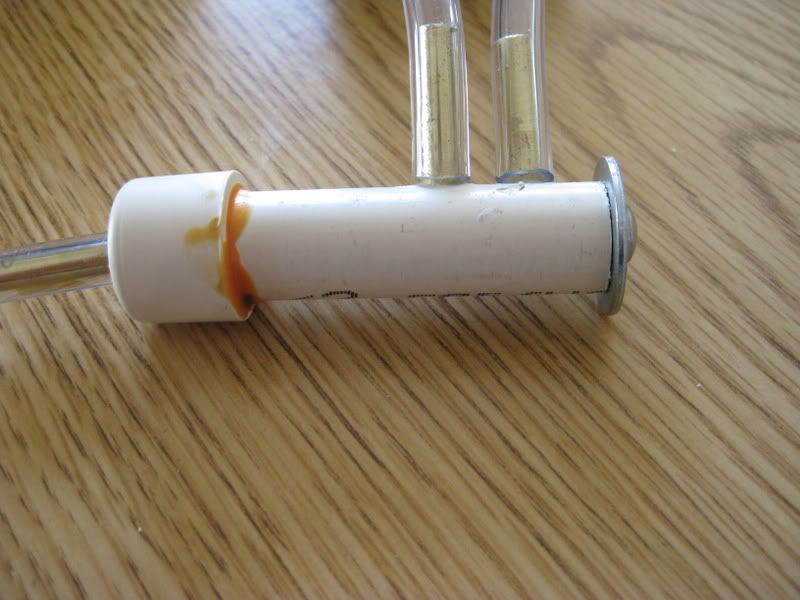 The sealer compared to one of a Hornet and Big Salvo: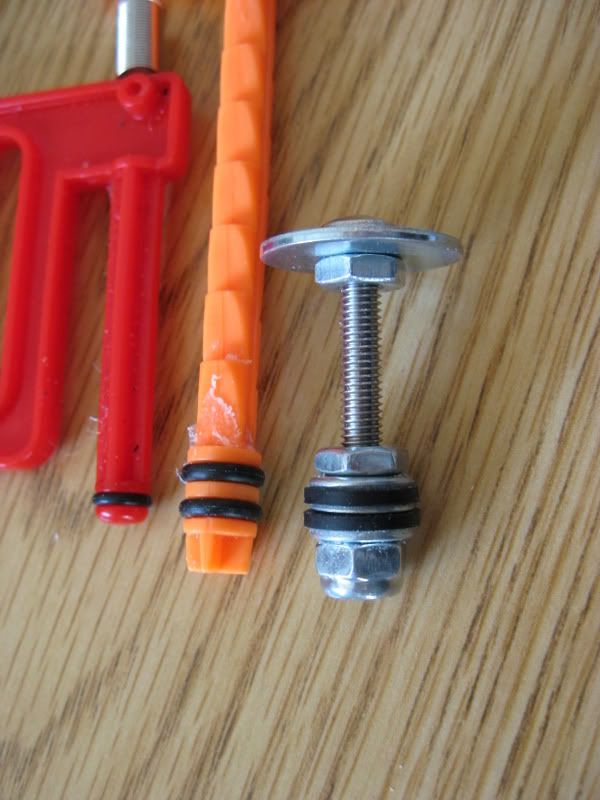 The trigger compared to an SMDTG trigger: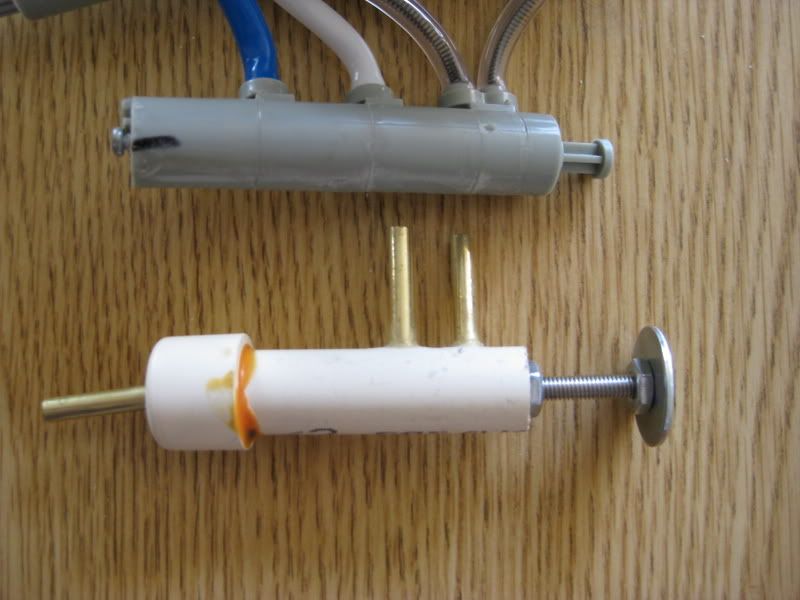 Notes:
As of now the setup isn't quite working. I know that the sealer is sealing well because I can pump it and the sealer will shoot out, like with the Hornet. I'm pretty sure that the tubing isn't sealing well on the brass because it doesn't fit very tightly over it, and it's not glued on at all. I'll try gluing the tubing on and see if that fixes the leaks.