Ok, so I haven't seen a lot done with a
SwitchShot
Wii version. Sorta think without some beefing up and integrating, it will quickly be one of those, its fun, but not practical guns like the Vulcan, or Recon. You know, just extremely erotic.
SO!!!
I have created my new pistol.
Say you cpved it but!
*whine* I want to put it back in the original gun, but then barrel's to small to do anything good! *stomps foot*
HAHA! solution!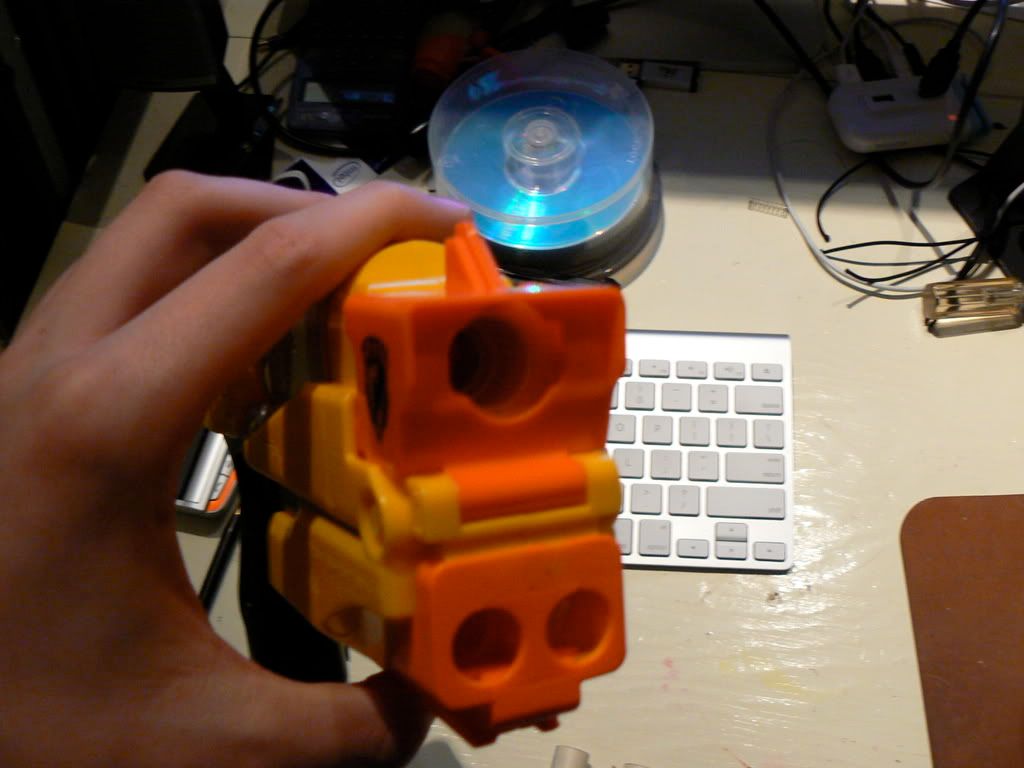 With speed loader,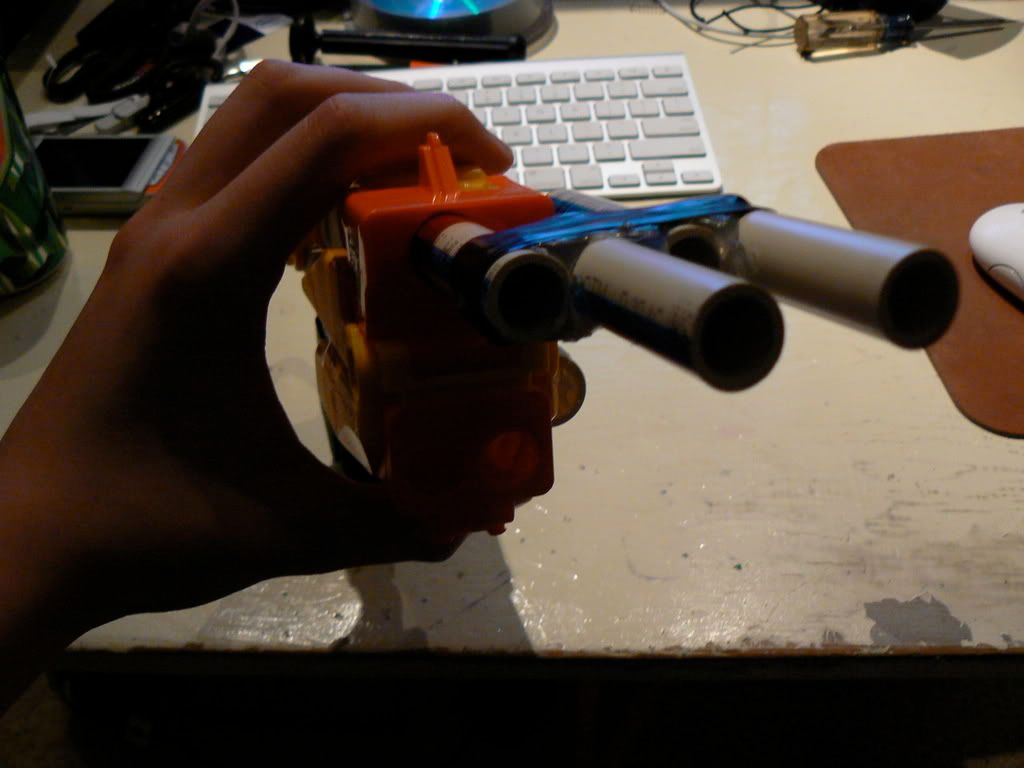 I had it cpvced for a while, but thought a coupler would be the better choice. The next day I went to Home Depot and picked up a bag of em' and thought,
"DAMN, THESE ARE HUGE!" Biggest cpvc couplers ever, so I knew I wouldn't just put it in.
Step 1. Cpvc your gun. You shouldn't need pictures, if so PM me
Step 2. Measure the distance between both the top and the bottom of the shell.
Ok, really, The coupler needed to be shaved down a lot, and I had to take part of the back off as well so I could get it on the cpvc, not go on the glue, and still fit in the shell.
(optional) Step 3.add part of a NF spring. I did so, ranges are very high. I cant give you ranges yet, due to the fact that I had measured High 70's. It was cold, so It might have been low 70's (I know it sounds like bull shit, but give me about a week to get a vid with a short barrel) but now I use a considerably larger speed loader, and have run out of stefans, I need to make some more.
DONE!!!!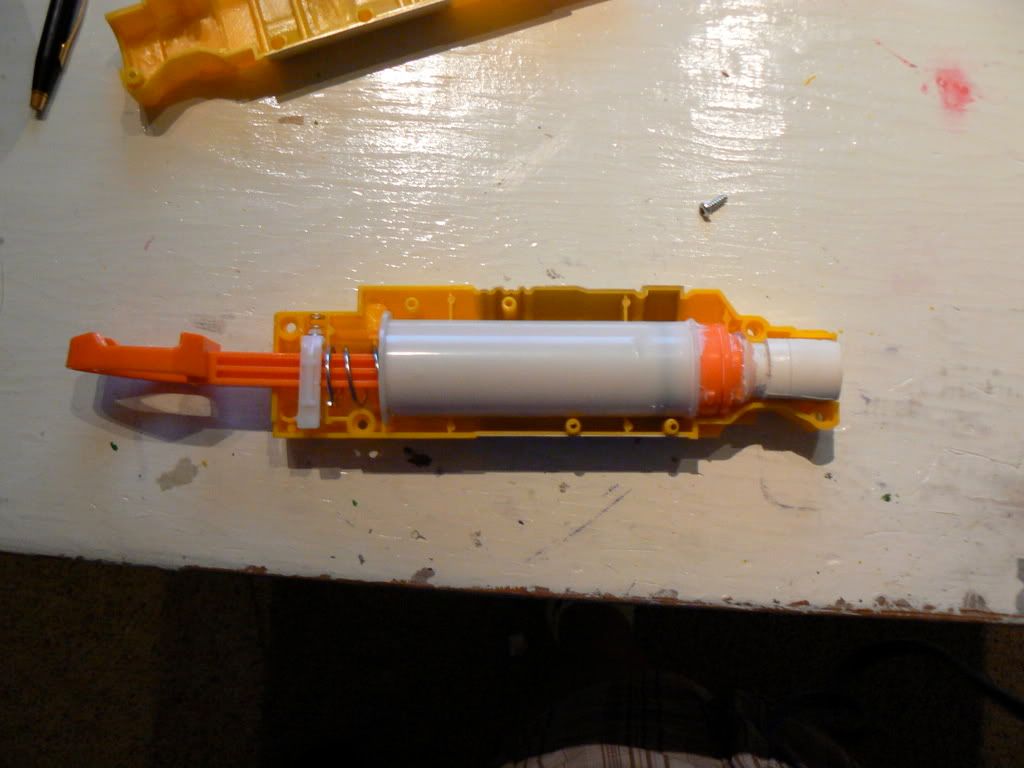 Put it back together and BAM! good ranges. Will have a vid up ASAP! Dad's in another state with my camera, and the one I'm using only does stills
. I will get ranges as soon as I have some more steafans, or if you would like to send me some...
Questions, Comments, Flames, Generous donations?