Let me start out by saying as the title says that this is very simple and very cheap but a I am guarntyeing you it will not be allowed at any nerf war it was just for fun to see if a could make one. I also can't show making it in steps but I will point out what to do in my finished product. This is also my first write up so bare with me.
materials
1.1 inch to half inch pvc reducer.
2. about 10 feet of 1 inch pvc
3. 3 1 inch pvc 90 degree elbows
4. 1 inch pvc t connector
5.1 1 inch pvc ball valve
6. if the ball valves at your store are only threaded than get the appropriate thread attachment
7. half inch cpvc of your decided lenght for barell
8. e-tape
9. valve from a bike tire
10. plumbers goop
11. pvc cement
12. 1 inch pvc connector
13. bike pump
to start cut your one inch pvc to these sizes making sure each side with the same lenghts are the same.
1. 2 one inch pipes cut to the lenght of 2 feet
2. 2 one inch pipes cut to the lenght of 6 inches
the four lenghts of pvc in the picture is what you are shootin for.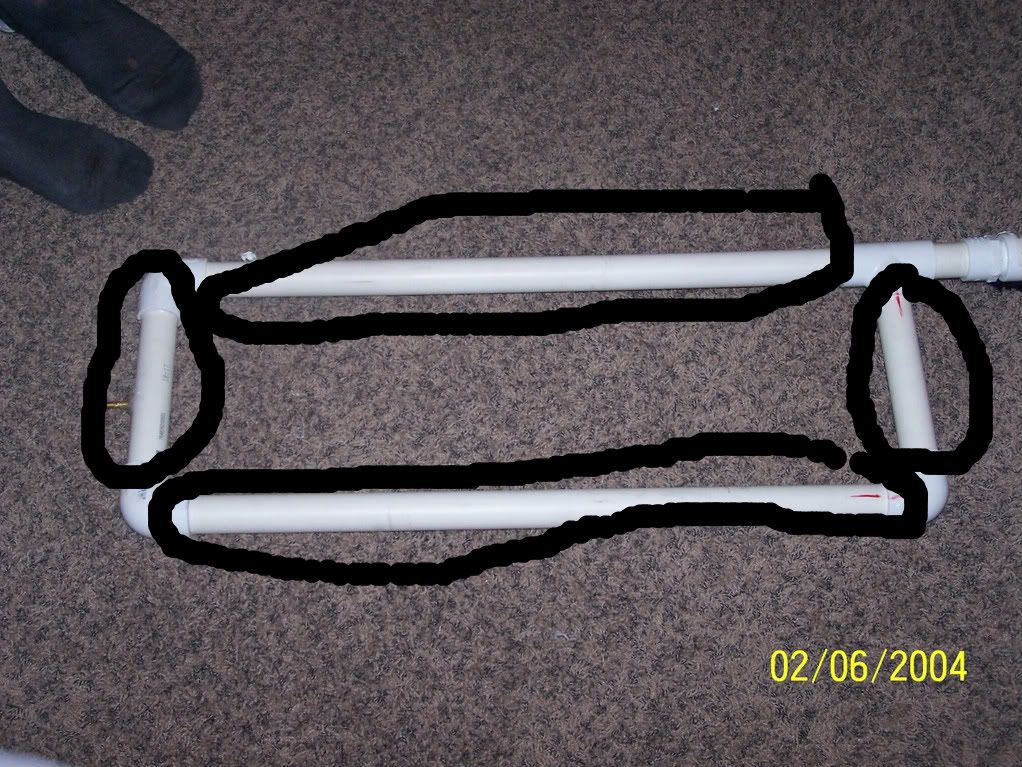 next cut a 3 piece of pvc and a 2 inch piece used for later in the project.
the next step is to cut that bike vavle out of the bike tube.
see how easy this is the next step is assembly
pretty much going to want to take the elbows and t connectors and glue them with the cement like this do this to the other side also but anly use the elbows.
then take your three inch piece and glue it with the cement into the other side of that t valve like this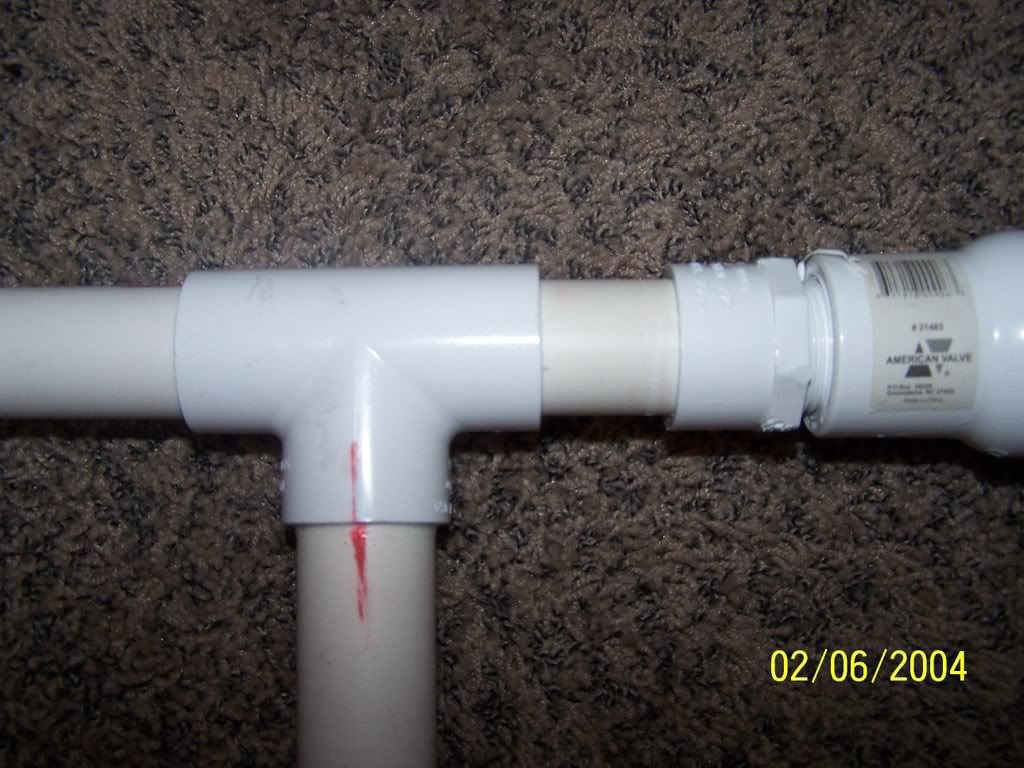 then if its a slip ball valve then just slip it on and cement it or if you are like me use the thread things by glueing to the little piece of pvc then screw in like so
then either screw in the other side of the valve or slip the 2 inch piece of pvc in then add your 1 inch coupler like this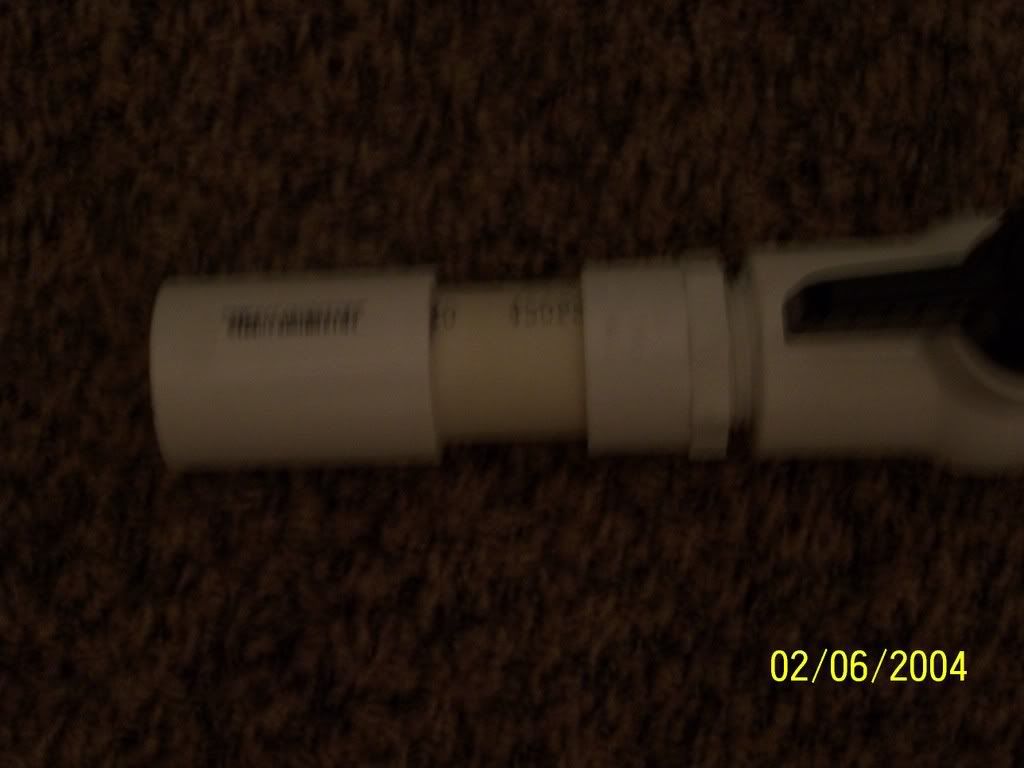 then you should get this
then on the gun any where of your choice drill a hole about the size of your bike tire valve put it in and goop the heck out of it like this.
then wait for everything to dry.
while waiting you get to make your ghetto barrel you pretty much just wrap your half inch cpvc with e-tape so it fits snugely into the pvc reducer then goop to your little hearts content after that it should look like this.
and this.
the finished product now you got a gun that hits around 150 with steffans. if pumped to 40 psi.
finished product picture wahoo you are done