I got an old Warthog off eBay. I've always wanted to mod one of these. They just look so flippin' badass.
The mod I did was pretty similar to Renegade's Warthog mod. You can find stock internals in that thread.
http://nerfhaven.com...?showtopic=6293
The Warthog's internals are based off of a reverse plunger design, much like the Scout or the Longshot Front Gun, but instead of the spring being placed behind the plunger tube and barrel mechanism, the spring is housed to the
side
. As a result, the right side of the blaster sticks out slightly further than the left side.
Anyway, this warthog was well-loved by its previous owners, which is a nice way of saying that it was showing a good bit of wear. A few of the screw housings had broken off and rattled around as I started to open the blaster. I had to secure them back into place with epoxy before proceeding.
Once I had all of the internals out, I removed the plunger/barrel assembly and made a rather grim discovery:
I decided against a spring replacement, as anything more powerful than the stock spring would likely break that piece.
I cut the posts out very cautiously, then cut out the barrier in the middle of the frames.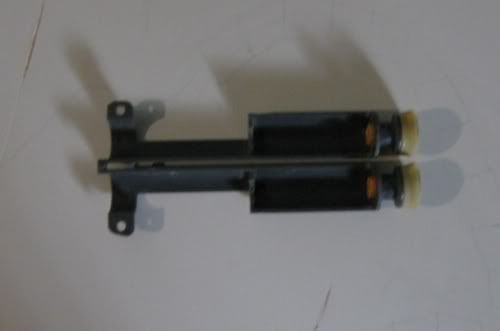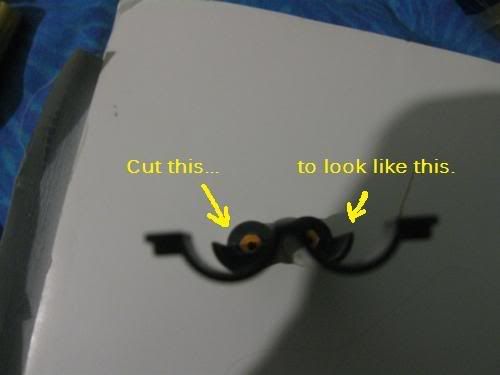 And I glued in two 4-inch cuts of 17/32" brass with carefully applied Plumber's Goop, making sure the seals between the barrels and the frame were airtight but without any excess glue spilling over the frame.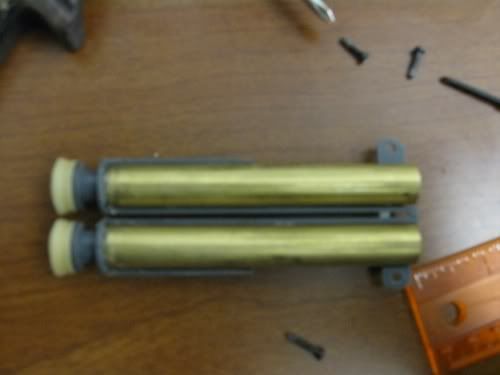 Reassembling this thing was a pain. The unusual spring placement and the "platforms" the spring rested on made it difficult to slide everything together, but once I managed to do so, this is what the finished internals looked like: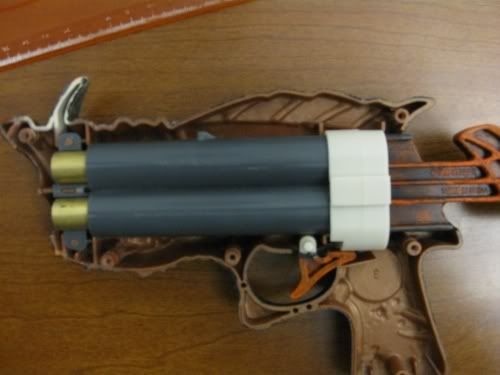 I had too much fun painting this beast. As with my previous paint jobs, I laid down a solid layer of black, then worked over that with heavy-body acrylic paints using a mix of drybrush, scumbling, and wet-into-wet application (painting into wet paint with more paint so that the colours blend and mix with each other).
Total painting time: 6 hours.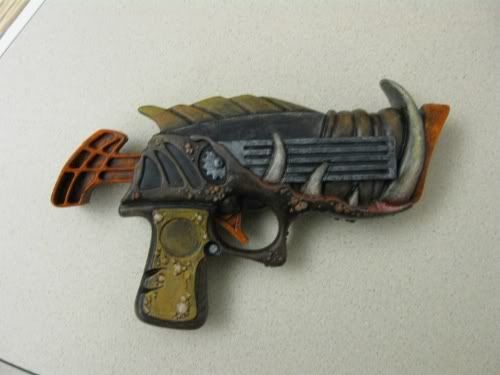 My favourite part was the tusks.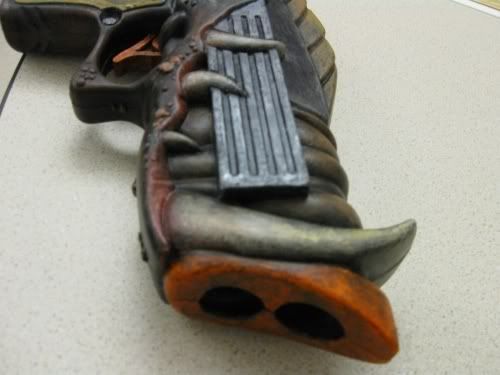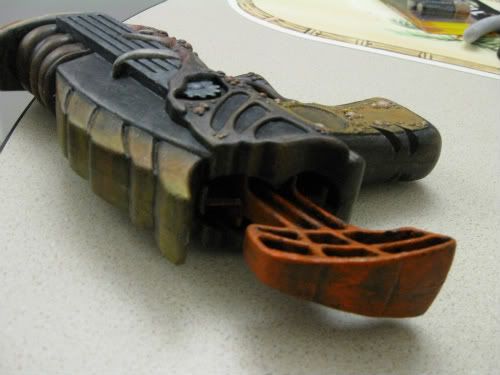 Smile for the camera...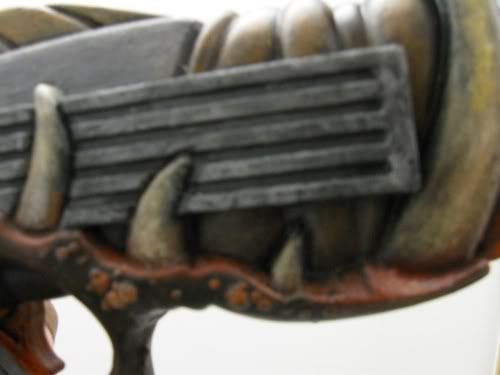 No ranges yet, as I just finished putting it back together and now I have no way to test ranges accurately inside my apartment. I'll have them posted as soon as I can.
Questions? Comments? Flames?
(Quick edit for format)
Edited by dizzyduck, 01 February 2009 - 11:41 PM.