Here is a completed shot from The photo shoot we did last week. This is Hans in his Hunk outfit from our resident evil nerf video, with his belt/backpack fed vulcan.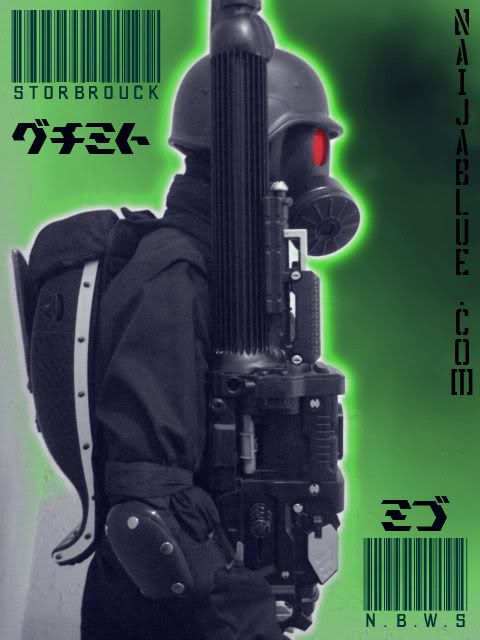 We should have a bunch more in the next few days! anime styled, re styled, matrix, swat, Snake eyes from GI joe, and Hot chicks!
-NAI-
Edited by Naija Blue, 31 January 2009 - 03:08 PM.