First Gen Recon, AR's removed, E-tape added to increase spring power, barrel hole covered.
It was getting better than average range for an indoor gun, and made for a good primary there.
What I did.
That is a BBB plunger inside the stock, covered with Aluminum tape.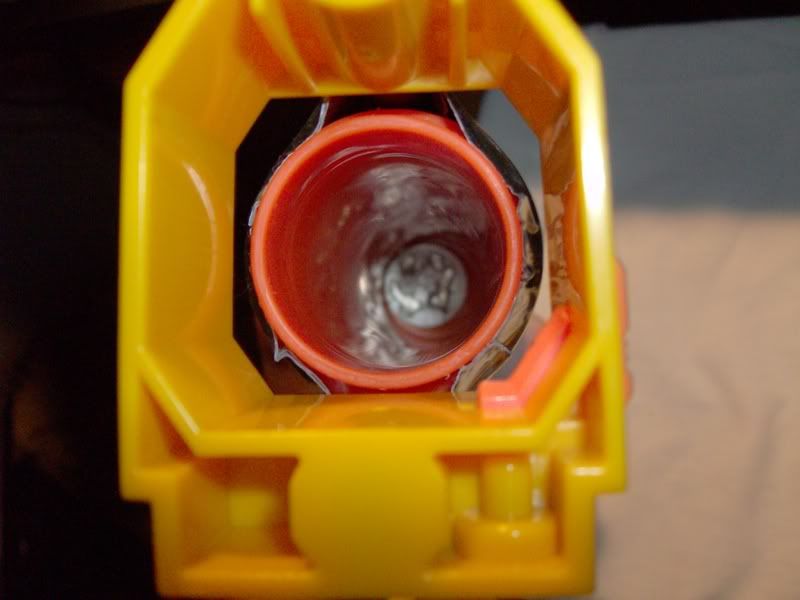 A quarter glued inside to cover the hole.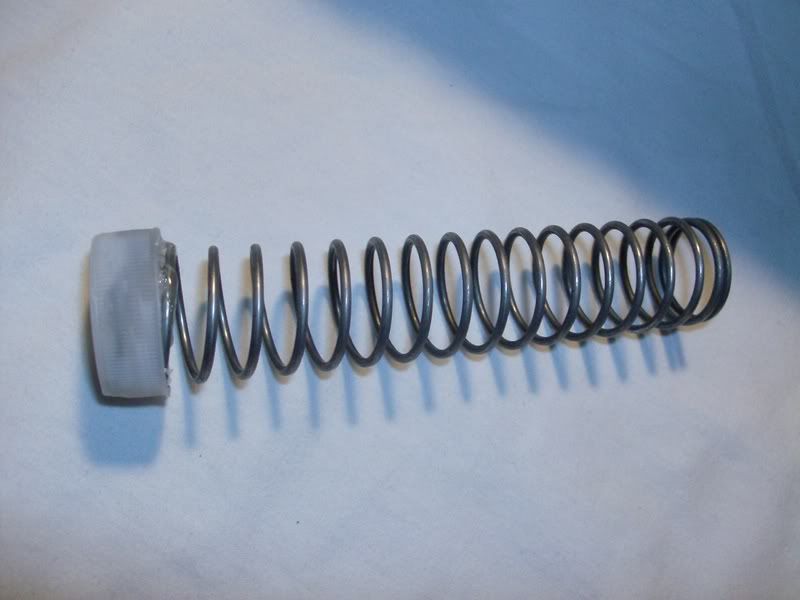 AR-15 spring cut down, hot glued into a bottle cap to match the ARMED diameter.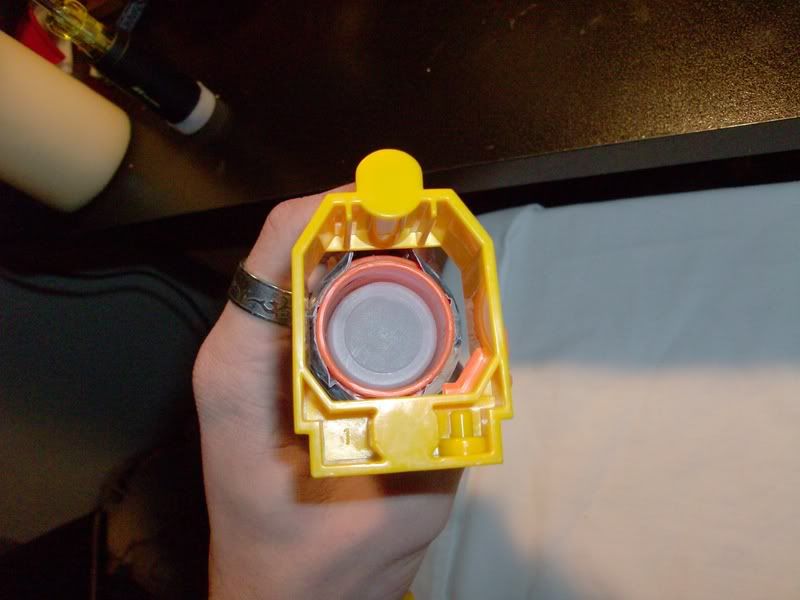 The spring at rest.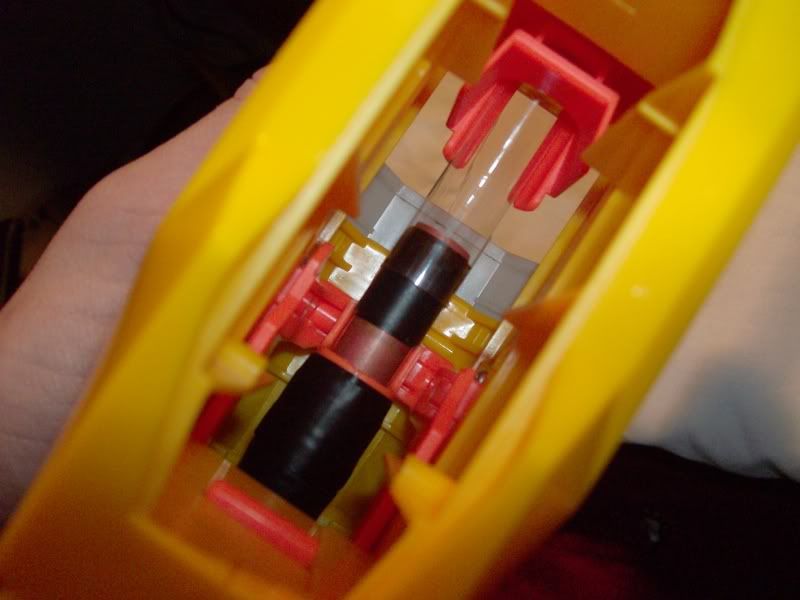 I singled the Recon the same way as my LongShot.
A Barrel protector. (The PETG stays on the copper pipe.)
The ranges with BS stefans vary from 45'-55'.
Frankly, I had hoped for more.
Any suggestions that may help me out?
thanks.