I got bored, so this happened last night...
It's a Blast Bazooka, but with a little tab on the bottom of the handle. What could possibly happen when you pull on this magical little device? "Can't Touch This" starts playing! Let me explain...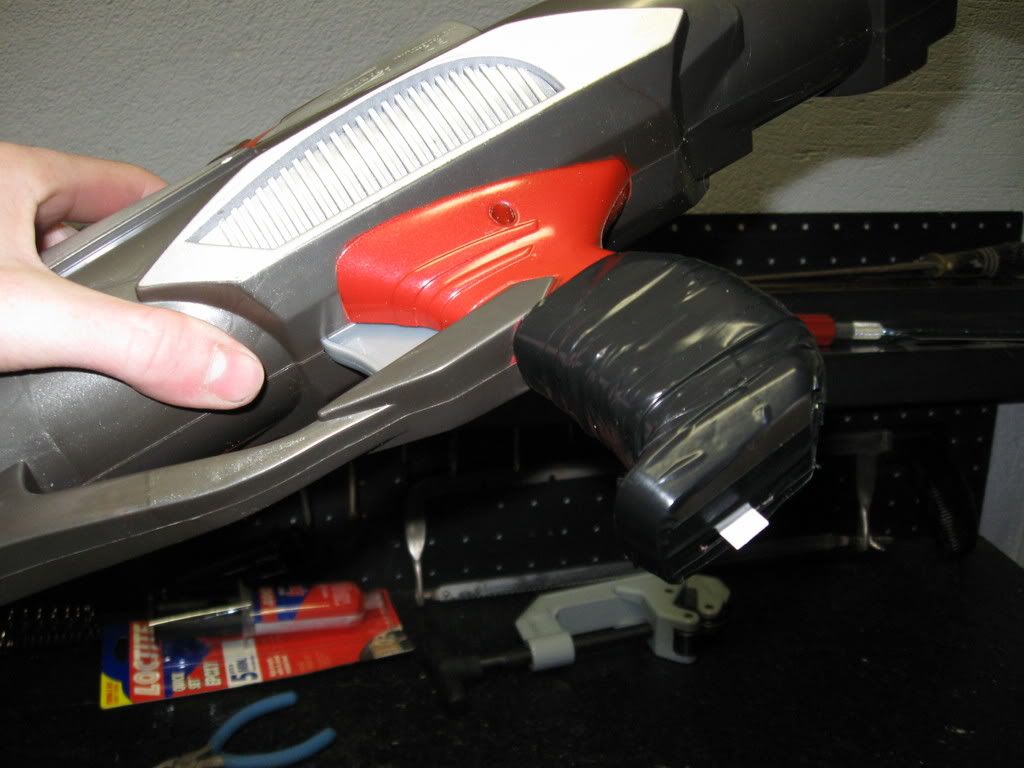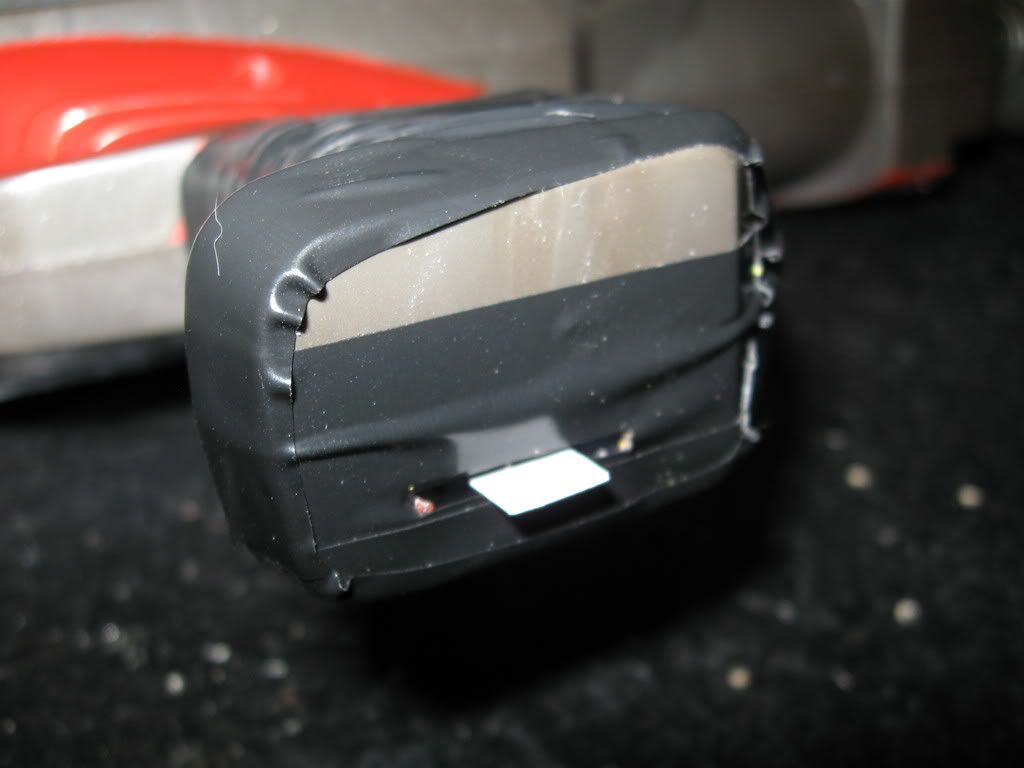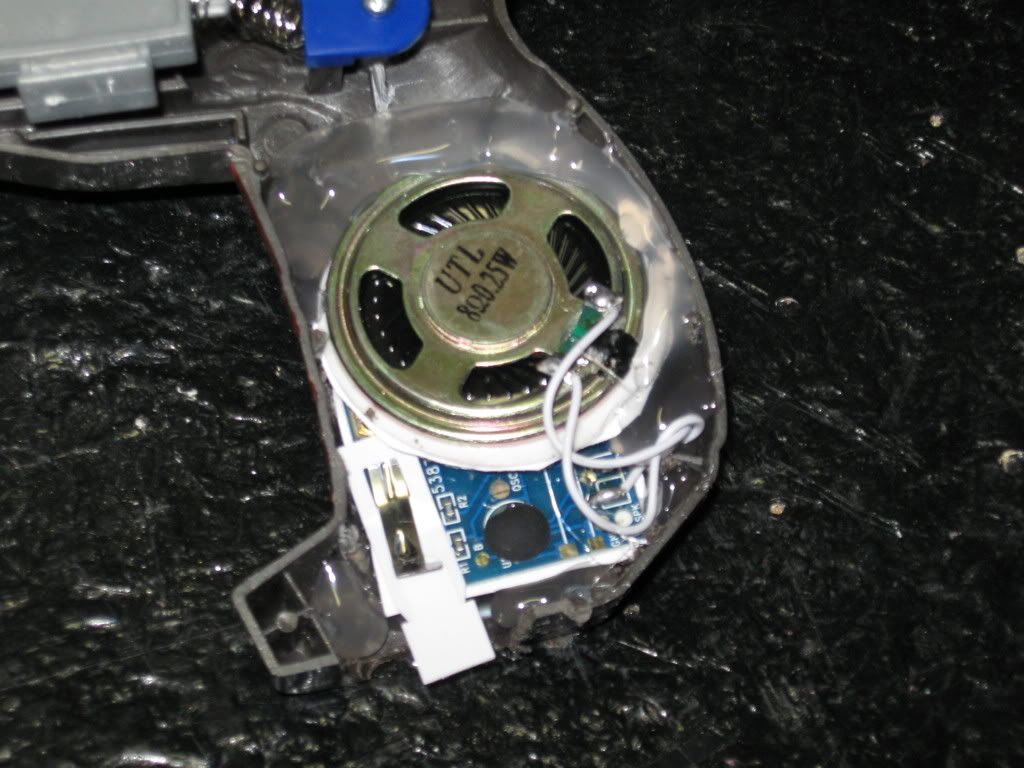 Okay, ya know those greeting cards that when you open them up, music starts playing? Well, I found a card the plays "Can't touch this" and sliced it open. There are two main parts: The circuit-board and the speaker. What makes that card start playing when you open it up is a little tab that when you pull down on it, a small strip of paper between 2 pieces of metal is pulled away, completing a circuit and starting the song. I dremeled out the plastic on the inside of the handle to allow room for the speaker and circuit-board and also dremeled a little hole in the bottom of the handle for the tab to go through, then hot glued the circuit-board in, with the tab facing out, and placed the speaker on top (Also hot glued in). After that I put the gun back together and dremeled a hole over the speaker so the sound wouldn't be so muffled, then covered the hole with a thin wall of E-Tape. Finally I cut a little slit into a strip of E-tape and placed it over the white tab, to make it look a little less messy.
So now when you pull on the little tab, about 45 seconds of M.C. Hammer plays through the gun, which I think is Effeminate.
Hope ya like it!
P.S. I apologize for accidentally hitting the "Post Thread" button, sorry for any confusion, nooby mistake.
(I hit the "post topic" button accidentally before I was done writing this, for those who didn't know.)
Edited by RedHead, 29 August 2010 - 12:10 AM.