Since everyones been posting all their new NF mods lately, i went ahead and finished up mine. This has been done before, but not in this way is im not mistaken. If i am, please feel free to point that out.
Things you'll need:
- 1x Nite Finder
- 1x AT2K (with pump)
- Vinyl replacement tubing
- Handyman Spring (or your personal preference)
- E-Tape
- Silicone Grease
- Goop
- Epoxy (clear weld)
- Hot Glue (& Gun)
- 1/2" CPVC Piping
- 1/2" CPVC Coupler
- Keyring
- Some type of cutters
- Industrial spring (small, for catch plate & trigger)
- Metal Wire (thin guage) or Metal Fishing Line
Tools Needed:
- Screwdrivers, Wire Cutters, all the usual tools of the trade, etc.
I did not take pictures of the NF's internals' modifications. They've been done 1000s of times and they're not hard at all to duplicate from other mods if you really need to see them done.
But anyways, the NF needs to be opened up and the AR's removed. Then attach whatever length of CPVC onto the end of the plunger tube you see fit with the epoxy. Then, replace the NF spring with whichever one you chose. The plunger head needs to be wrapped in E-Tape for about one layer UNDERNEATH the O ring. Lube the head up with silicone grease and the plunger tube and the mods to the NF's internals are done.
Now for the 2K integration. For this you'll need to take out the NF's light and all wires leading to it and whatnot.
Also, you'll need to cut out the two screw holes which held the light in place. As well as any other screw holes in the area that the light was housed in. Like so, but not completed or sanded down yet:
Get the other half of the shell too.
Sand everything down in there so the 2K air tank could fit inside it. And as for the tank, cut off the protrusion where the barrel would go to increase air output.
The spaces where the batteries would've been put need to be cut out. At least until it has enough space to fit a 2K pump.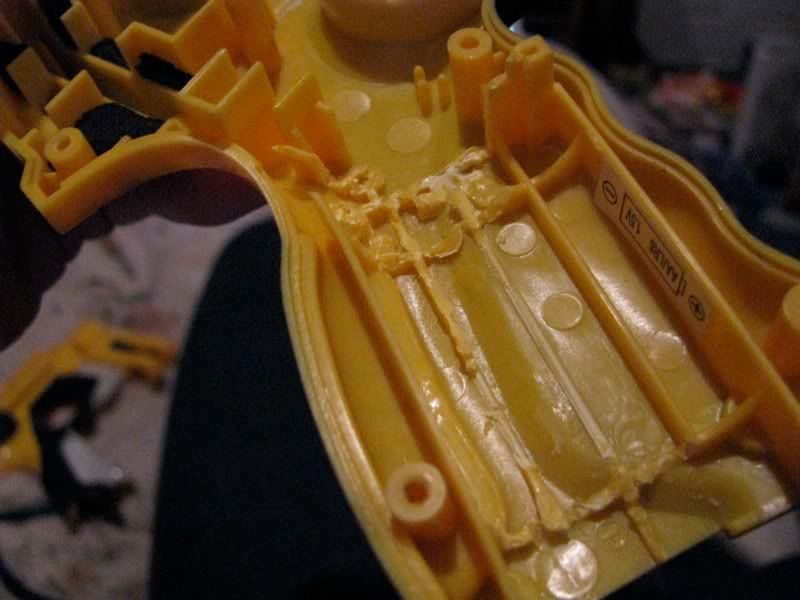 I cut two holes in the base half of the shell for the tubing like so: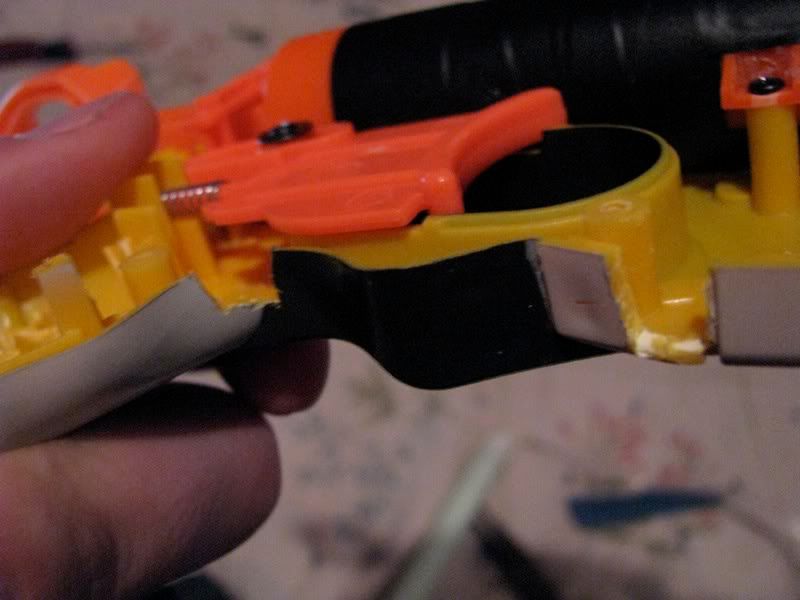 Should fit like this: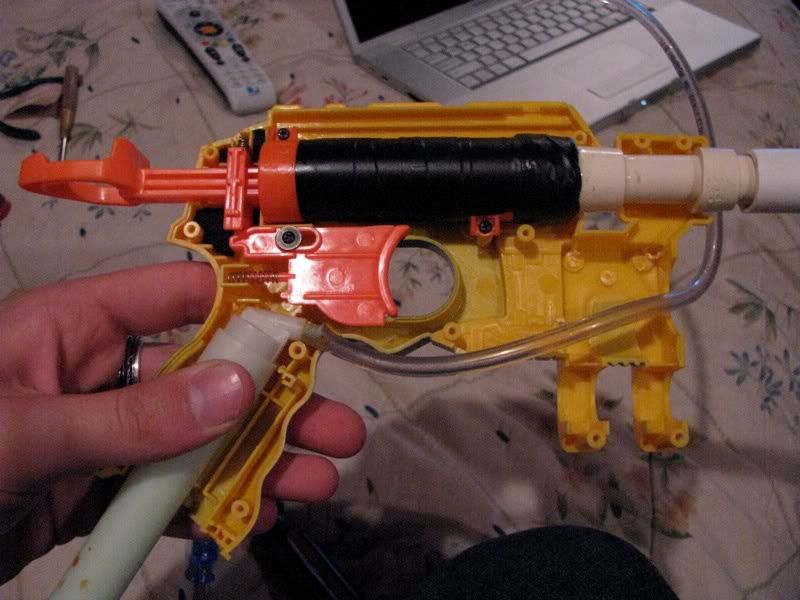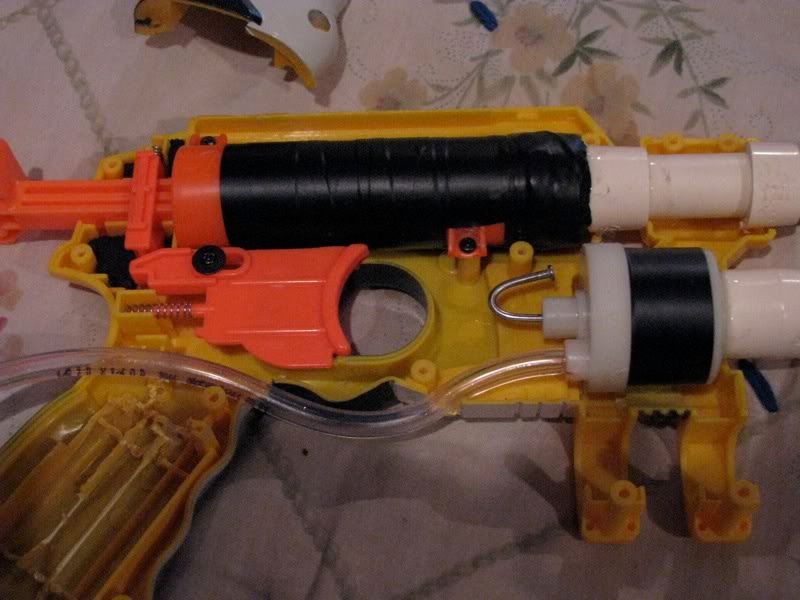 DO NOT POST YET