2008 was a banner year for Nerf. Our community has grown substantially and more people are organizing and attending Nerf wars than ever before. As such, the demand for quality venues and events has grown as well.
With that in mind, 7 of us have decided to form a new clan for the purpose of hosting high-quality Nerf wars, and generally kicking (substantial amounts of) ass. Our current roster is Dark Shrimp, Famine, Groove, Kuhlschrank, OMC, Talio and myself. Our plan is to host 7 wars spaced throughout 2009 utilizing several different locales along the East Coast and encourage a variety of war types and play styles while throwing in some interesting new twists along the way.
Our Current War Schedule will include (but is not limited to) the following events:
- March Meltdown @ Millcreek Park: Talio's gonna' kick our schedule off with a bang. I'd say more, but his planning thread will be up in a week or so, and you'll get all the Viking you can handle at that point.
- DDT @ TBD: Two words; Total Warfare. It's something you've never seen from a nerf war before.
- Apoc @ Deal Test Site: The Biggest nerf war on the planet returns, courtesy of Kuhlschrank.
- DCNO @ The Greater DC area: The south, and Groove, WILL rise again! (Groove's rising may or may not be a euphemism)
More info will be available on all these events and several more as we get further into the season. We'll try to throw a tentative calendar together, and you can expect planning threads at least a month and a half before these things go down.
Now that we have your attention, however, we do want to throw out a few ground rules. All our wars are going to follow some standard guidelines. We'll discuss these more in depth later on in this thread, but we want to start with what people may need the most time to adjust to.
We have a brief list of weapons that will not be allowed at any of our wars. There will be situational exceptions, but we will not be evaluating guns on a case by case basis. In other words, if we say you can't use it, don't bother bringing it.
Banned Guns:
ALL Titans
5ks
Doomsayers
Homemade Air guns
Guns with plugged pumps that were designed to shoot anything larger than a mega dart. (LBB/BBBB, Signal Launchers, etc.)
Any shield aside from a single, intact manta ray. (Hits on anything else must be taken.)
I think all that's left to say is Nerf On or Fuck Off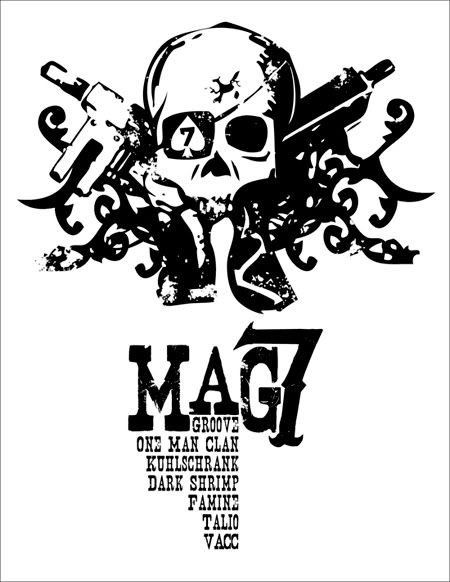 VACC